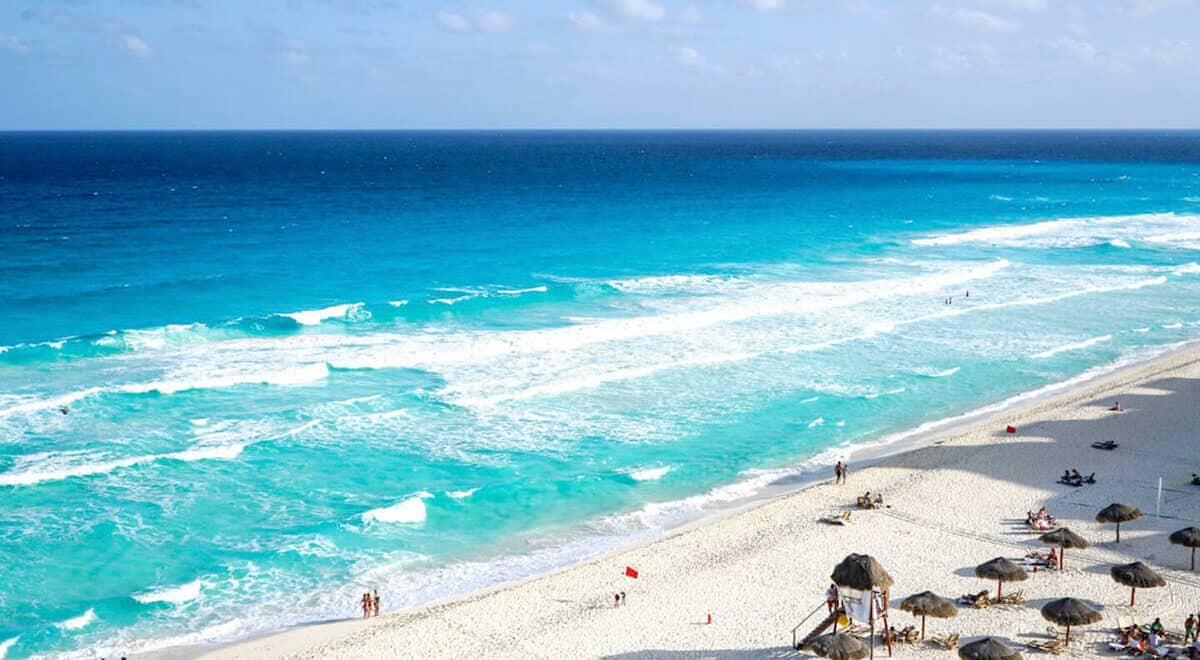 Playa Delfines: Cancun's Pristine Paradise
Situated along the breathtaking shores of Cancun, Mexico, Playa Delfines stands as a beloved destination that captures the hearts of travelers seeking a quintessential beach experience. With its pristine beauty, inviting turquoise waters, and a host of activities, this popular beach has become a true gem in the crown of Cancun's coastline. Let's delve into what makes Playa Delfines so captivating.
One of the defining features of Playa Delfines is its immense popularity among locals and tourists alike. It is no surprise that this picturesque beach is a magnet for those seeking a slice of paradise. As you step onto the powdery white sands, you are greeted by a sweeping panorama of the vast Caribbean Sea stretching out before you.
The beach's vastness provides ample space for visitors to find their own private oasis or join in the vibrant energy of the crowd.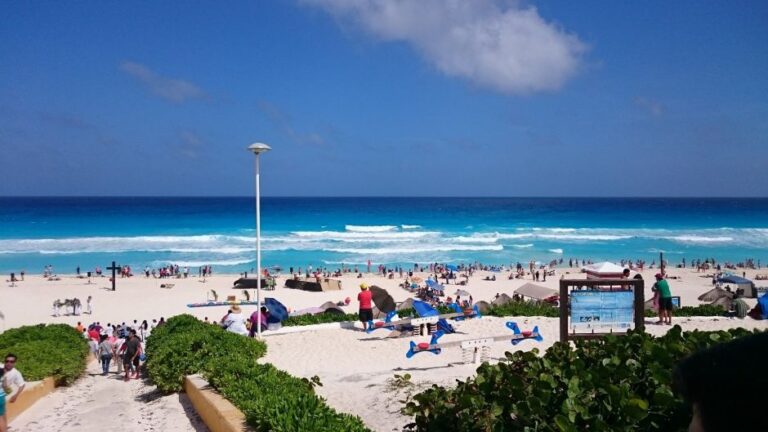 As you stroll along the shoreline, you'll discover a vibrant array of eateries that line the beach. From casual beachside cafes to lively bars, Playa Delfines offers a culinary journey that caters to every taste. Indulge in fresh seafood delicacies, savor the flavors of traditional Mexican cuisine, or treat yourself to international fare prepared with a dash of local flair.
Whether you're seeking a quick snack or a leisurely meal, the eateries along Playa Delfines ensure that your culinary cravings are satisfied with gusto.
What to do at Playa Delfines
Playa Delfines attracts a diverse range of people who come to bask in its natural splendor. Locals and tourists alike flock to this beach, drawn by its reputation as one of Cancun's most beautiful and unspoiled stretches of coastline. Families with children enjoy building sandcastles and splashing in the gentle waves, while couples find solace in the romantic ambiance of the beach, hand in hand as they walk along the shore.
Adventurous souls gravitate towards Playa Delfines for its opportunities to engage in thrilling water sports such as parasailing, jet skiing, and snorkeling. The beach welcomes visitors from all walks of life, creating a vibrant tapestry of shared experiences.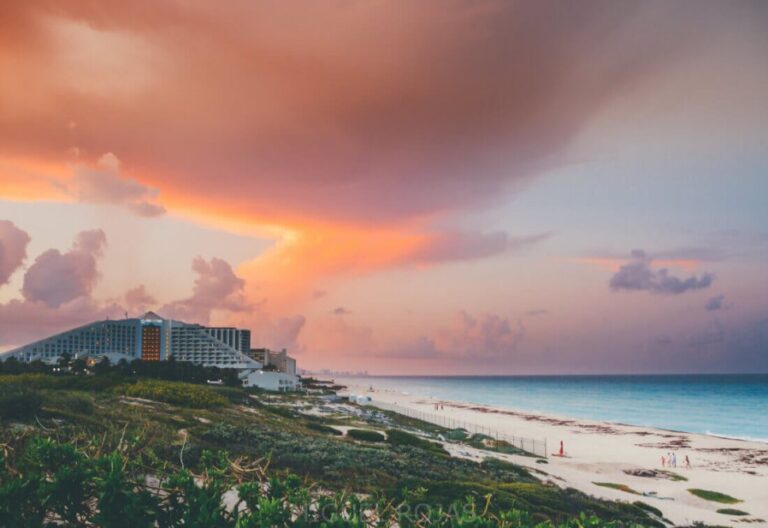 There is no shortage of activities to partake in at Playa Delfines. The crystal-clear waters beckon you to take a refreshing swim or snorkel, revealing a vibrant underwater world teeming with colorful fish and dazzling coral formations.
The beach is also known for its consistent waves, attracting surfers eager to catch a thrilling ride. If you prefer a more tranquil experience, find respite under the shade of a palm tree and lose yourself in a captivating book or simply soak up the sun's warm embrace.
For adventure seekers, nearby tour operators offer excursions to explore the breathtaking beauty of the Great Mesoamerican Reef, the second-largest coral reef system in the world. Embark on a snorkeling or diving adventure, immersing yourself in an underwater wonderland that showcases the mesmerizing diversity of marine life.
Swim alongside graceful sea turtles, marvel at vibrant schools of tropical fish, and be captivated by the kaleidoscope of colors that thrive beneath the surface.
Playa Delfines is also a prime location for those seeking tranquility and introspection. Take a leisurely walk along the shore, allowing the rhythm of the waves to guide your thoughts. Or simply lie back on a beach towel, closing your eyes and surrendering to the symphony of nature that surrounds you. The beach's vast expanse offers a sense of freedom and serenity, providing a haven for relaxation and rejuvenation.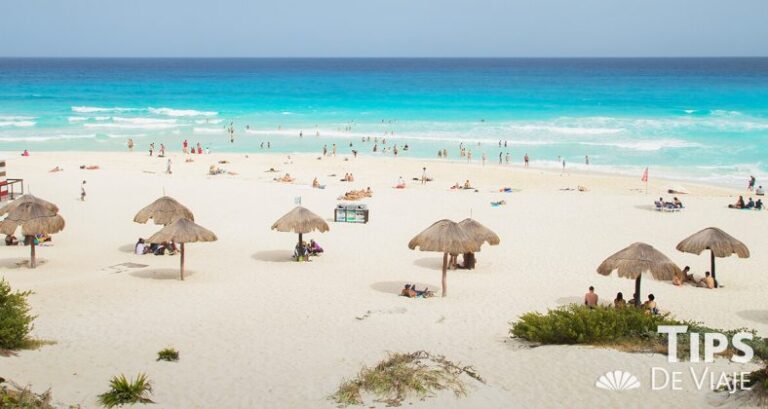 As the day draws to a close, Playa Delfines treats visitors to mesmerizing sunsets that paint the sky in a kaleidoscope of vibrant hues. Capture the moment with your camera or simply soak in the awe-inspiring beauty that unfolds before your eyes. The beach's natural grandeur creates an ambiance of enchantment and tranquility, making it the perfect spot for an evening stroll or a romantic beachside picnic.
Playa Delfines in Cancun offers a slice of paradise that caters to the desires of every beach enthusiast. Whether you seek adventure, relaxation, or simply a connection with nature, this beloved beach destination delivers an experience that leaves an indelible mark on your heart. Come and discover the magic of Playa Delfines, where turquoise waters, soft sands, and unforgettable memories await.
------ADVERTISEMENT------
------ADVERTISEMENT------
------ADVERTISEMENT------
------ADVERTISEMENT------