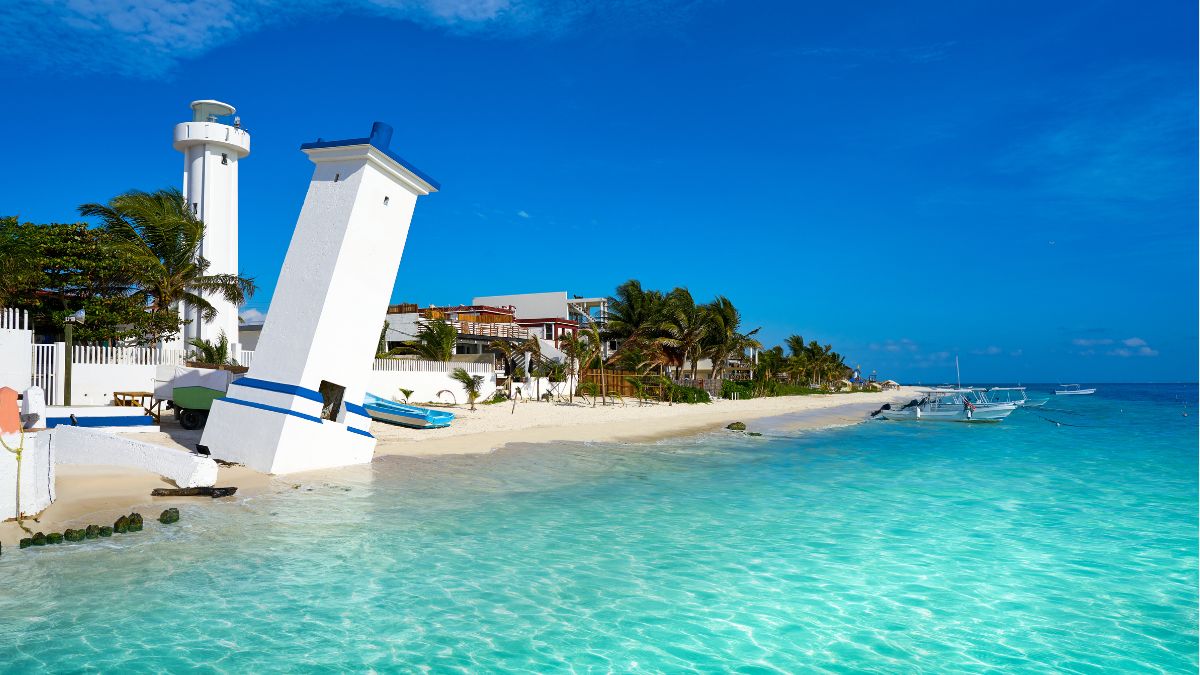 Puerto Morelos, a paradise for community tourism
Discover Puerto Morelos, the hidden gem near Cancun that perfectly aligns with the growing travel trend of community tourism. Unlike the typical beach-pool-party experiences, community tourism is all about immersing yourself in the history, culture, traditions, and natural wonders of a destination. Puerto Morelos shines in each of these aspects, providing visitors with an authentic and thrilling experience.
What is community tourism?
Community tourism is not just about the travelers, but also about benefiting the local communities by promoting economic development, sustainability, and the preservation of cultural heritage. With the upcoming Maya train, the community tourism sector in Puerto Morelos is expected to flourish even more, making it easier for travelers to access this charming town and explore its captivating attractions.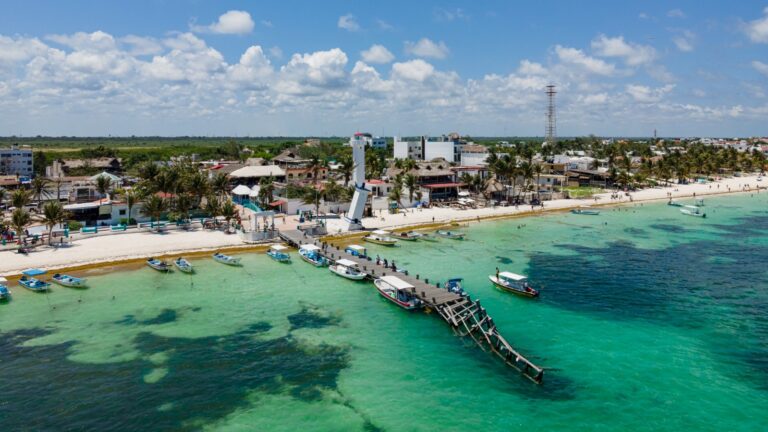 Puerto Morelos attractions and activities
Prepare to be amazed by Puerto Morelos' stunning natural wonders and thrilling activities. Just a short distance from the shoreline lies the world's second-largest reef barrier, brimming with marine life. Numerous snorkeling tours are available, offering food, drinks, and snorkeling gear, allowing you to discover the underwater wonders of this vibrant reef, from tropical fish to sea turtles and elusive lobsters among the colorful coral formations.
If you seek quieter beaches and ample space for relaxation, Puerto Morelos has over 18 kilometers of pristine coastline, providing a peaceful atmosphere for you to enjoy the sun and set up your picnic.
Moreover, the town is surrounded by lush jungle housing more than 60 cenotes, forming the famous 'Cenote Route', an emerging ecotourism destination. Take a refreshing dip in these natural sinkholes and indulge in activities like zip-lining, ATVs, snorkeling, kayaking, and horseback riding at places like Kin Ha or Cenote Boca de Puma.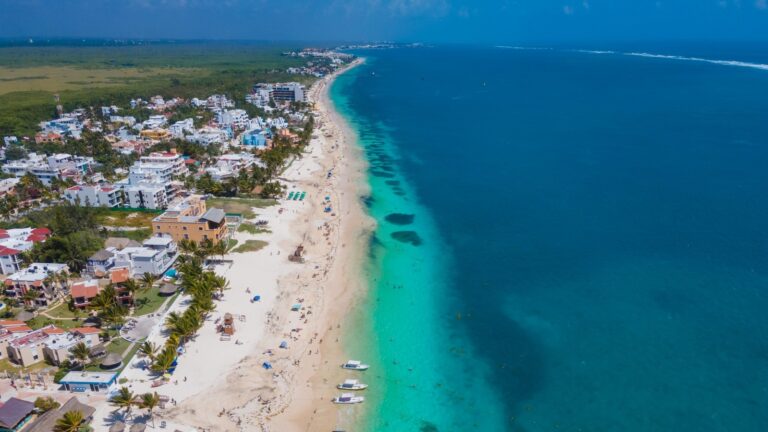 Rich history and vibrant culture
Beyond its natural allure, Puerto Morelos boasts a rich history and vibrant local culture. It predates the bustling destinations of Cancun and Playa del Carmen, with Mayan archaeological sites like "El Altar" and the Muchil Pyramid serving as remnants of its ancient significance. The town proudly holds the title of the oldest port in Quintana Roo, having been a crucial commercial port in the late 19th century, exporting products like vanilla, tobacco, rubber, and dyewood.
Today, Puerto Morelos exudes a cosmopolitan ambiance while retaining its authentic fishing village charm. The heart of the town, Javier Rojo Gómez Plaza, is alive with small stores, a picturesque church, restaurants, cafés, and the vibrant artisanal market, Hunab-Ku. Enjoy a delicious meal with stunning seaside views and savor the town's own craft brew, Pescadores beer.
Venture to the magnificent Dr. Alfredo Barrera Marín botanical garden, where you'll encounter local medicinal plants and adorable creatures like spider monkeys and coatis. Learn about the town's history through the rubber extraction process and sacred ancient Mayan beekeeping traditions. Explore the reconstruction of an authentic Mayan village, all within the garden's grounds.
Puerto Morelos doesn't fall short on exciting events either. From open sea fishing tournaments to music and theater festivals at La Casa de La Cultura, there's always something happening in this fascinating town. Embrace the community tourism trend and embark on an unforgettable journey to Puerto Morelos, where history, culture, and nature await your discovery.
------ADVERTISEMENT------
------ADVERTISEMENT------
------ADVERTISEMENT------
------ADVERTISEMENT------