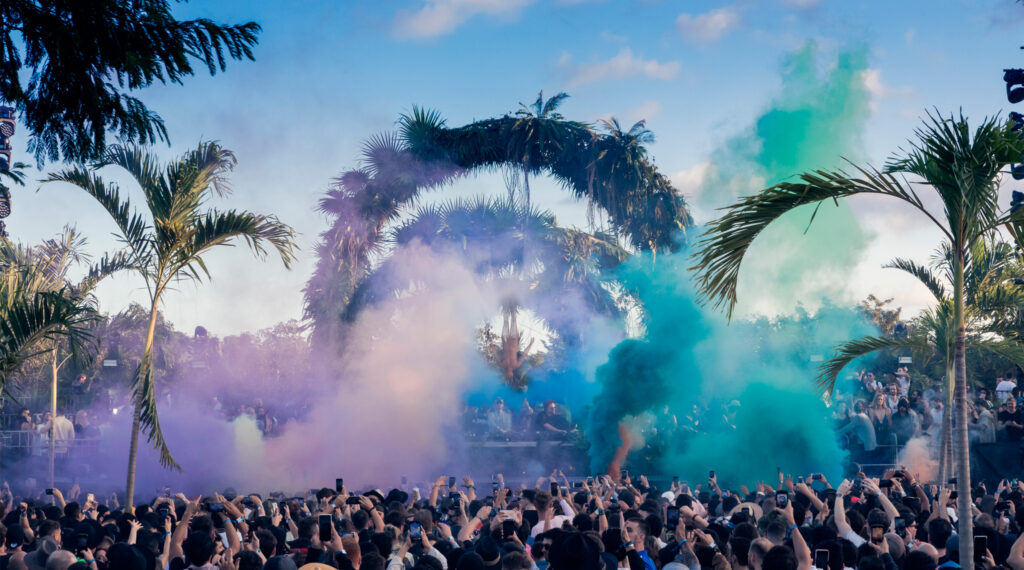 Top 3 Events in the Mexican Caribbean in April 2023
April has always been a month full of things to do in the Mexican Caribbean, and April 2023 is no exception. With American spring break now on the books, here are a few upcoming events you will not want to miss if you are spending some time in this sunny piece of paradise in April:
Zamna Festival in Tulum
For all of you who enjoy music, especially electronic music, three events are scheduled for April as part of the Zamna Festival in Tulum:
The following shows are coming up: Zhu on April 7, Taraka on April 8 with Gordo, Mau P, Korolova, and Tokimonsta, and Renaissance on April 30 with Ben Böhmer, Colyn, Henri Bergmann, and Rodriguez Jr.
Founded in 2017, Zamna is now arguably one of the more prominent music festivals in Tulum, a rapidly expanding music hub south of Rivera Maya. It is renowned for its impressive production value, with its incredible lighting design, stage decoration, and general atmosphere, and frequently hosts well-known techno, house, and electronic DJs.
Semana Santa (Holy Week)
Holy Week marks the end of Lent, and the streets come alive with music, religious processions, and other festivities every year during the week leading up to Easter, which falls this year between April 2 and 9.
Celebrations include both locals and a sizable number of foreign tourists. Friends and family members break confetti-filled eggs over one another on Easter Sunday as part of the tradition; therefore, why not join in and travel to some of the larger towns on the peninsula to learn how Mexicans celebrate Holy Week?
Be aware that locations will likely be busier, but the atmosphere will be fantastic!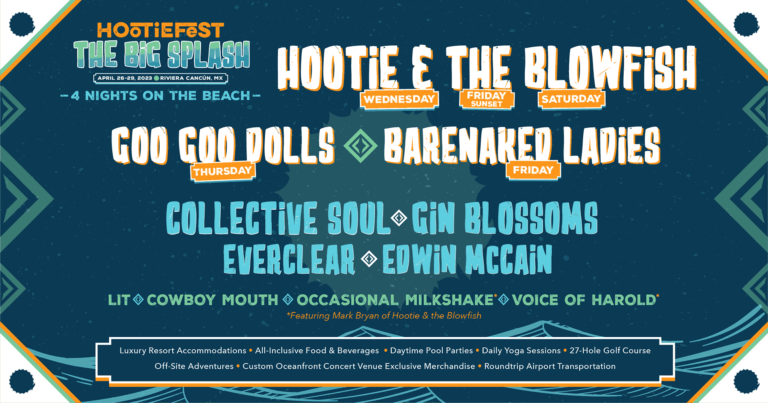 HootieFest: The Big Splash
This year's HootieFest: The Big Splash Riviera Maya festival will take place in Riviera Maya from April 26 through to 29.
American rock band Hootie & The Blowfish is the festival's host, and they are bringing a talented lineup of artists from the popular music scene to perform.
The Goo Goo Dolls, Collective Soul, Gin Blossoms, and Barenaked Ladies, to name a few, will be joining the band in paradise alongside them. The festival will take place at the opulent Moon Palace resort, which is south of Cancun.
It makes for an unforgettable experience specially created for this small event because it is situated right on the beach at Moon Palace. The resort also offers a variety of restaurants, bars, and pools, all of which are included in the package rate.
------ADVERTISEMENT------
------ADVERTISEMENT------
------ADVERTISEMENT------
------ADVERTISEMENT------