Beaches
Los Cabos
Be amazed by the sea, sand and sun present in the beaches of Mexico. Ideal to gaze at the spectacular sunsets or to see the sun rise in the morning. You will be enchanted.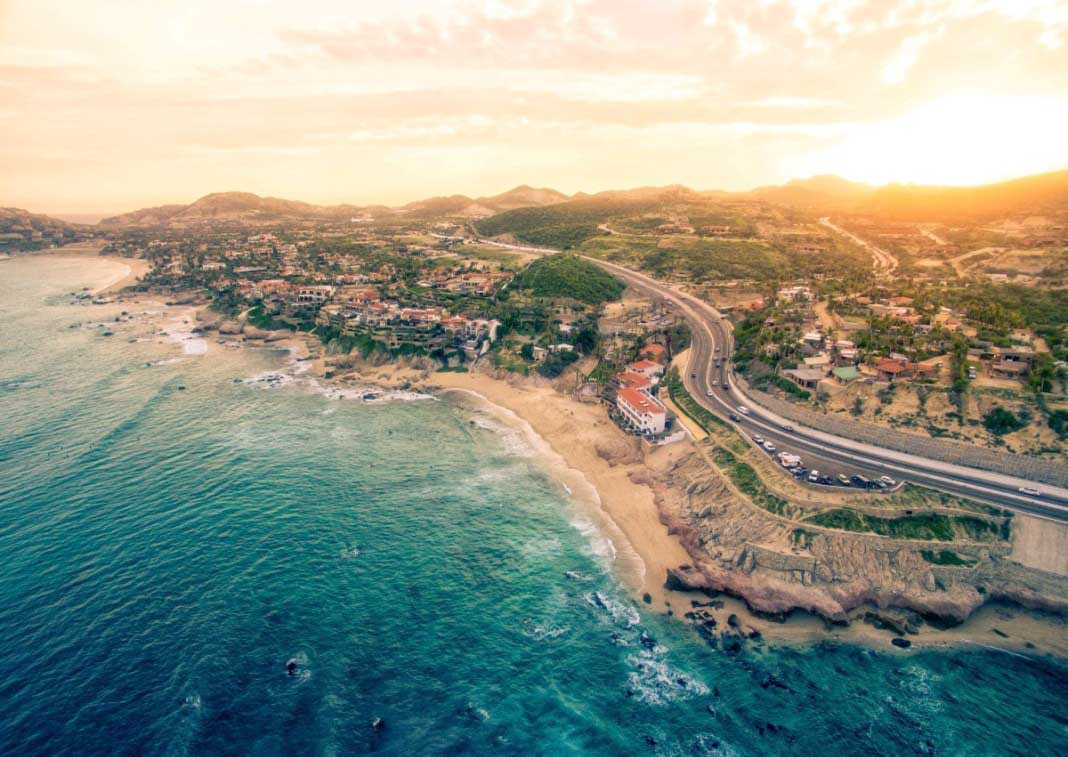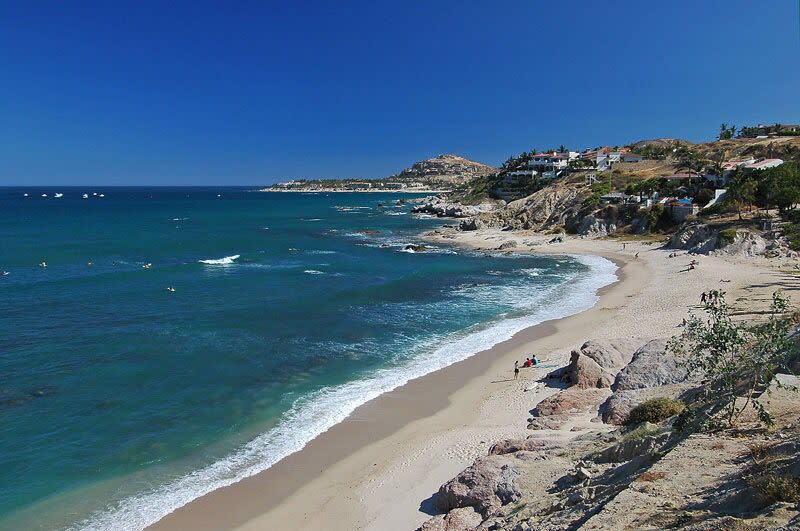 Acapulquito Beach
Playa Acapulquito is a beautiful beach located by the Cabo Surf Hotel that is ideal for individuals learning to surf.
San Jose del cabo
This wonderful beach is quite popular and draws many surfers, with the Mike Doyle Surf School on hand to teach you or rent you a board.
This is a terrific place to soak up the sun whether you are a beginner or a pro! The 7 Seas restaurant, located just above the surf school, allows tourists to take a breather and grab a bite to eat while watching the waves.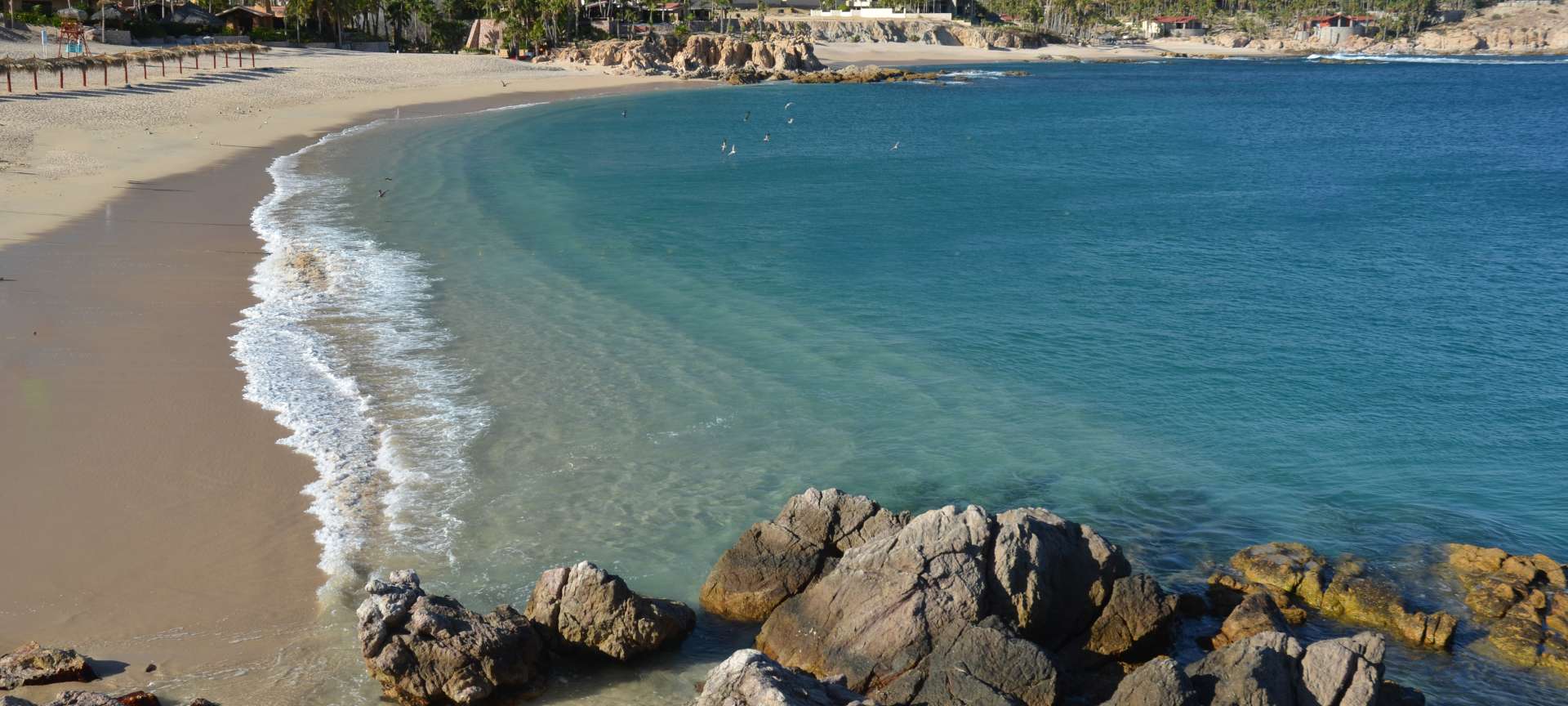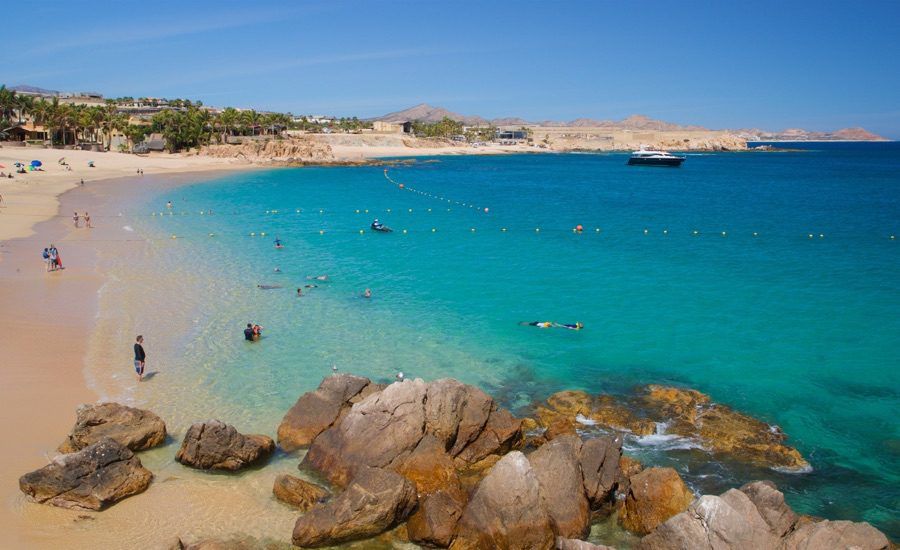 Chileno Beach
Playa Chileno, located in the Tourist Corridor, is one of the best swimming beaches in Los Cabos.
Corredor turístico km 14.5
Its main draw is the tranquil ambiance it offers. Its clear blue waters are ideal for snorkeling and swimming, and it is located near a national park. Under the palapas on the beach, you can protect yourself from the sun and use the facilities available to wash your feet. Parking, trash cans, temporary restrooms, and lifeguard assistance are also available on-site.
You can drive there or take one of the sightseeing tours leaving from the Cabo San Lucas marina.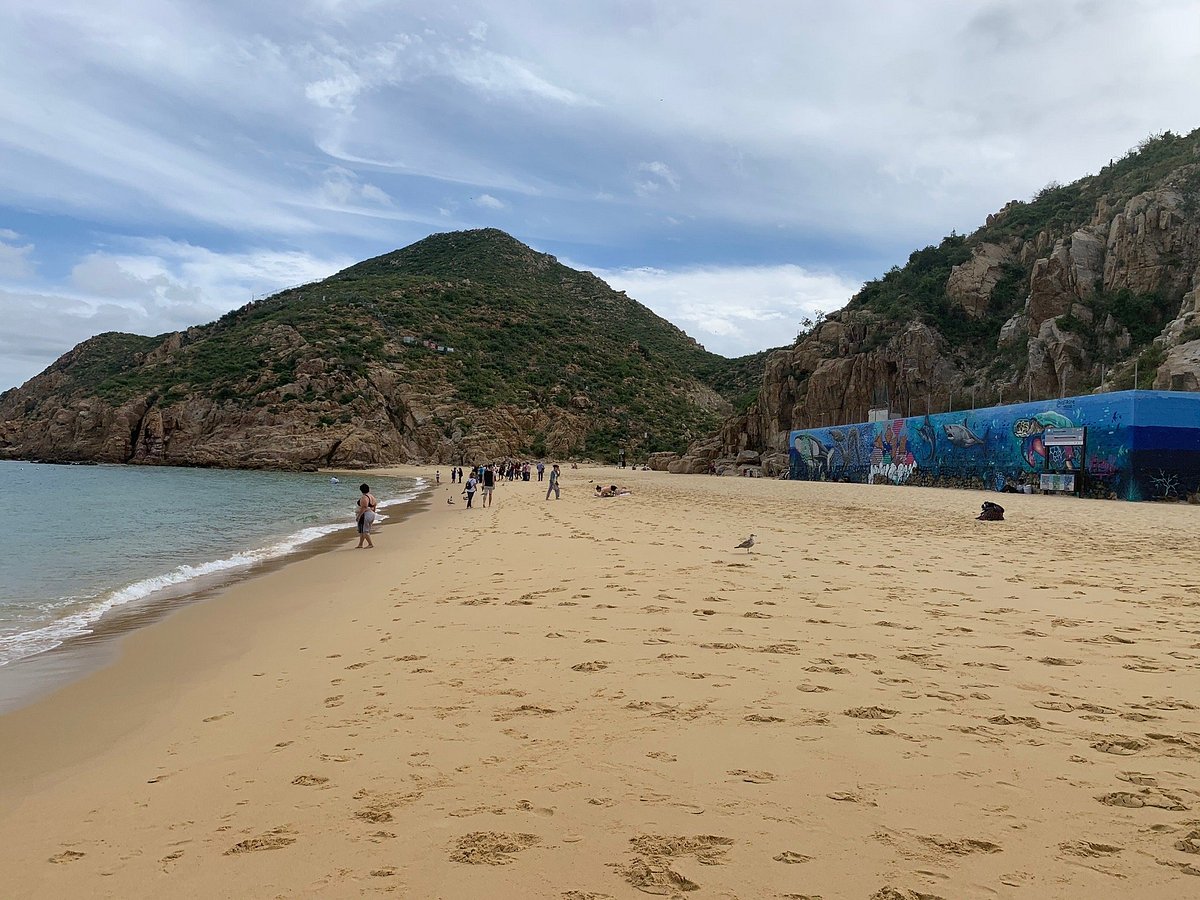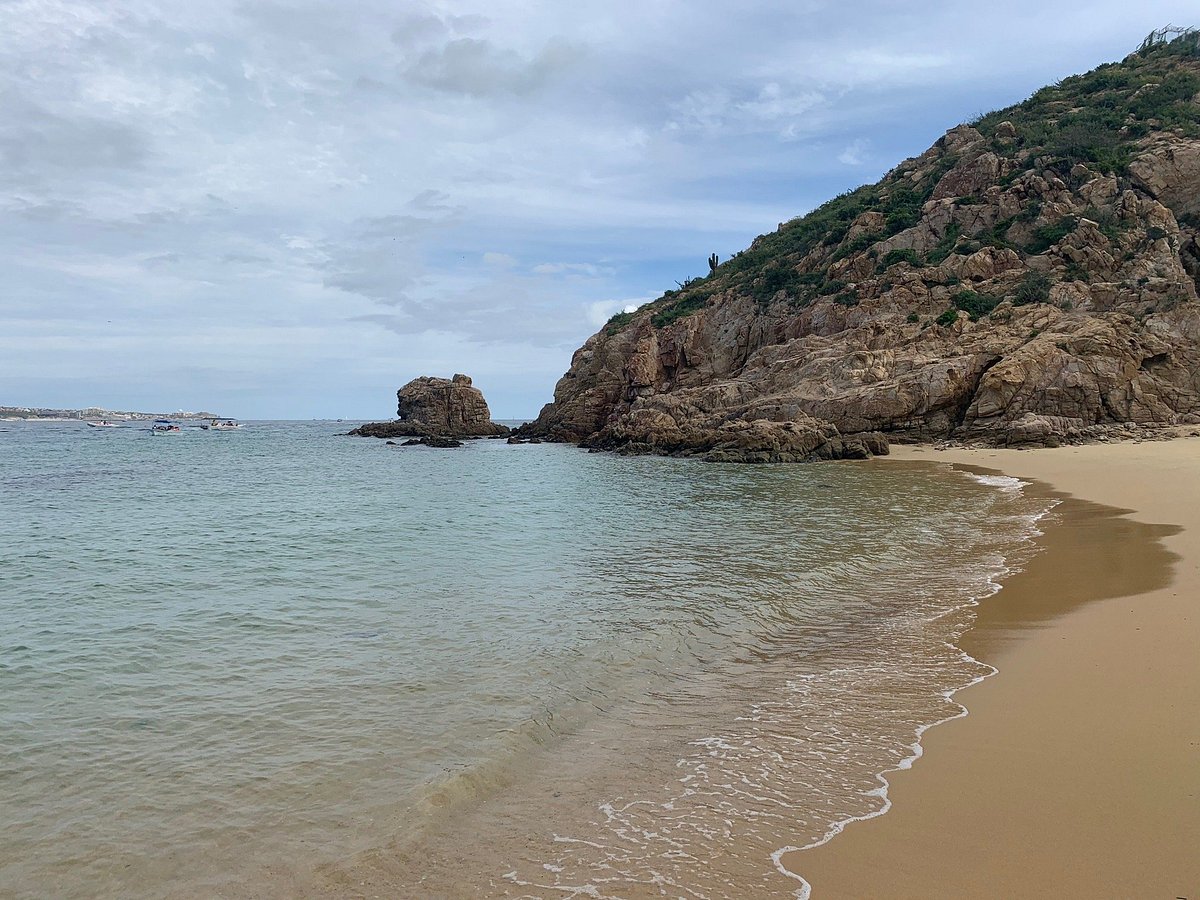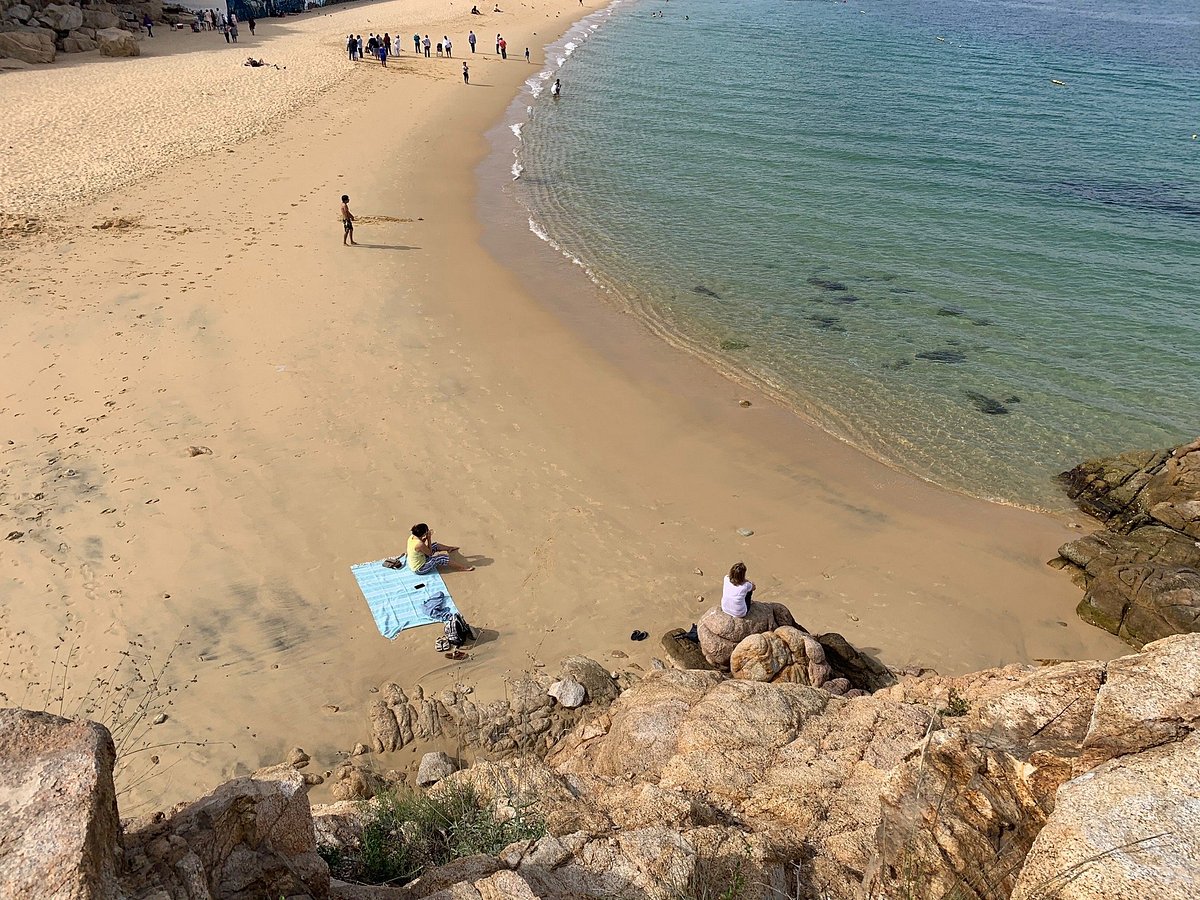 El Corsario Beach
El Corsario Beach is also known as Old Factory Beach, Cannery Beach, and Playa Empacadora.
Cabo San Lucas
It is a swimmable, nice beach with soft, clean sand and good views.
As it is more of a "local" beach, you will enjoy the ocean and sun with less touristy hassle. The old tuna canning factory building really adds character.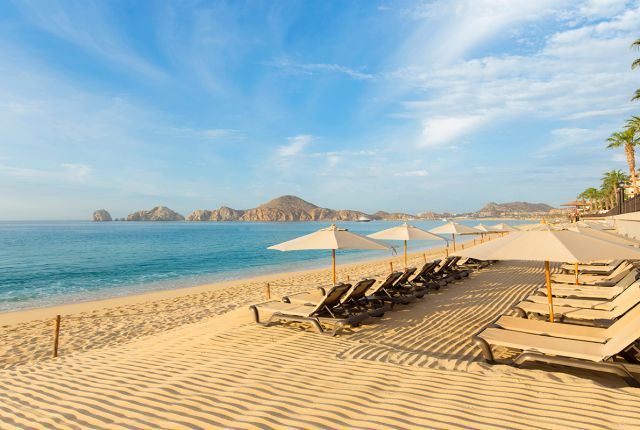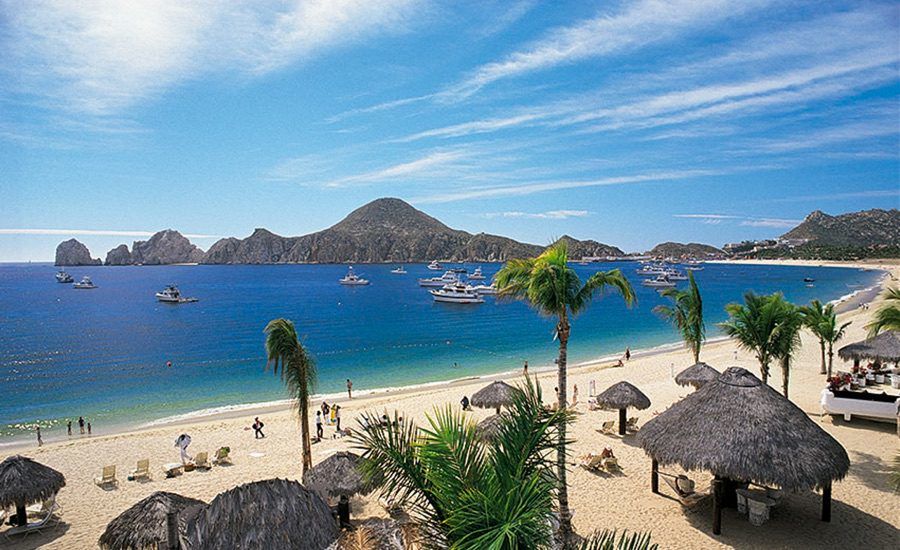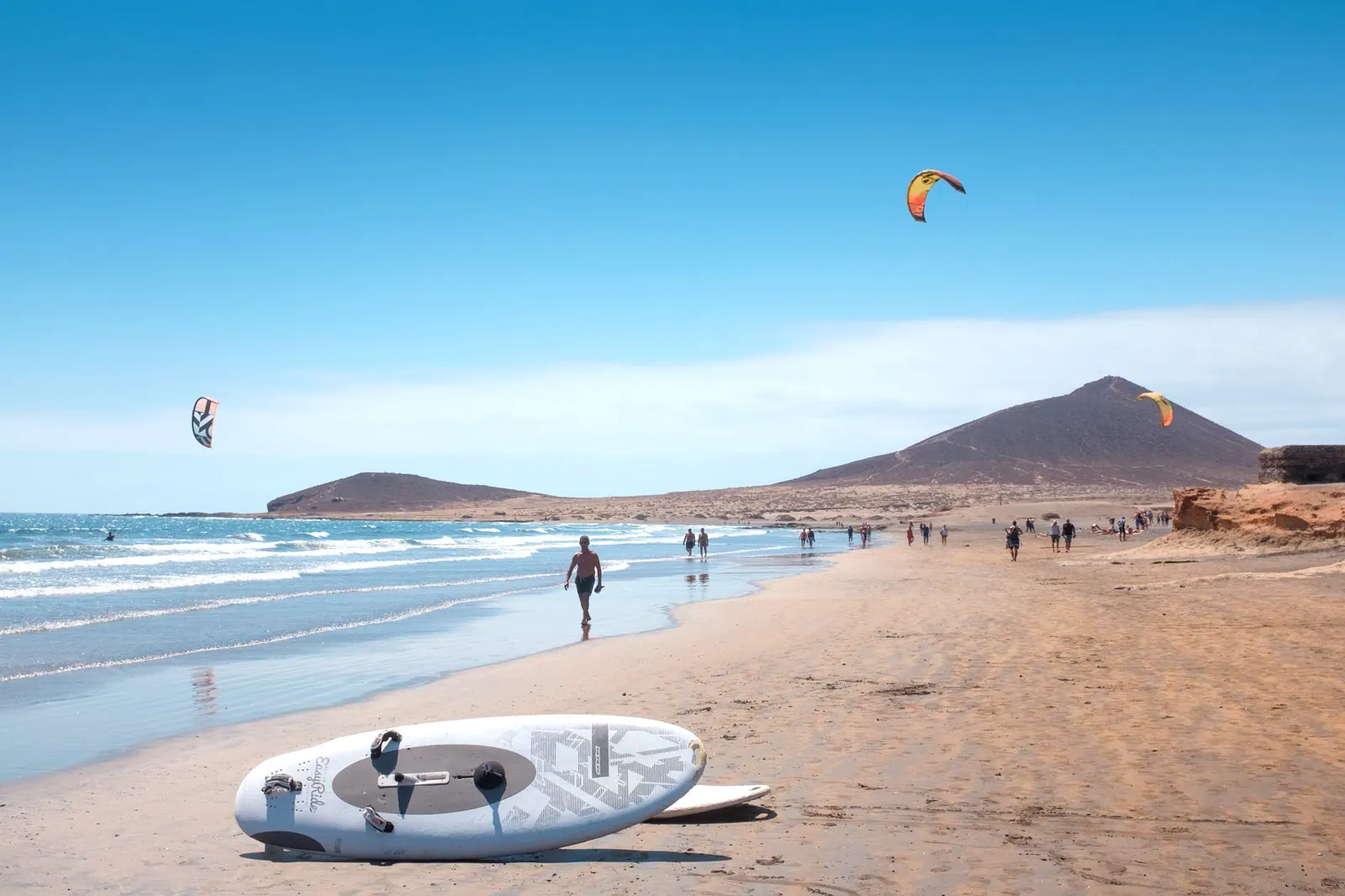 El Médano Beach
El Medano Beach, in the center of Cabo San Lucas, is notable for its bright lights, soft white sand, and brilliantly turquoise waters.
Cabo San Lucas
Tourists are drawn here because of the range of activities available, such as snorkeling, jet skiing, beach volleyball, and even parasailing. El Medano beach's excitement is contagious, as it is the focal point among restaurants and bars, and is thus regarded the starting point for many daily activities. On the beach, you will find merchants selling everything from silver jewelry and blankets to hats and handicrafts, and there is so much to do that you could spend all day here and have a terrific time.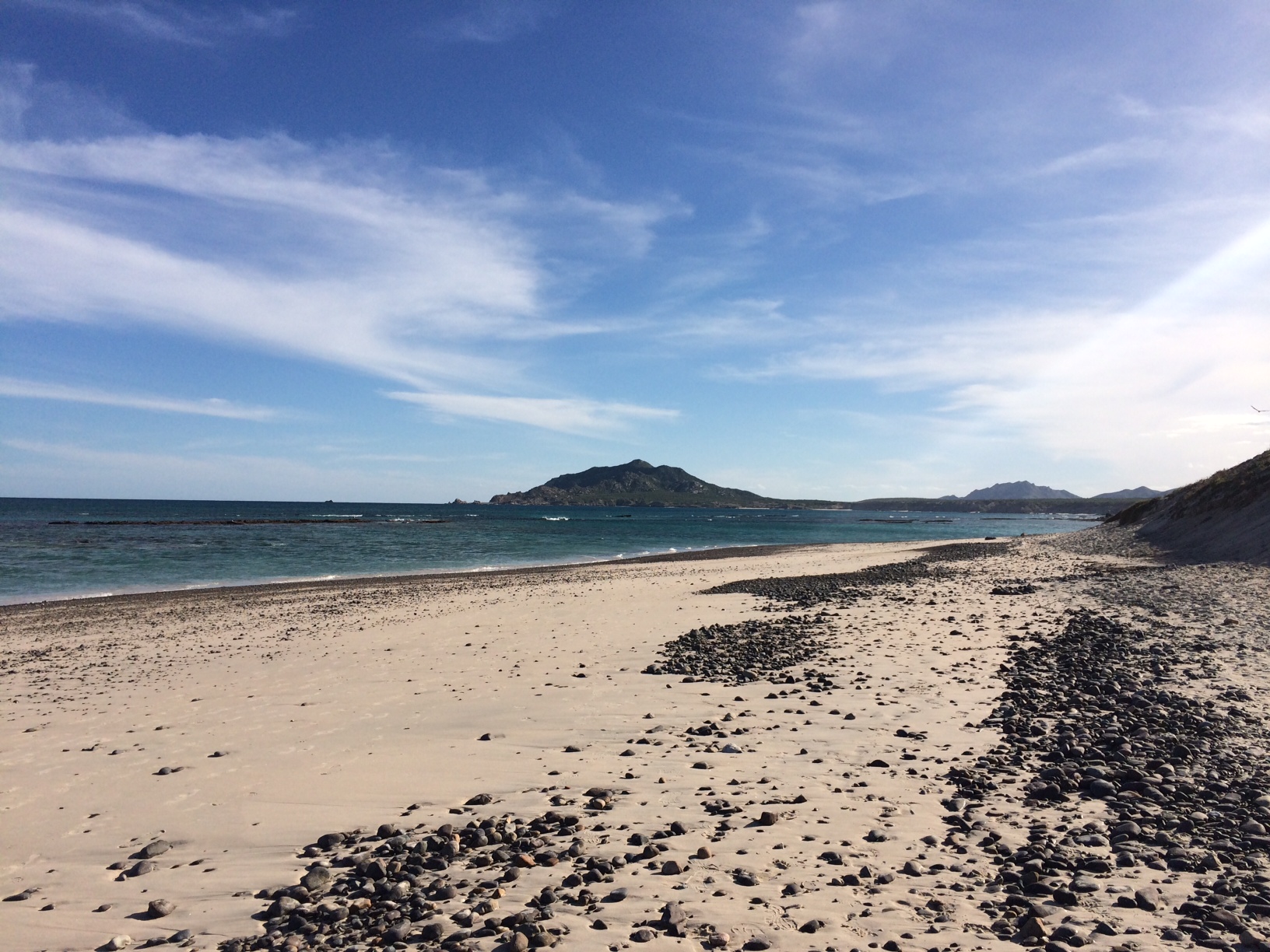 La Ribera Beach
La Ribera is well-known as an ideal location for sport fishing.
La Ribera
It is home to numerous species such as Marlin, Sailfish, Wahoo, Tuna, Roosterfish, and Dorado. Its fishing tournaments are very popular. La Ribera is a wonderful destination for visitors who appreciate natural beauty because it has lovely beaches and white sand for you to enjoy activities such as long walks, swimming, kayaking, paddle-boarding, snorkeling, and diving. It is perfect for visiting with children because its beaches are highly safe and suitable for swimming.
Other activities include hiking, camping, motorcycling, or simply doing nothing and throwing oneself in the sand to relax with a good book in hand.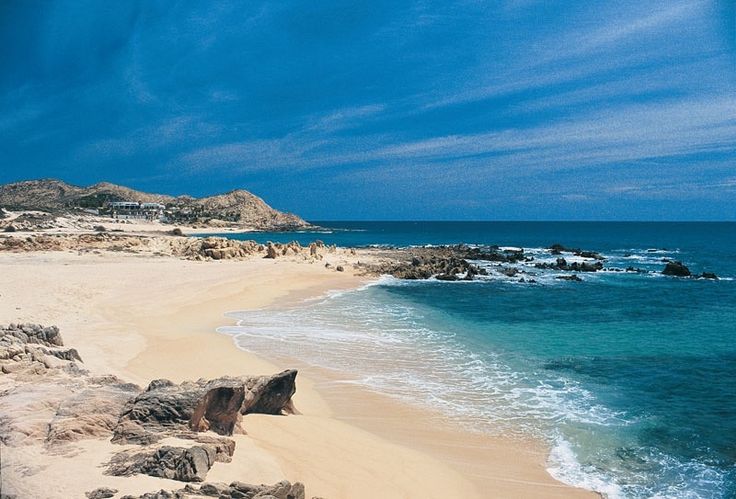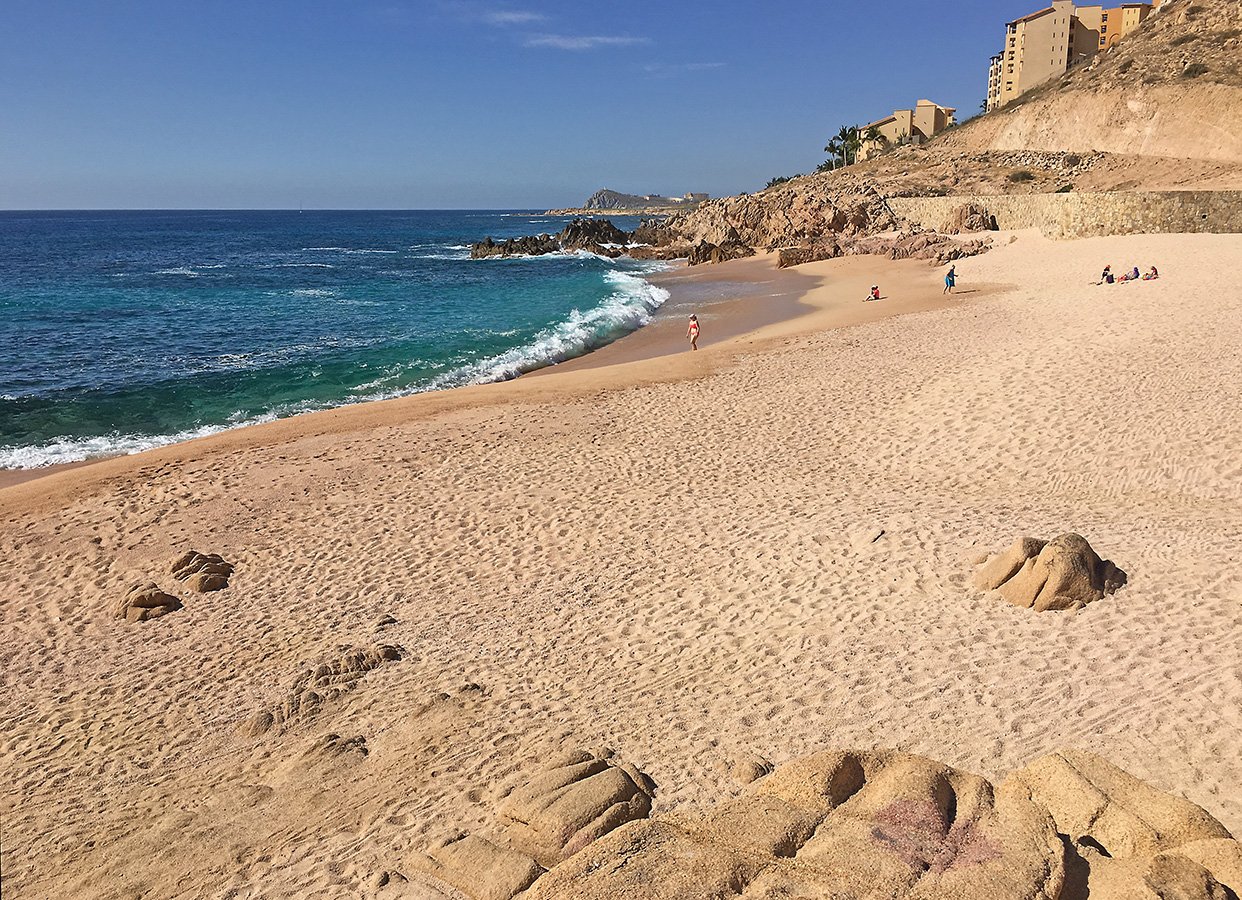 Las Viudas Beach
Although this is not a swimmable beach, Las Viudas (The Widows) is enjoyable to explore the lonely shoreline and its natural pools.
Cabo San Lucas
After dark, that same solitude creates for a lovely environment. Gather a bottle of wine and some blankets for some late-night stargazing.
There is a modest parking lot as well as temporary restrooms. Las Viudas can be found around kilometer 11.5, along the tourist route. Take a 500-meter dirt road to the ocean.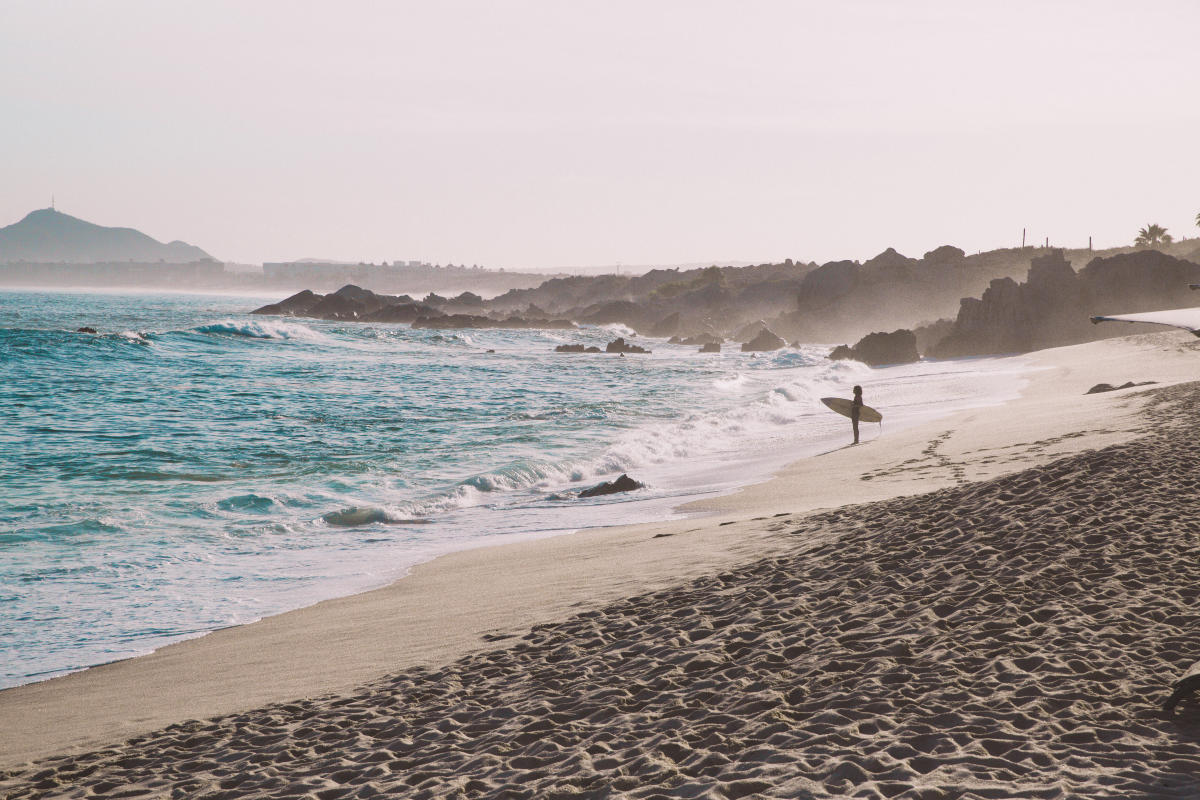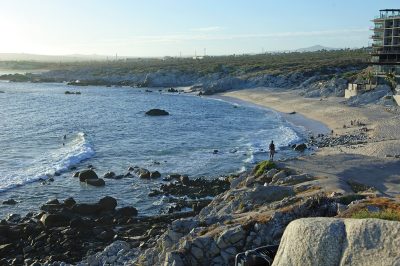 Monuments Beach
Monuments Beach is a small beach popular with surfers and has the closest surf to Cabo San Lucas, just a few miles from town.
Cabo San Lucas
This spot is best kept for the experienced or expert surfer. It marks the southwest end of the Tourist Corridor. The Cape, a Thompson Hotel is located along this beach. Here, depending on conditions, you can surf, sunbathe, snorkel the reefs and swim.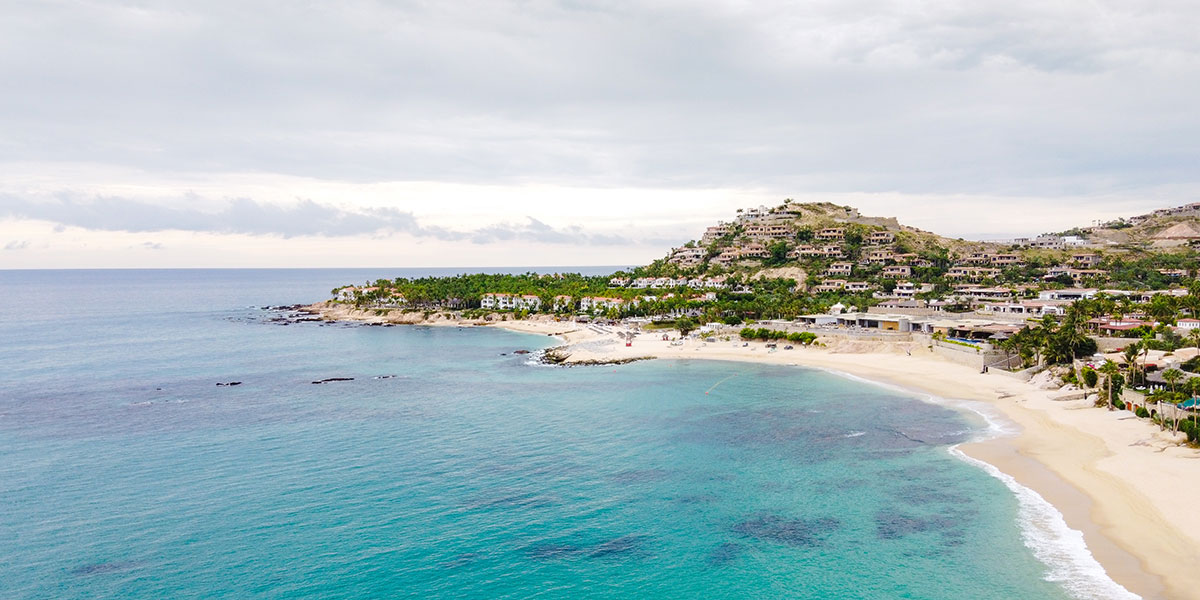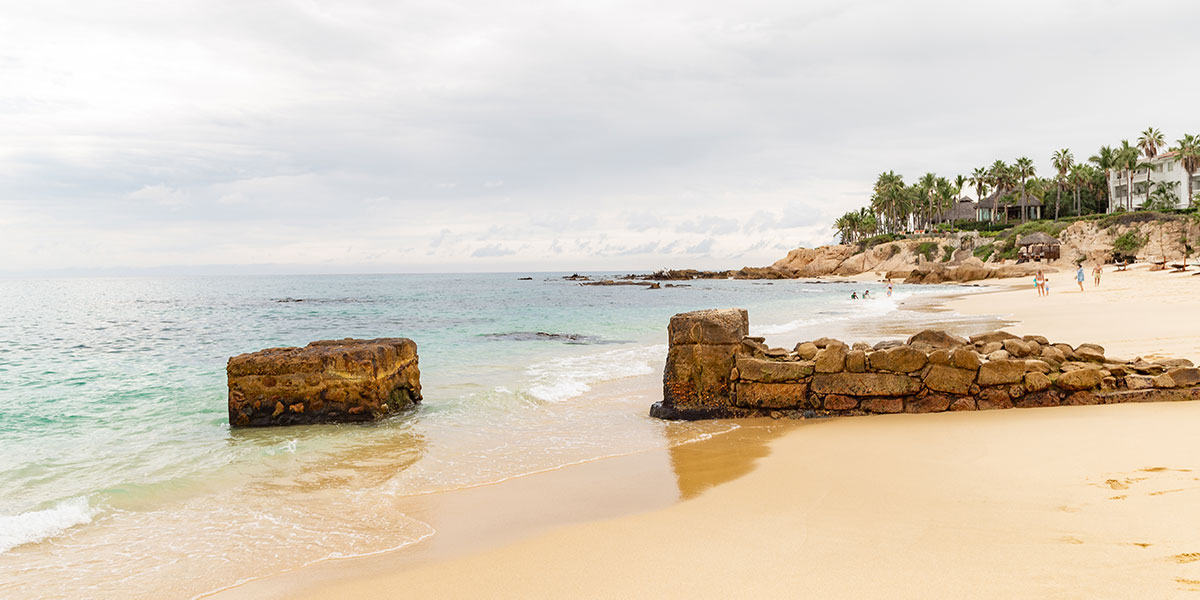 Palmilla Beach
Palmilla Beach is a vast open stretch of sand with open palapas scattered along.
Carr. transpeninsular Km 27.5 Palmilla
The ocean is tranquil and stunningly blue thanks to its crescent shape. It's one of Cabo's best swimmable beaches, and the start and finish of the annual Ironman Triathlon.
It's also a Blue Flag beach, an accolade bestowed to beaches with educational programs, decent sanitation, and easy public access. Make preparations to visit Palmilla Beach for a relaxing day of lounging beneath a palapa and swimming in clear seas.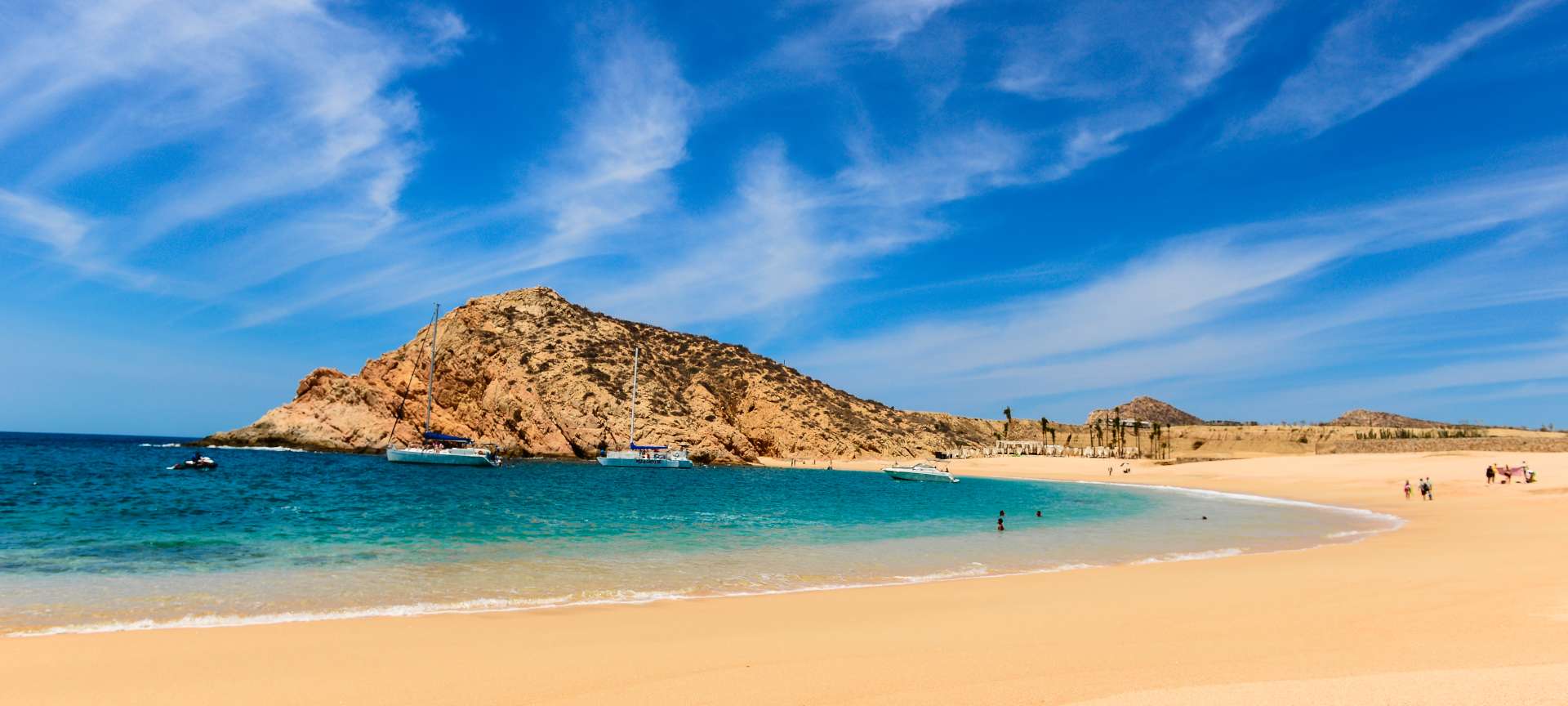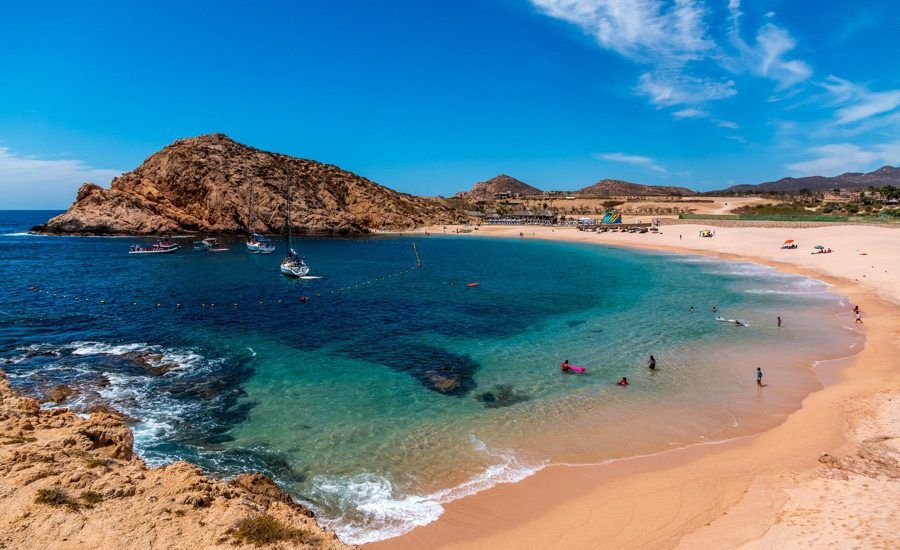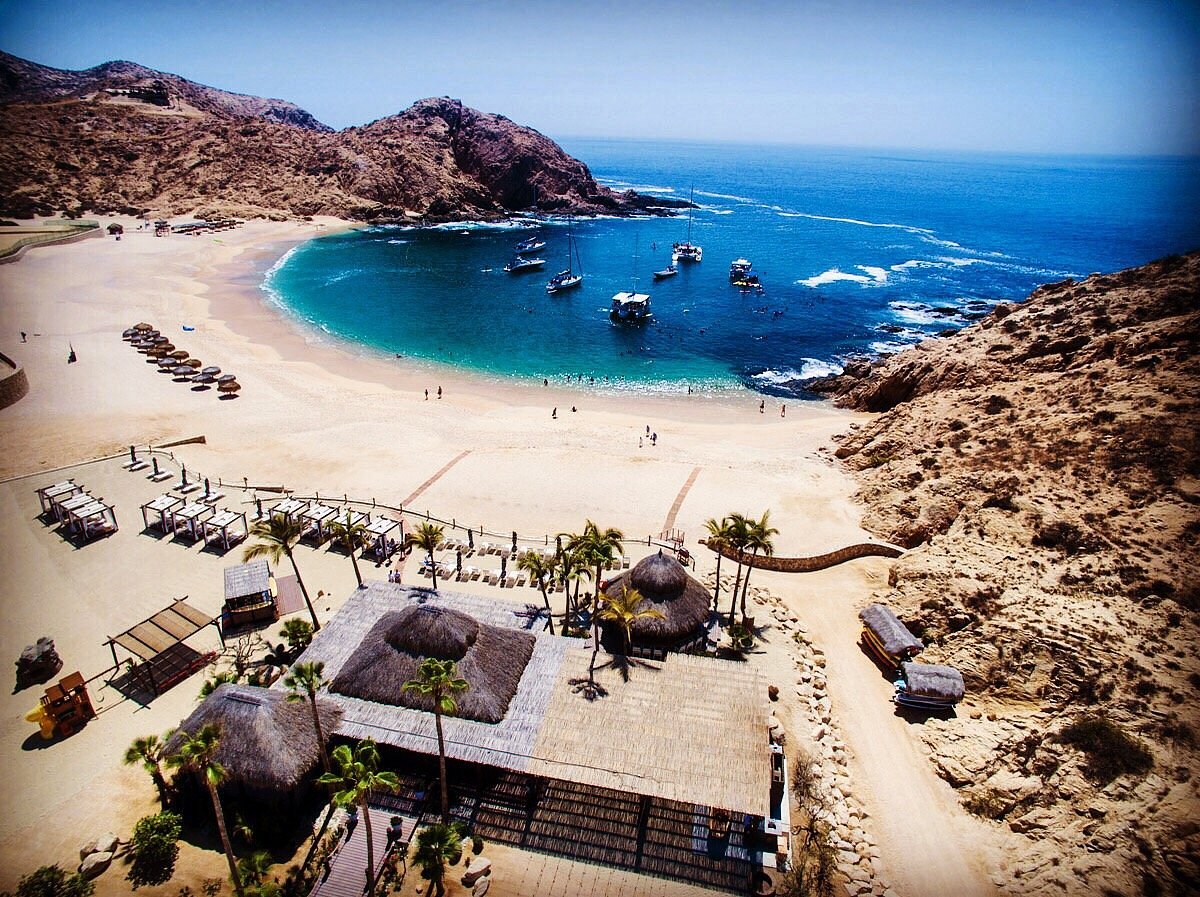 Santa Maria Beach
Santa Maria beach is located in the Los Cabos Tourist Corridor, nearby to the famed Cabo San Lucas beaches, and invites guests to swim in its tranquil blue waters.
Carr. Transpeninsular km 12.5
It is a natural cove surrounded by two big granite boulders that block the powerful winds and waves, making it one of the best choices for visitors looking for a safe place to swim, snorkel, and dive. Its shallow waters are even declared as a marine sanctuary, enticing visitors with hundreds of tropical fish beneath the surface.
Playa Santa Maria is located near to the Montage Los Cabos hotel and may be reached by car or any of the boat cruises departing from the Cabo San Lucas marina.