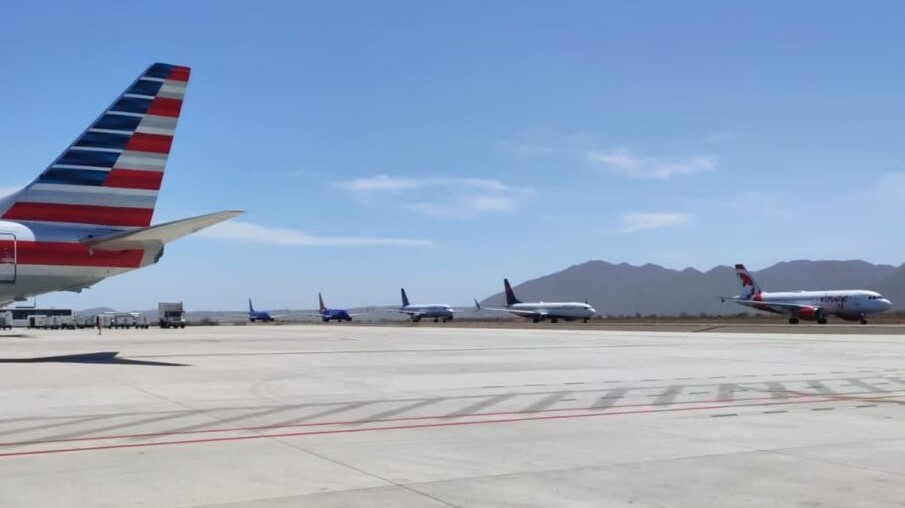 Air route expansion in BCS: Los Cabos and La Paz on the rise
The Secretary of Tourism and Economy (Setue) of Baja California Sur has announced that eight new air routes will be opened in the state this year, seven domestic and one international. The main destinations that will benefit from these new routes are Los Cabos and La Paz.
The head of Setue, Maribel Collins Sánchez, highlighted that Los Cabos will benefit from four new domestic routes. These include flights from Mexicali with two weekly frequencies, Ciudad Juarez, Queretaro with four weekly frequencies and the recently launched flight from Cancun.
Kansas will become a new non-stop destination to Los Cabos with three weekly flights. These new destinations will add a total of 13,156 new seats.
The capital city will also benefit from the new flights, with Mazatlan and Chihuahua becoming new destinations. A direct flight to Loreto will also be added, giving tourists the opportunity to enjoy a unique experience in the north of the state.
In total, the eight new routes will bring 19,396 new seats to Baja California Sur, allowing domestic and international tourists to visit the state.With reporting by Brenda Beltrán for Tribuna de México
------ADVERTISEMENT------
------ADVERTISEMENT------
------ADVERTISEMENT------
------ADVERTISEMENT------