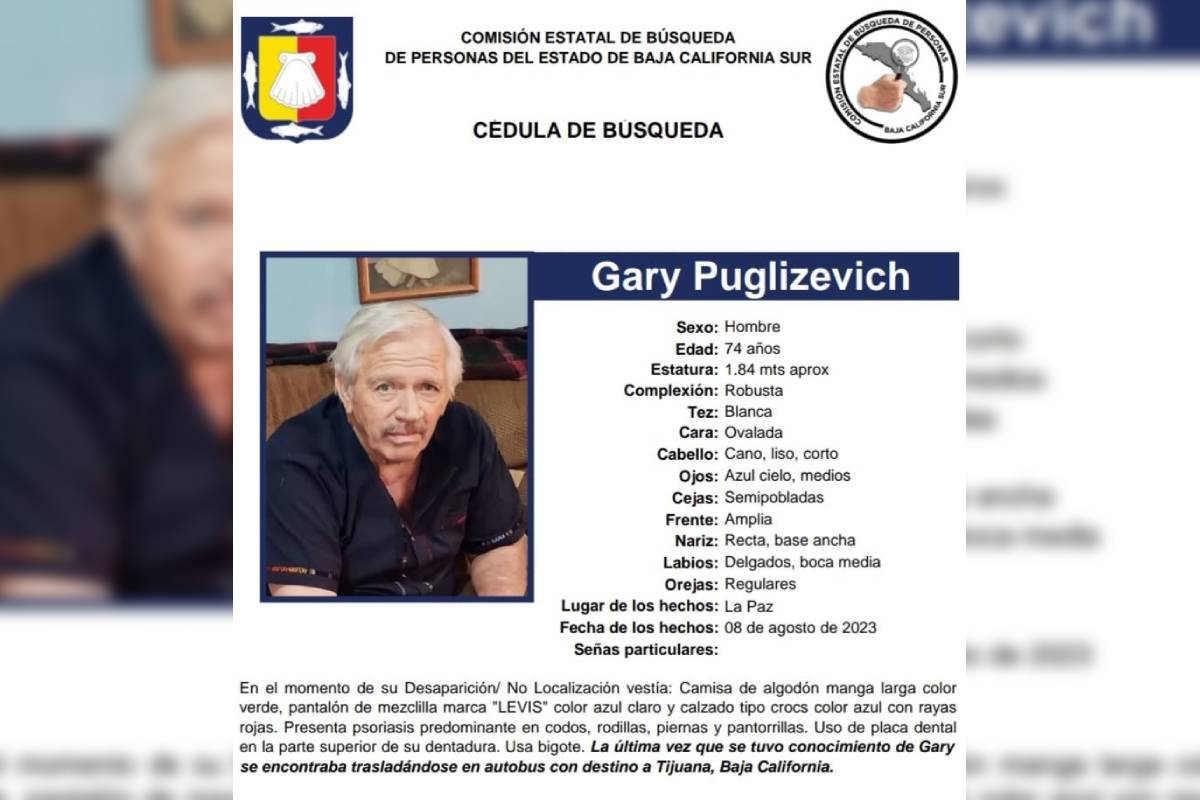 American man missing after leaving La Paz for Tijuana
Gary Puglizevich, an American tourist, bought a bus ticket at the Autotransportes terminal on the La Paz boardwalk. He sat on the benches waiting for the bus that would take him to the city of Tijuana, in the state of Baja California.
The tourist, 74 years old, took his seat on the bus bound for the border territory an hour later. It was the last time he was seen or heard from. At the request of the relatives of the missing elderly man, the State Search Commission of Baja California Sur and the State Attorney General's Office (PGJE) issued no-finding letters.
Baja California Sur's criminal and missing persons search institutions collaborated with U.S. authorities and the Baja California Attorney General's Office to initiate a search operation in an attempt to locate the man.
Based on the details provided in the search file, Gary boarded a bus for Tijuana on the morning of August 8. The man who went missing is a retired military personnel. He was born on September 29, 1948, in the community of Merced, California, United States.
He was last seen wearing a long-sleeved green shirt, blue jeans, and navy blue Crocs sandals with red stripes on the sides. Gary is a heavy-set man, weighing about 110 kilograms and standing at around 1.84 meters tall. He has light skin, straight, semi-short, gray hair, and a mustache.
He also has psoriasis, a skin condition that causes redness, scaling, and irritation. It is visible on the missing tourist's elbows, knees, legs, and calves.
With infromation by Imberth Rondero for Tribuna de México.
------ADVERTISEMENT------
------ADVERTISEMENT------
------ADVERTISEMENT------
------ADVERTISEMENT------