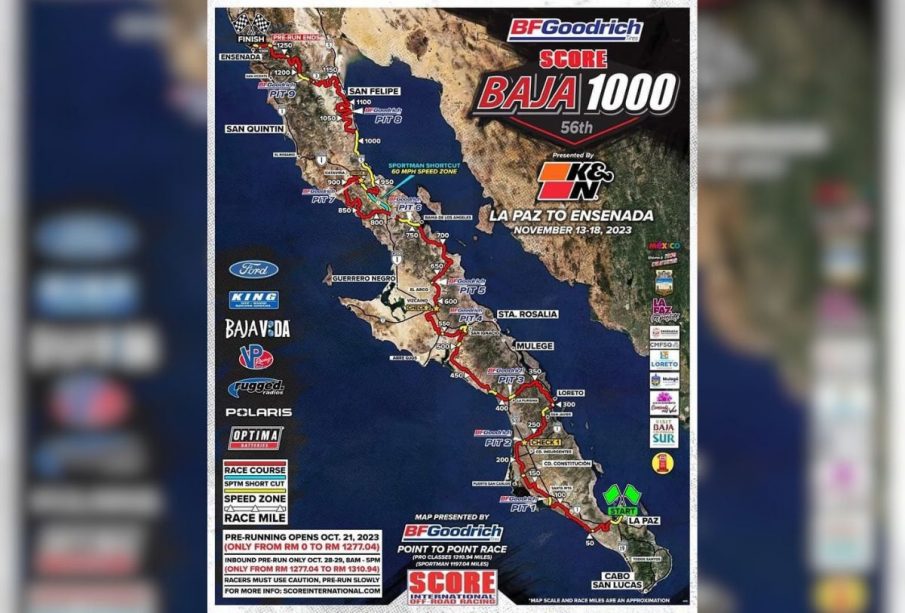 Baja 1000 to start from La Paz up north
The long-awaited Baja 1000 Off Road Race course was finally made public, and for the first time in SCORE International history, the start will be from La Paz to Ensenada in 2023.
Starting on November 13 from the state capital, it will pass through the areas of Santa Rita, Ciudad Constitución, San Javier, San Ignacio, and Vizcano, according to the official map.
On Friday during the day, the 56th running of the Baja Mil is slated to get underway officially. In order to prevent competitors from planning unfair strategies and to ensure that all drivers are aware of the gaps, the route is typically revealed just before the race.
The Baja 1000 is a 1,600-kilometer (1,000-mile) long Off-Road event that has been held in the Baja California peninsula since 1967. It is one of the most renowned Off-Road races, which is why it is referred to as "The mother of all races."
------ADVERTISEMENT------
------ADVERTISEMENT------
------ADVERTISEMENT------
------ADVERTISEMENT------