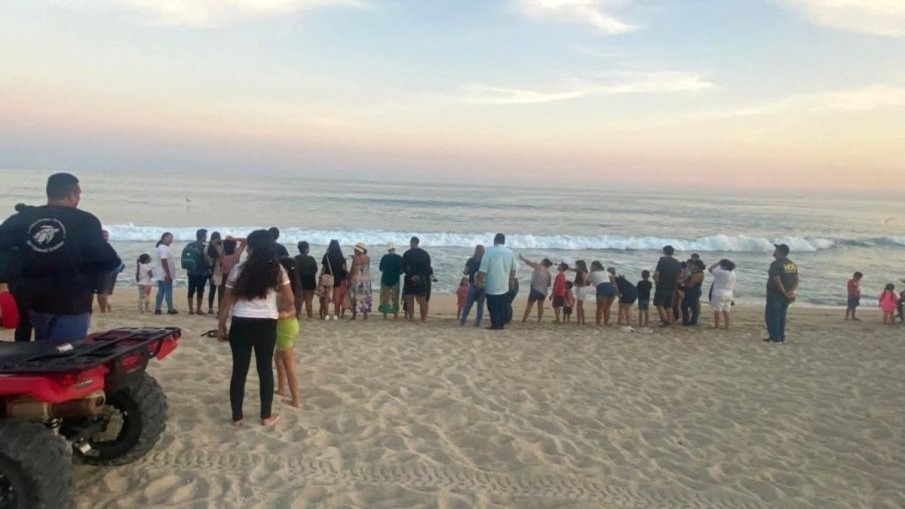 First release in Los Cabos kicks off turtle season
The first sea turtle release of the season took place at Vidanta beach in San José del Cabo, with the participation of neighbors from the Vivah Las Veredas subdelegation, including children of all ages.
The field technicians spoke with the people during the release, which is one of the sea turtle cycles to be observed, and provided them with pertinent information about the awareness needed to achieve the protection of turtles in Mexico. They also offered advice, such as not to touch them in order to preserve their sense of smell and to avoid dropping them into the water immediately because they need to be able to identify their birthplace in order to return.
A total of 1,000 hatchlings were guided to the sea during this first activity of the season, of which 120 were released with the help of nearby residents of the area and the remaining 800 with the assistance of staff from the hotel zone and the beach in front of the Estero San José del Cabo State Ecological Reserve.
------ADVERTISEMENT------
------ADVERTISEMENT------
------ADVERTISEMENT------
------ADVERTISEMENT------