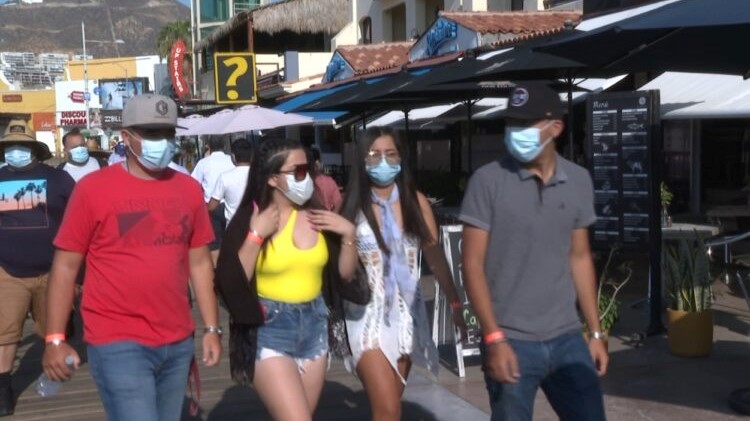 Hoteliers of Los Cabos support the mandatory use of face masks in the state
In the last two months, there has been an accelerated increase of active cases of Covid-19 in Baja California Sur, forcing the Ministry of Health (SSA) to determine once again the mandatory use of face masks in closed spaces.
Lilzi Orcí Fregoso, executive president of the Los Cabos Hotel Association, said the businessmen fully approve of the measures taken by the health authorities. She added that each tourist development understands that this type of actions is meant to prevent contagion by Covid-19 or other respiratory diseases.
Owners of hotels are aware of how crucial it is to educate staff members about the need to implement all biosecurity precautions in order to prevent an increase in Covid-19 infections.
The fact that the health authorities have merely adopted the usage of masks and will not attempt to decrease the capacity of consumption centers—a step that significantly affects tourists' vacation experiences—is positive news for tourism developments.
The State Commission for the Protection against Sanitary Risks (COEPRIS) has announced that it would carry out special operations over the Christmas holiday to make sure that restaurants, bars, hotels, and consumption centers once again adhere to the standards set by the Ministry of Health.
------ADVERTISEMENT------
------ADVERTISEMENT------
------ADVERTISEMENT------
------ADVERTISEMENT------