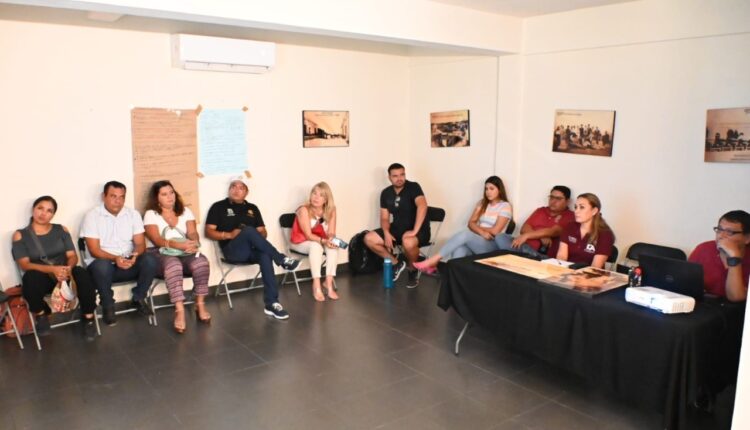 INDEM prepares for the Day of the Dead sporting and cultural celebration
The fifth Day of the Dead festival will take place on November 2 in San Jose del Cabo's "Jose Antonio Mijares" square, where traditional, recreational, and sports dances will be presented alongside a zumba class, family races of 5 and 1 kilometers, as well as the award for the best dress or costume representing the Day of the Dead. The INDEM (Institute of Culture of the municipality of Los Cabos) held the work table to review the details of the festival.
The Day of the Dead, celebrated on November 1 and 2, is one of the most significant Mexican traditions, where the living prepare to receive their dead and spend time with them. This festivity is considered since 2003 by UNESCO as a Masterpiece of the Oral and Intangible Heritage of Humanity.
The goal of the meeting convened by INDEM authorities was to review all the details required to carry out the events without a hitch and to follow up right away on any problems in order to plan the festival's activities in an efficient and timely manner.
So, on November 2, everyone can take part in this wonderful festival in the heart of San Jose del Cabo, where in addition to community living, extensive events and healthy integration will be held after a period of two years when it was impossible to carry out significant activities or integration due to general health conditions.
------ADVERTISEMENT------
------ADVERTISEMENT------
------ADVERTISEMENT------
------ADVERTISEMENT------