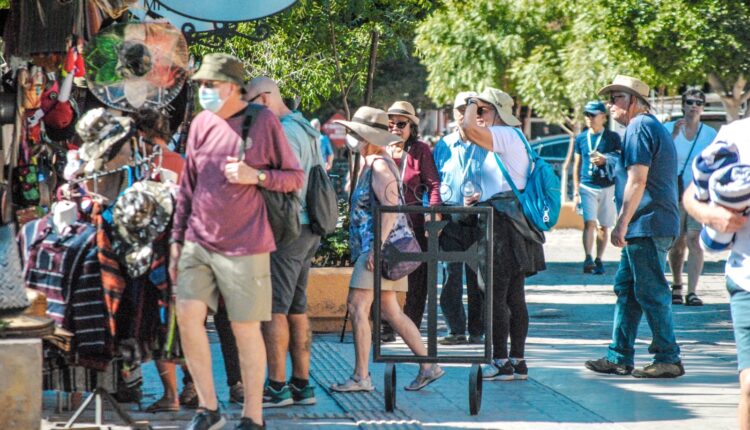 Loreto is the only Magical Town in Mexico with an international airport
Known as the capital of the Californias, the city of Loreto is the third most important tourist destination in Baja California Sur.
The cultural and historical Jesuit and Pericu history, which has left iconic landmarks like the Sierra de la Giganta, the Historic Center, and whale watching on El Carmen Island, is one of the key draws of Loreto and helps to position this municipality in the global tourism landscape.
In 2012 Loreto became part of the Magical Towns program as the first national destination to have an international airport. This air terminal has direct connections to cities such as La Paz and Tijuana, in Mexico; San Francisco, Phoenix, Los Angeles and Dallas, in the United States; and Calgary, in Canada.
6,516 people visited Loreto in 2022. The Association of Hotels and Tour Operators of Loreto reported an average occupancy of 60% in its 70 boutique hotels and vacation rental properties from January to October 2022, with 60% being foreign visitors who stayed in the various resorts provided by the destination in the northern state.
------ADVERTISEMENT------
------ADVERTISEMENT------
------ADVERTISEMENT------
------ADVERTISEMENT------