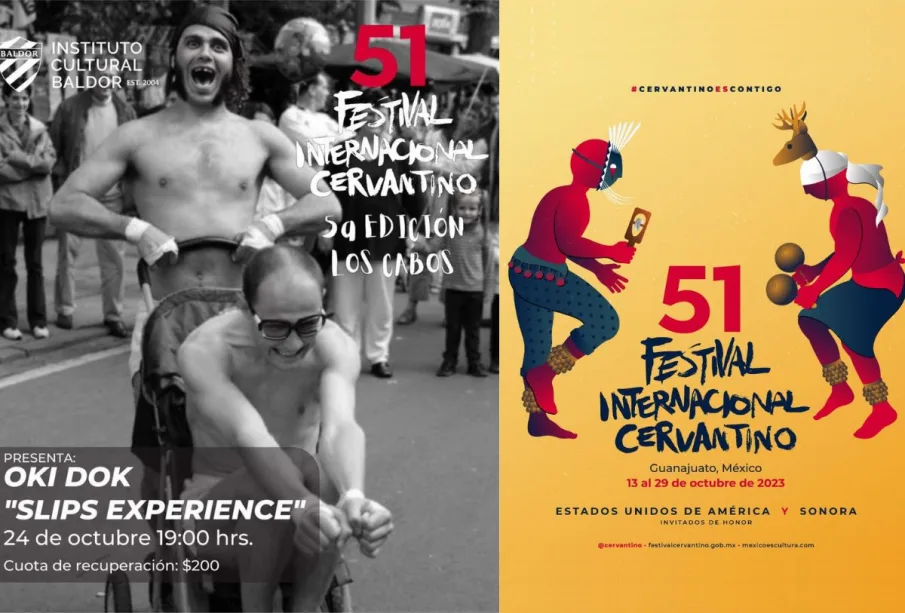 Los Cabos is a stop on the 51st International Cervantino Festival Circuit
The 51st edition of the Cervantino Festival will take place from Friday, October 13 to 29, with over 2,000 artists from 31 nations participating in performing arts, visual arts, film, and literature activities.
With special guests from Sonora and the United States, as part of the festival's "Circuito Cervantino" project, which aims to expand the festival throughout the country, including Los Cabos.
During the 17-day event, more than a hundred shows will entertain the audience, including one by the performing arts organization Oki Dok, which will present its play "Slips experience" on October 24 at 7:00 p.m. at the Baldor Cultural Institute in Cabo San Lucas. The world-renowned clown act of acrobatics, mime, and dance. Entrance fee is 200 pesos.
------ADVERTISEMENT------
------ADVERTISEMENT------
------ADVERTISEMENT------
------ADVERTISEMENT------