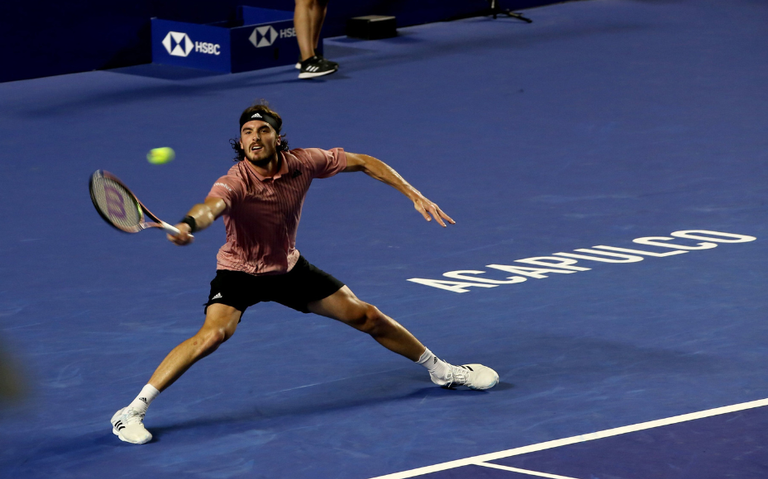 Los Cabos Tennis Open 2023 will feature six of the world's top 20 players
The 2023 Los Cabos Tennis Open, which will take place at the Cabo Sports Complex (CSC) from July 31 to August 5, will welcome six of the top 20 tennis players in the world for the first time. Stefanos Tsitsipas, a Greek, is ranked No. 5 on the list.
According to El Sudcaliforniano Geoffrey Fernandez, director of the ATP 250 tennis competition, "this year, for the first time in the history of the tournament, we are going to have six top 20 players, headed by Stefanos Tsitsipas (No. 5), Karen Khachanov (No. 11), Alex de Miaur (No. 16), Tommy Paul (No. 17), Borna Coric, and Cameron Norrie (No. 13).
He continued by saying that they are thrilled to enter the seventh edition with such a full roster and that they expect to outperform everything they accomplished the previous year in terms of media reach, sponsors, and player numbers.
In terms of economic revenue, he claimed that the region has a tendency to exceed last year's total. The statement "Last year we exceeded 130 million pesos in economic revenue" is made with the hope that this year's figure will be surpassed thanks to an increase in sponsors, supporters, and media, all of which will increase revenue.
The seventh iteration of the competition will take place at the Cabo Sports Complex (CSC) from July 31 to August 5. This is the final competition to be held during the summer. Geoffrey Fernandez announced that the tournament would take place in February the following year and invited everyone to attend. The event is family-friendly because there are activities for all ages. Please visit their website if you want to buy tickets.
------ADVERTISEMENT------
------ADVERTISEMENT------
------ADVERTISEMENT------
------ADVERTISEMENT------