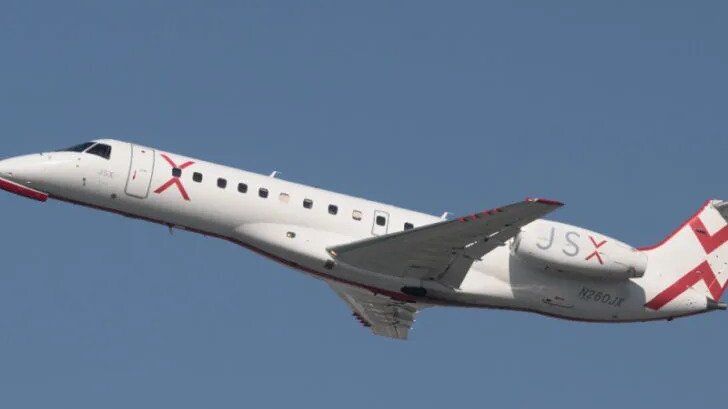 New Jet Service to Los Cabos from L.A. and Dallas to Start this Winter
This winter, the independent aircraft firm JSX will begin offering flights from Dallas and Los Angeles to Los Cabos.
The 2016 Dallas-based startup JSX calls itself the "only 5-star hop-on jet service in the world." Its aircraft give guests the opportunity to travel on compact 30-seat airplanes comparable in size to private jets but less expensive.
The new connections between LA and Dallas and Cabo San Lucas in Mexico will start in the middle of December. Beginning on December 15th, there will be three weekly flights, from Los Angeles on Thursdays, Saturdays, and Sundays.
The flights in LAX will not leave from the regular terminal gates; instead, they will operate out of Signature Flight Support at LAX, a private aviation company that only works with private jets and charter aircraft.
Flights will also depart from Dallas Love Field three times each week starting on December 16 from the company's headquarters in Dallas on Mondays, Fridays, and Saturdays.
------ADVERTISEMENT------
------ADVERTISEMENT------
------ADVERTISEMENT------
------ADVERTISEMENT------