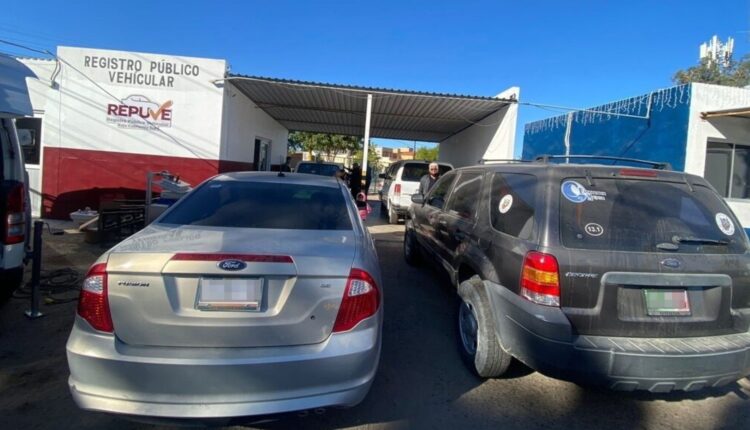 Regularization of foreign vehicles extended 3 months
The Public Vehicle Registry (Repuve) confirmed that the decree for the regularization of vehicles of foreign origin was extended until March 31, 2023, with a modification. As a result, starting this Monday, January 2, 2017, model vehicles whose vehicle series begins with the numbers 1 to 5 may be regularized.
Lita Arango Garcia, the director of Repuve in Baja California Sur, invited owners of vehicles with model years 2017 or earlier to make an appointment or visit the open modules in the state municipalities.
The vehicles that need to be regularized must have been registered before October 19, 2021; if a citizen made an appointment in 2022 but was unable to finish it because their vehicle was a 2017 model, they must make a new appointment on the platform or visit the established modules in order to take advantage of the decree's extension.
This process' second stage ended 2022 with the registration of 25,384 regularized vehicles, exceeding the expected number.
------ADVERTISEMENT------
------ADVERTISEMENT------
------ADVERTISEMENT------
------ADVERTISEMENT------