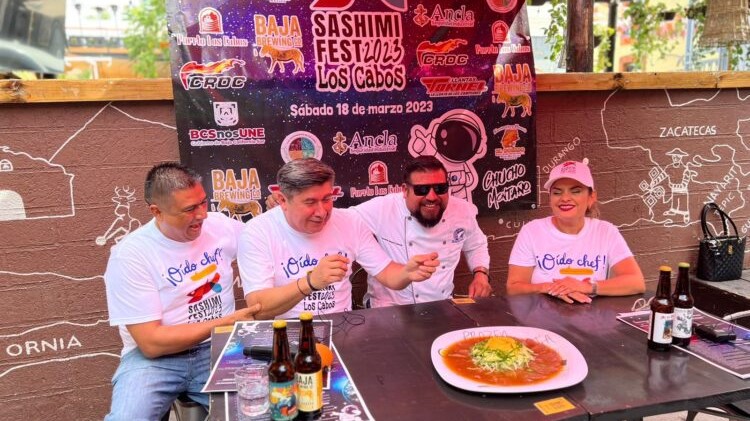 The Los Cabos Sashimi Fest 6th Edition announced
The Marina of Puerto Los Cabos will host the sixth Sashimi Fest on March 18, 2023, and all sashii experts from Baja California Sur are invited to participate with their best dishes.
This competition is open to all cooks, whether they are pros, amateurs, or students. The categories are youngsters (from the age of 14); students (from schools with gastronomy areas), who may form a team of six young people supervised by a teacher; gourmet (for meals that are more sophisticated); and regional (where sashimi must be prepared with native ingredients).
The prize money totals 80,000 pesos this year. Registration will be received up to this coming Friday, March 10, 2023,. Additionally, a prize will be given out by the general public and rated by the attendees.
Last but not least, the event's organizers announced that admission would cost 500 pesos. In exchange, you will gain access to a show featuring music from more than seven different genres, sample more than 50 different types of sashimi, and partake in wine, craft beer, mezcal, and tequila tastings as well as a free beer.
------ADVERTISEMENT------
------ADVERTISEMENT------
------ADVERTISEMENT------
------ADVERTISEMENT------