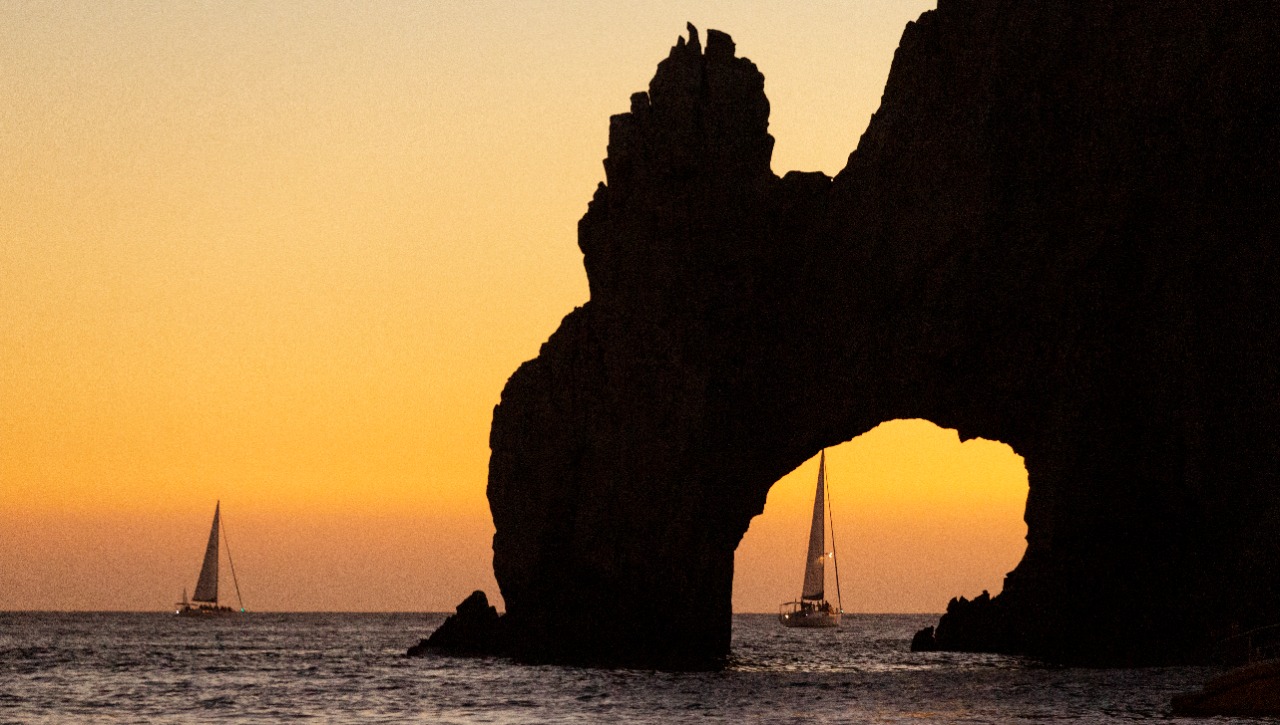 A Comprehensive Guide to Touring the Arch of Cabo San Lucas
A visit to the Arch of Cabo San Lucas is a must for any traveler seeking breathtaking natural beauty and adventure. Located on the southern tip of the Baja California Peninsula, this iconic landmark offers stunning views and an opportunity to explore the captivating marine life of the region. Whether you're on a tight budget or looking for a luxurious experience, there are several options available to suit your preferences. In this guide, we'll delve into the cost of different tours, providing you with valuable information to plan your excursion.
Affordable Boat Rides
For budget-conscious travelers, there are several affordable options to explore the Arch of Cabo San Lucas. One popular choice is a glass boat ride, which costs approximately 120 pesos per person. These boats offer a simple yet enjoyable experience, taking you on a 30 to 40-minute tour around the bay. Please note that these boats are usually located on the dolphinarium side and require an additional fee to the API for dock usage.

Enhanced Boat Experiences
If you prefer a more comfortable and exclusive journey, consider booking a private yacht tour. Some providers in the marina offer private yachts for groups of up to 10 people. These luxurious vessels typically come with a price tag of around $2,200, accommodating eight guests. By opting for this option, you'll have the opportunity to enjoy personalized service and explore the Arch of Cabo San Lucas in style.
Party Boats and Special Tours
For those seeking an exciting and social atmosphere, party boats are a fantastic choice. These boats often host snorkeling or sunset tours, as well as whale watching excursions during the appropriate season. Prices for party boats can vary, with options ranging from approximately $450 per person for a two-hour tour of the bay, including a buffet dinner and domestic open bar. Alternatively, some pleasure boats offer a four to five-course dinner experience for around $120 extra per person.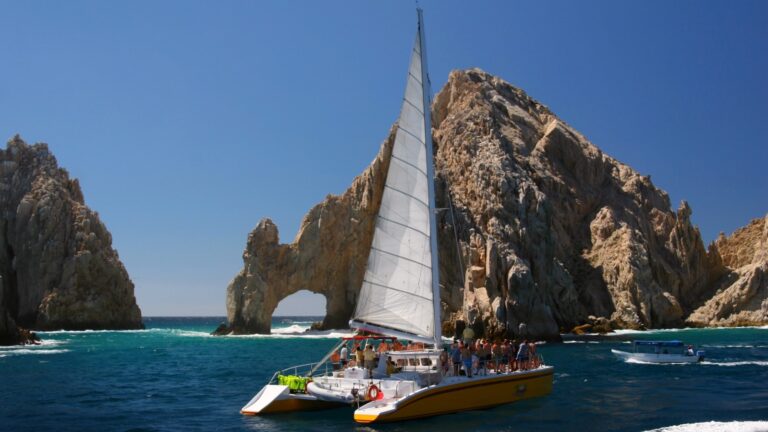 Luxury Yacht Rental
If you're looking to indulge in a truly lavish experience, renting a private luxury yacht is the way to go. One notable example is the Northem Dream, owned by Canadian magnate Barry Stewart. Although prices may vary, as of last year, the rental cost for this yacht was $5,500, with accommodations for eight guests. Renting a luxury yacht allows you to explore the Arch of Cabo San Lucas at your own pace, with the added benefit of luxurious amenities and private cabins.
Regardless of the tour option you choose, you can expect to witness breathtaking natural wonders during your journey. Highlights of the tour typically include Neptune's stone, also known as the inverted Baja, the sea lion colony, and the picturesque beaches of Love and Divorce. Of course, the main attraction is the iconic Arch of Cabo San Lucas itself, along with various other rocky formations within the bay.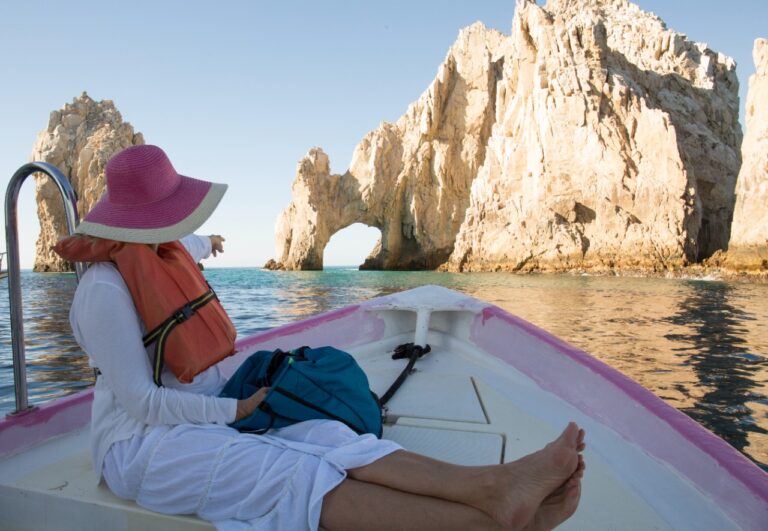 When planning your visit, keep in mind that prices can vary depending on the type of boat and the level of service provided. To secure the best deals and ensure availability, it is recommended to book your tour in advance, especially during peak travel seasons.
Embark on an unforgettable adventure to the Arch of Cabo San Lucas and immerse yourself in the beauty of this stunning natural wonder. Whether you opt for a budget-friendly boat ride or a luxurious yacht excursion, this experience will leave you with lifelong memories of your time in Cabo San Lucas.
------ADVERTISEMENT------
------ADVERTISEMENT------
------ADVERTISEMENT------
------ADVERTISEMENT------