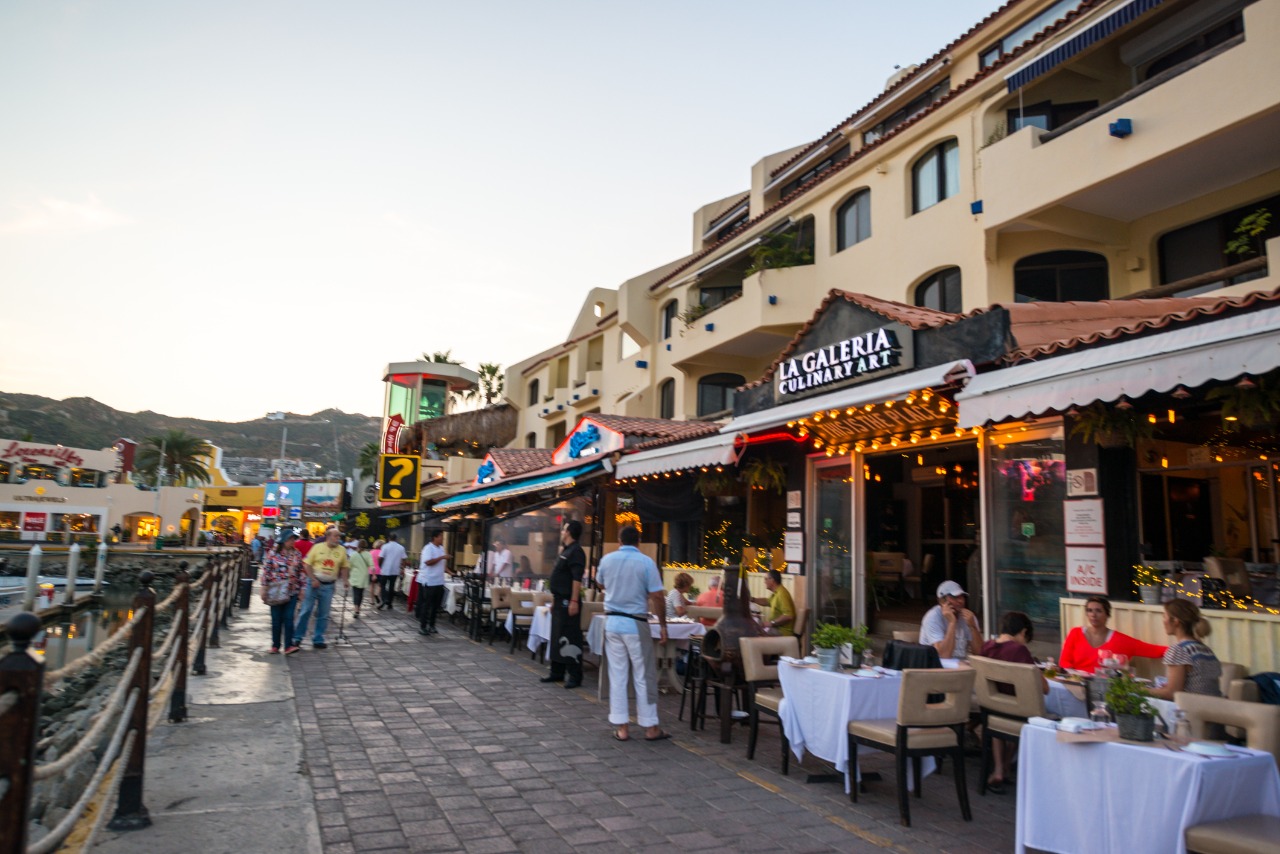 Experience Los Cabos like a Local
With its appeal to international travelers, Los Cabos has become a world-class destination. While there are a lot of modern amenities, the local culture is still authentically Mexican. Part of what can make your vacation experience unforgettable is getting off the beaten path and immersing yourself in the local culture. Don't just go for the top few activities in a Los Cabos travel guide. Rather, seek out more unique options for where to shop and what to do. To experience the city like a local, these are the best things to do in Los Cabos.
Dine at Flora Farms
Flora Farms is one of the most uniquely local options for where to eat in Los Cabos. The dishes at this farm-to-table restaurant are inspired by the seasonal produce on the farm and the bold flavors of traditional Mexican cuisine. It is definitely a high-end dining experience. However, this Los Cabos restaurant serves truly local cuisine, combining tradition and innovation. Beyond dining, there is a variety of options for what to do on the farm. The farm tours, painting classes, and sunset yoga sessions are just a few of the best things to do in Los Cabos at Flora Farms.
Santiago Waterfall Hike
Hiking is always a popular activity for locals. It will take you off the beaten path and into the heart of nature. Thirty minutes north of the airport, the village of Santiago feels like a step back into a time when life moved a little more slowly. As you hike down the dirt road, you'll wind your way past farms. Natural hot springs and an eco-ranch are on the way to reach the waterfall. Before returning to Los Cabos, there's a few local options for where to eat in Santiago. They all serve traditional, homemade Mexican food.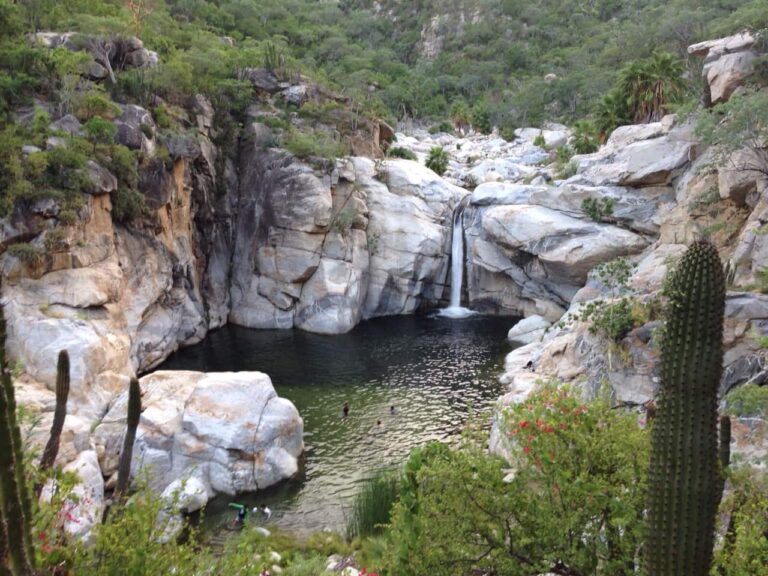 Stay on Medano Beach
In Los Cabos, there is plenty of options for where to stay, from secluded private villas to budget-friendly hostels. For a vacation experience in the city, stay on one of the best beaches in Los Cabos: Medano Beach. Here, you will find plenty of all-inclusive options and family-friendly resorts. They feature the best variety of on-site options for where to eat on vacation. If you want to save money on accommodations, the best tips from a Los Cabos travel guide are to vacation in the summer. Then is when tourism is lower and to shop for sales during the holiday season.
You may also like: Enjoy Mexico Hidden Beaches
Shop in the Markets
Los Cabos has expensive shopping malls with international brands. However, the markets are best for where to shop like a local. Wandering around the Plaza Artesanos is a mesmerizing experience. With over 75 vendors, you will find tote bags, ceramics, artwork, and all sorts of souvenirs. And the local prices are very reasonable. Between November and May, there's also an organic farmers' market in San Jose del Cabo filled with local produce and handmade goods.
Snorkel at Chileno Beach
Exploring the ocean will be the highlight of your vacation experience. Snorkeling at Chileno Beach is one of the best things to do in Los Cabos. If you have your own snorkel, spend your day relaxing on the beach and swimming in the waves. Also, there are also several tours that sail from the marina to Chileno. With its calm waters, it is one of the best beaches for all sorts of water sports.
Indulge in Authentic Mexican Cuisine
If you know where to shop for local produce, you can whip up some tacos in your resort suite's kitchen, but part of the fun of vacationing in Mexico is discovering local restaurants and bars. The all-inclusive resorts are popular options for where to stay because they have some of the best dining experiences. When you're at a Los Cabos restaurant, you'll probably see familiar dishes, like enchiladas and quesadillas, on the menu, but don't hesitate to try new ones, like sopes and mole. You can follow a travel guide to Los Cabos Mexico to taco stands, or you can sign up for a food tour to discover where the locals eat.
In Los Cabos, there's so many options for where to stay and what to do, and the more you get out and explore, the more you'll feel at home like a local. Thus, you will discover your own favorite restaurant and encounter the wild beauty of the Baja Peninsula.
------ADVERTISEMENT------
------ADVERTISEMENT------
------ADVERTISEMENT------
------ADVERTISEMENT------