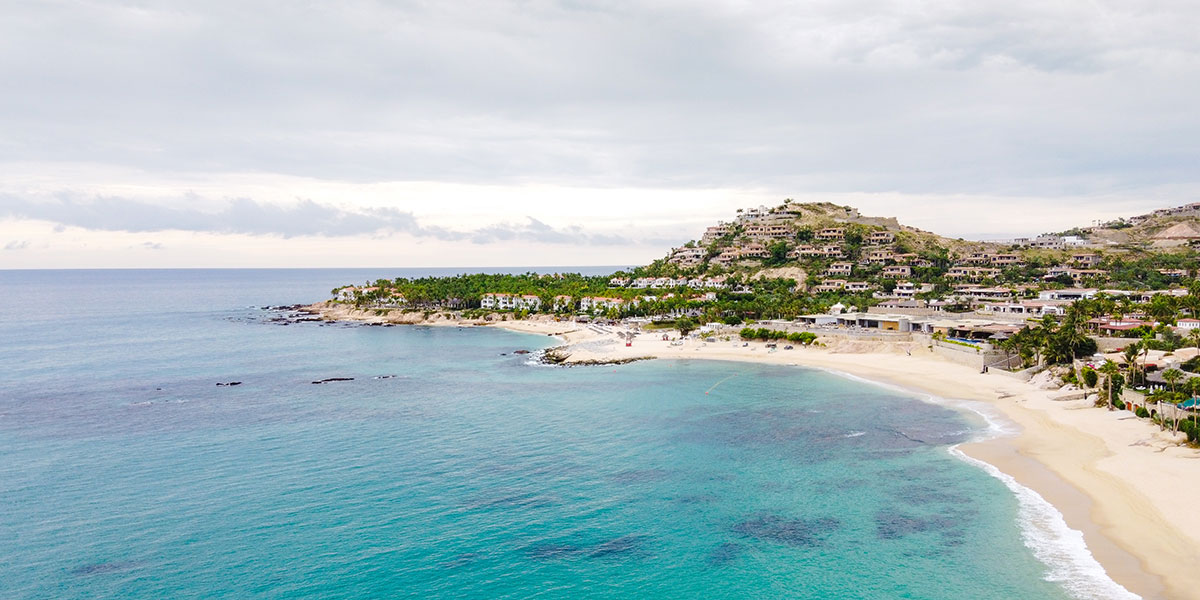 Palmilla Beach: a top swimmable beach in Cabo
Palmilla Beach Cabo is a stunning Blue Flag beach where you can escape the crowds and go swimming in the water. You can unwind here with a nice book and a tranquil palapa, or you can stroll down the beach before diving into the swimmable seas of Palmilla Beach.
Cabo San Lucas is known for its lush beaches that seem like the picture of heaven. When you stay at one of the city's upscale resorts, you will wake up in a suite with a view of the sandy coastlines. You won't want to spend your entire holiday in one location, though, as there are so many beaches in the region to discover.
Why go to Palmilla Beach Cabo?
Escape to the San Jose del Cabo beaches for a peaceful day as the city begins to become overrun with tourists. Palmilla Beach is a broad, open expanse of sand with scattered open palapas. The sea is calm and a dazzling blue because of the beach's crescent shape. One of Cabo's top swimming beaches, it serves as both the starting and finishing point of the annual Ironman Triathlon. Additionally, it has received the Blue Flag beach designation, which is given to beaches with educational initiatives, pristine sanitation, and easy public access. Plan your route to Palmilla Beach for a peaceful day of lounging beneath a palapa and swimming in picture-perfect seas.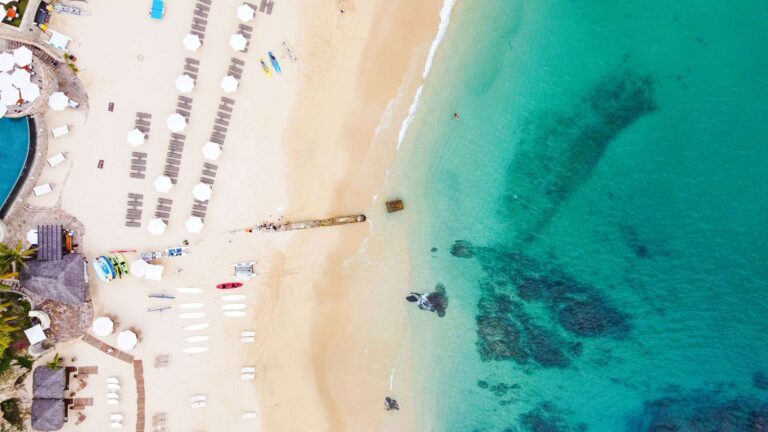 Are all beaches in Cabo swimmable?
There are several breathtaking swimmable beaches in Cabo, however it's important to be aware that some of them are unsafe because of strong currents and waves. The Pacific Ocean and the Sea of Cortez converge near Cabo San Lucas at the tip of the Baja Peninsula, resulting in these choppy waves. One of the most popular beaches in San Jose del Cabo is Palmilla Beach, which is known for its swimmable waters.
Where is Palmilla Beach?
Palmilla Beach sits between the Cabo San Lucas and San Jose del Cabo beaches, on a calm section of the coast. Because of its isolation from the city, the beach enjoys a tranquil atmosphere. Due to the lack of beach vendors, you should pack your own food and beverages for the day. Even though it is surrounded by opulent homes and exclusive resorts, residents still frequent this location because it is great for fishing. Many tourists also like joining local fisherman in this area.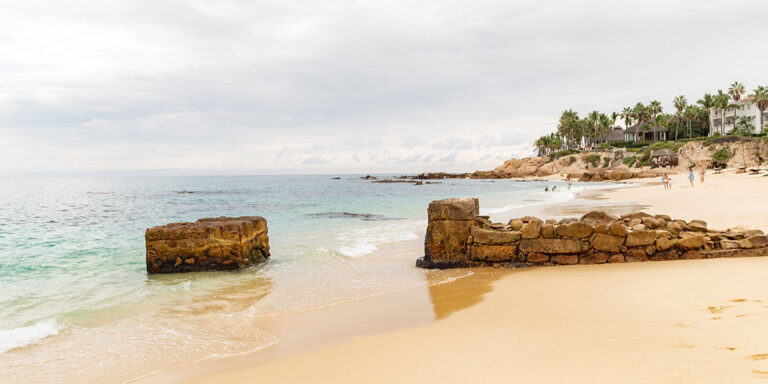 How to get to Palmilla Beach?
You can see that Palmilla Beach is located very near the main highway when you look at a map of the area. The easiest ways to get to Palmilla Beach, however, are by taking a cab or driving yourself because there is a residential neighborhood between the highway and the beach. There is also lots of signs pointing you in the right direction for the public access point.
The swimmable seas of Palmilla Beach are hopelessly alluring once you arrive at this Blue Flag beach, and you'll want to spend the entire day floating and splashing around in the sea. You'll find all the peace and quiet you need to fully unwind here, away from other travelers' throngs and crowded locations. Spending the day at Palmilla Beach Cabo will turn your holiday into a true escape to paradise, even though you'll need a car to get there.
------ADVERTISEMENT------
------ADVERTISEMENT------
------ADVERTISEMENT------
------ADVERTISEMENT------