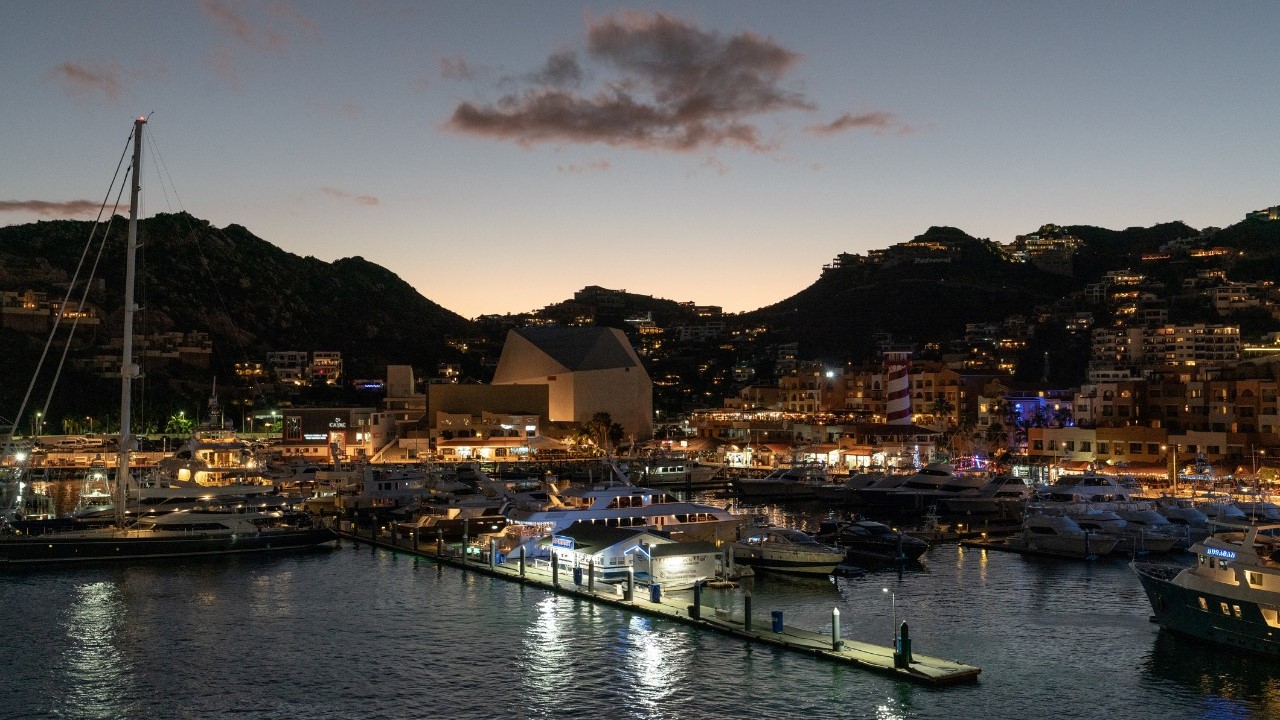 Sailing Cabo San Lucas at Sunset
The sailing trips in Cabo San Lucas are the pinnacle in luxury. There is nothing more romantic than sailing over the ocean as golden shades of blue light up the sky at dusk. A Cabo San Lucas cruise provides you the chance to kick back and relax while taking in the best vistas the city has to offer, whether you charter a private yacht or reserve a space on a tour. No matter what you are looking for, you will discover the ideal option for your evening aboard any of the sunset cruises Cabo San Lucas provides. Experience sailing Cabo San Lucas at sunset for a leisurely evening with friends or a special date with your significant other.
Cabo San Lucas Sunset Cruise
There are numerous possibilities for Cabo sunset cruises, from a secluded, private sailboat to a raucous boat with a show. Some of the most breathtaking and romantic activities in Cabo San Lucas are these sailing excursions.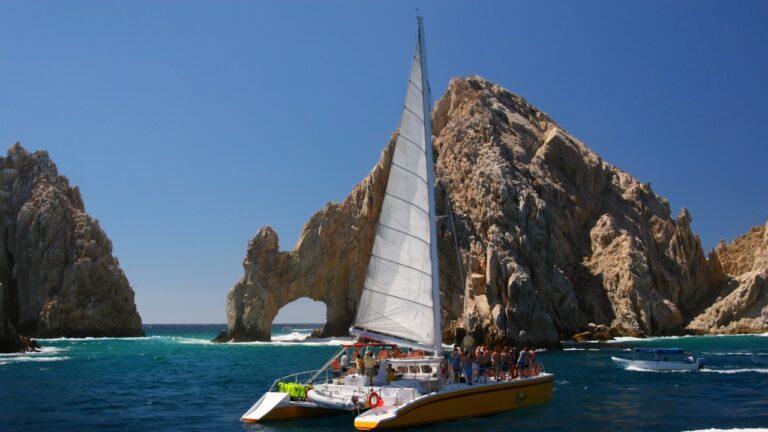 Cabo Adventures: Reserve a space on the Luxury Sunset Sailing trip with Cabo Adventures for a relaxed Cabo sunset cruise. The maximum number of passengers on these sailing excursions is 16, so there will be plenty of room to spread out and take it all in. Gourmet hors d'oeuvres will be served to you as you sip on a drink from the open bar.
Cabo Sailing: Chartering a private yacht is one of the most romantic vacation experiences you can have, whether you're going with the whole family, a bunch of friends, or even just your significant other. There will be plenty of room for you to unwind, and their staff and team of captains will treat you like royalty. You should cruise by Land's End and the famous Cabo Arch, two of the most well-known Cabo San Lucas tourist attractions, although they can take you wherever you wish.
Cabo Rey: Board the Cabo Rey, a sizable boat with a private dining room and a sophisticated viewing deck, for a more distinctive Cabo sunset tour. A laid-back atmosphere will be provided by the live band and DJ on board, and some of their excursions feature performances of Argentinian and Mexican dances. In contrast to other trips, these sunset cruises in Cabo San Lucas feature multi-course dinners that include fresh lobster, stuffed chicken with pistachio sauce, sea bass in white wine sauce, and more.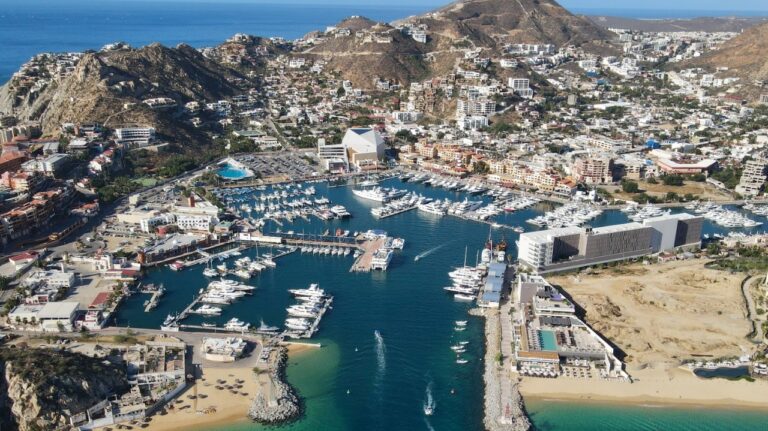 The Cabo Arch and Land's End
When sailing from Cabo San Lucas, you will reach the ocean where the Baja Peninsula ends and the land joins the sea. At the end of the peninsula, a rough rock formation that has been battered by wind and waves emerges out of the water. This location is known as Land's End. There are a number of Cabo San Lucas tourist attractions nearby. Underwater, Neptune's Finger is a great place for scuba diving with tropical fish. It is a tall, narrow rock that rises on its own above the water. Since the Cabo Arch is difficult to see from the ground, your Cabo San Lucas cruise will provide you the opportunity to take pictures of it.
The most romantic occasions involve getting out of your routine and being surrounded by beautiful scenery. Nothing is more serene and picturesque than taking to the ocean among the Cabo San Lucas date night activities. Sailing Cabo San Lucas will spark romance and highlight the beauty of the city as the sun sets into the ocean.
------ADVERTISEMENT------
------ADVERTISEMENT------
------ADVERTISEMENT------
------ADVERTISEMENT------