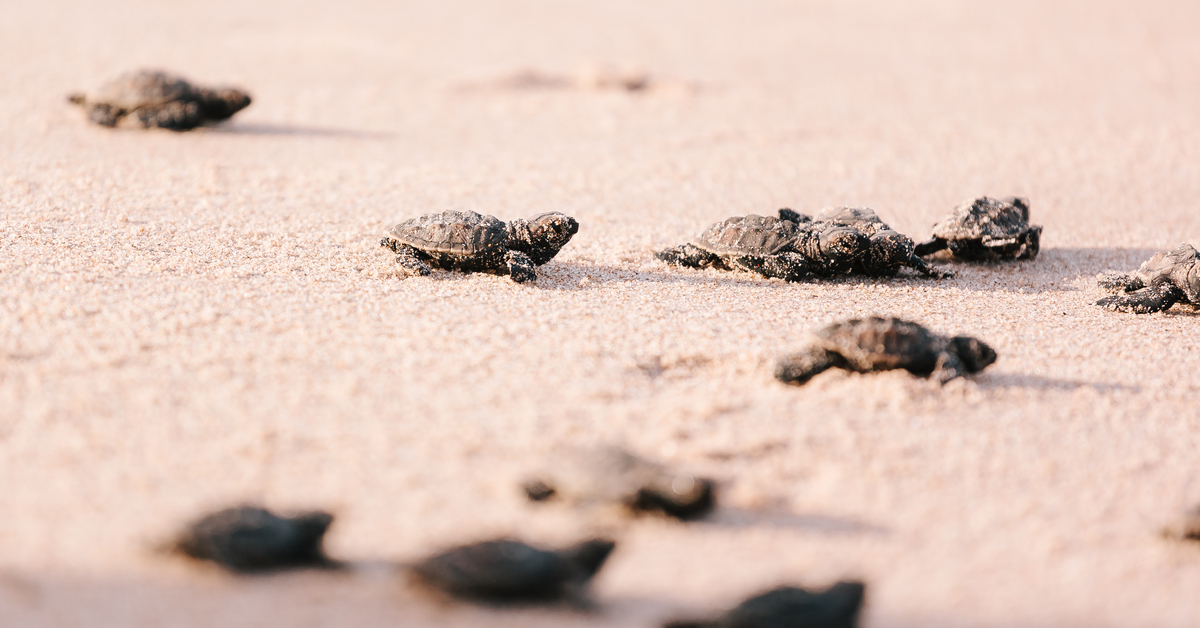 Sea Turtle Release in Baja California Sur: Unlock the Magic
Each year, the enchanting region of Baja California Sur welcomes a spectacular event – the sea turtle release season. For travelers seeking a unique and eco-conscious experience, the picturesque Magical Town of Todos Santos offers an extraordinary opportunity to immerse yourself in the world of these magnificent creatures.
Turtle Release: A Timeless Ritual on La Máquina Beach
Imagine standing witness to a centuries-old natural ritual as sea turtles come ashore to nest on the pristine La Máquina Beach. This awe-inspiring spectacle is orchestrated by the dedicated team at the Turtle Group of Todos Santos, a non-profit organization committed to preserving these gentle giants and their fragile coastal ecosystem.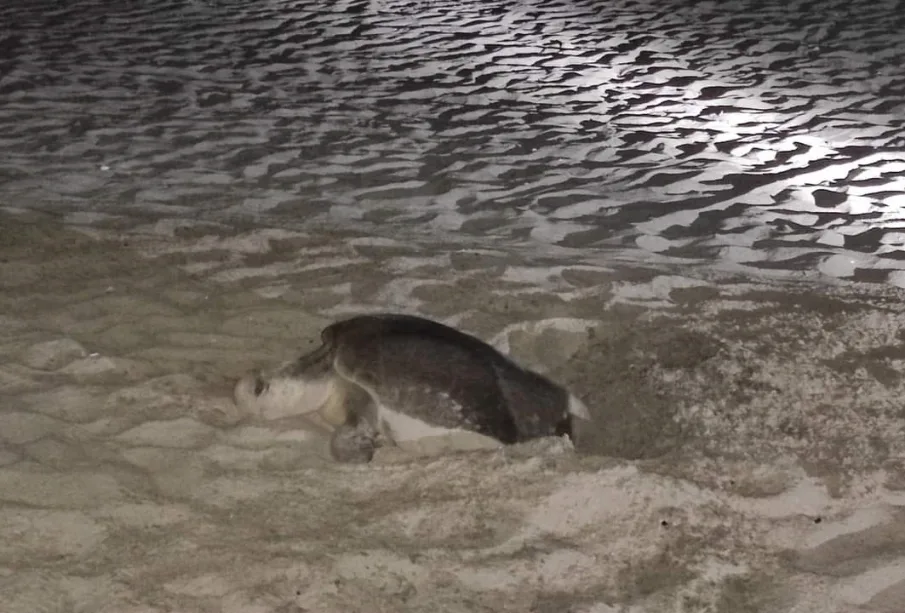 Enedino Castillo, the president of this remarkable organization, shared his enthusiasm for the ongoing season.
It's been an incredible start since July 1st. We've carefully incubated 250 nests here in our sanctuary, and we've already released approximately 20 hatchlings. We are just embarking on this incredible journey. During hurricane season, our presence in the Federal Maritime Terrestrial Zone is restricted for safety reasons, but once the weather clears, we resume our mission.
In the evenings, a captivating ritual unfolds as Enedino Castillo and his team carry out the baby turtle release back into their oceanic home. Visitors are invited to join these releases and gain valuable insights into the conservation efforts undertaken by the Turtle Group.
Preserving a Precious Heritage
Yet, the significance of this conservation endeavor often goes unnoticed by many. The rapid growth of tourism infrastructure, while bringing economic benefits, poses a potential threat to the delicate balance of the ecosystem. Enedino Castillo emphasized the importance of spreading awareness about the need to protect these marine species.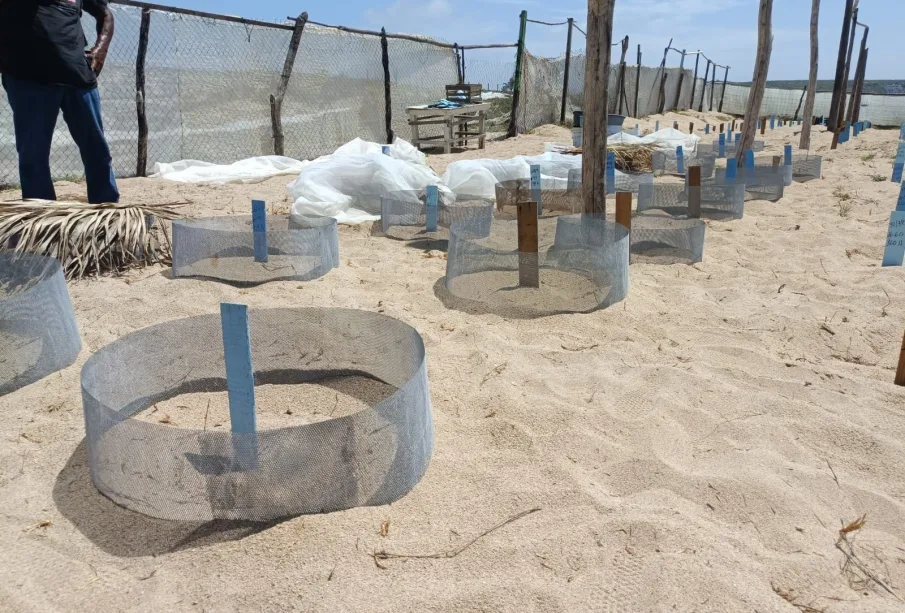 Without a doubt, future developments could adversely affect our cause. Continued construction, especially in dune areas, poses a threat. First, because dunes are protected, and second, because any construction must adhere to regulatory permits and ensure that artificial lighting does not disturb the nesting sea turtles,
Another pressing concern is the presence of unrestrained dogs on the beach during nesting season, a hazard that Enedino Castillo and his team have reported to local authorities.
Sea turtles, especially the olive ridley species that primarily nest during this time, have been negatively impacted by dogs and other animals roaming the beach. I've personally witnessed heartbreaking scenes of dogs attacking nesting turtles at night.
Nature's Challenges and Solutions
While nature's elements often present challenges, Enedino Castillo and his team are committed to protecting the fragile nests. Rainfall during nesting season can necessitate extra care, and wave conditions significantly influence the turtles' nesting behavior.
The waves play a vital role, especially with the presence of 'scarps,' natural wave barriers. These scarps restrict access to the beach for nesting turtles. They tend to seek lower, more accessible areas. This is where our team steps in, collecting eggs and relocating them to safer ground, ensuring these precious nests have the best chance of survival.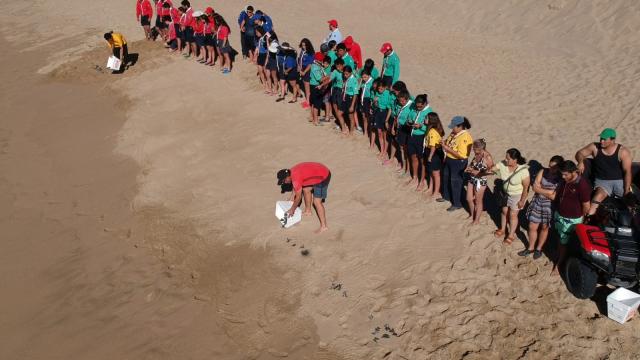 Joining the Conservation Journey through turtle release
Enedino Castillo generously shared insights into the meticulous process of preserving sea turtle nests, which is the heart of the Turtle Group's mission.
Each nest is meticulously documented, following regulation 182 from the General Directorate of Wildlife. Wooden planks represent individual nests, with labels detailing the collection date, nest number, and egg count. After finding a nest on the beach, we carefully pack it in a cloth bag, label it, and transport it to our sanctuary. There, we dig holes, gently shape them, and deposit the eggs. The entire process is carried out with the utmost care and precision.
For Enedino Castillo and his team, this mission is more than a duty; it's a passion. They encourage travelers and the local community to join them in the evenings to witness and participate in these liberations, making a meaningful contribution to the preservation of these magnificent creatures.
Discover the magic of sea turtle release in Baja California Sur and be part of this remarkable conservation journey. Immerse yourself in the awe-inspiring world of these ancient mariners and create lasting memories while supporting their vital conservation efforts.
With reporting by Sofía Apodaca for Tribuna de México.
------ADVERTISEMENT------
------ADVERTISEMENT------
------ADVERTISEMENT------
------ADVERTISEMENT------