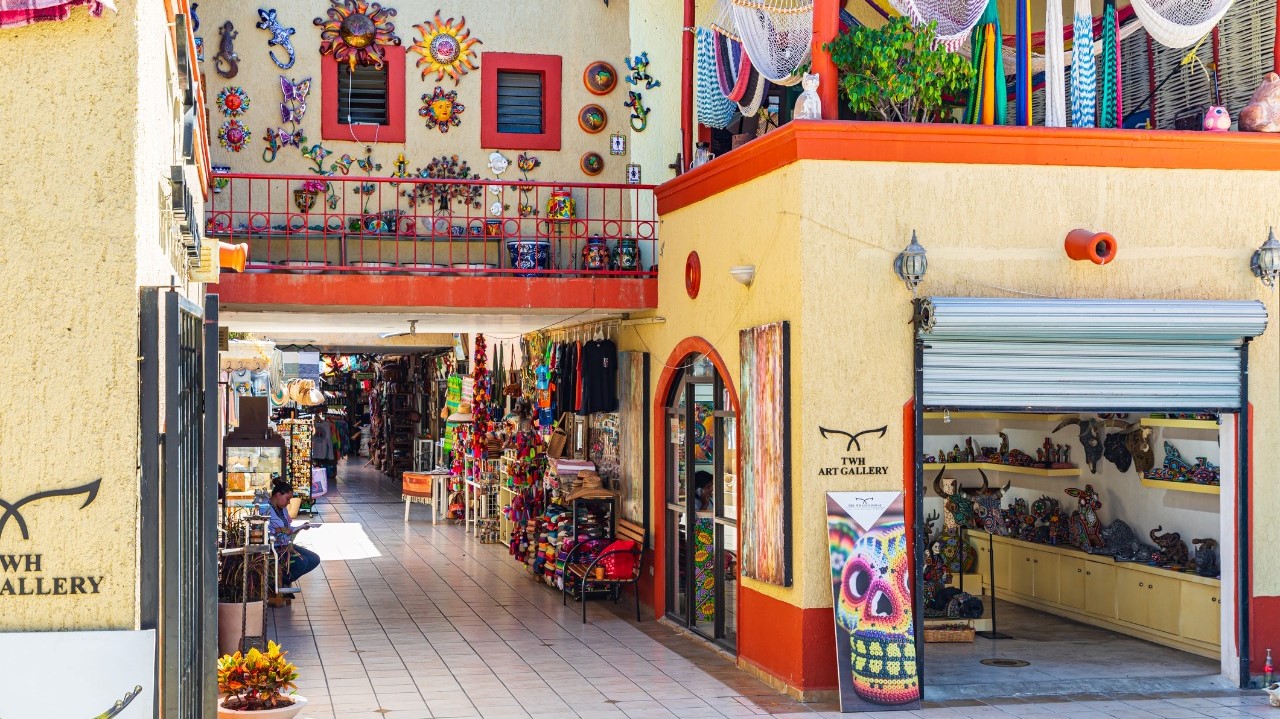 What to do in Todos Santos, Mexico
Since Todos Santos is a small hamlet up the coast from Cabo San Lucas, many tourists visit it for a day excursion. Travelers have the opportunity to slow down and enjoy Mexican small-town life thanks to its peaceful streets and classic style, which evoke memories of days gone by. Todos Santos is a must-see even though there are many tourist attractions and little communities to explore close to Cabo San Lucas.
Hiking to Punta Lobos
Todos Santos, Mexico, was among the most picturesque places on earth even before it was recognized as a city. To be surrounded by the desert vistas, ocean views, and mountain scenery that have long mesmerized travelers, climb Punta Lobos.
All of this opens up in front of you after a 3 kilometre hike along the rocky shore. One of the more adventurous things to do in Todos Santos is to continue the hike to San Pedro, also known as Las Palmas Beach. You'll not only come across one of the remote Todos Santos beaches, but you might also see the remains of an ancient fishermen's shrine, one of the less famous tourist attractions along the coast.
Visiting Downtown Todos Santos
Escape to the smaller communities surrounding Cabo San Lucas to enjoy quietly strolling cobblestone streets away from the throng as the more well-known beach spots in Mexico have developed into bustling cities. One of the best tourist destinations for this is Todos Santos, especially since it was recognized by the government as a Pueblo Mágico, or Magical Town, a designation awarded to tiny towns that uphold Mexican history, culture, and ecology.
When sugar cane cultivation played a role in the town's development in the 1800s, the cobblestone streets of downtown Todos Santos were first paved. Visit the neighborhood church Misión Nuestra Seora del Pilar de Todos Santos, erected in 1733, and shop for treasures in stores like Nomad Chic and Etnica, two well-liked activities in Todos Santos. Grab a cone of locally made ice cream if the midday sun starts to become warm.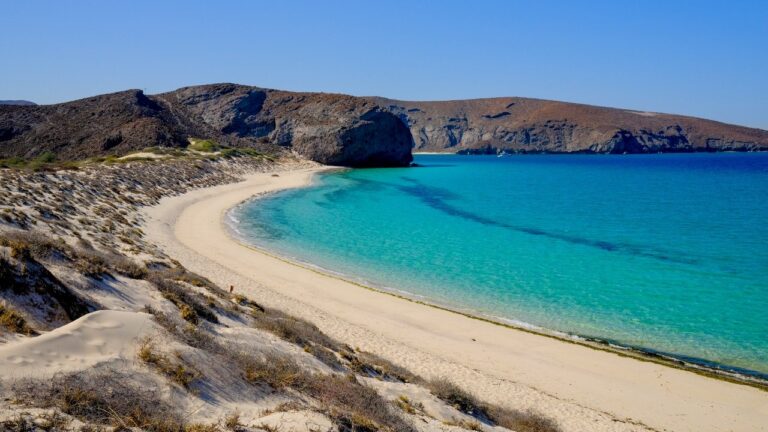 Swimming at Todos Santos beaches
Todos Santos, like the majority of the communities in Baja California Sur, is renowned for its tropical beaches. You can unwind on the warm sands of nearby Todos Santos beaches or take a seat with an icy margarita. Restaurants also serve freshly caught fish that is sizzling on the grill. Travelers who care about the environment concur that releasing newborn sea turtles is one of the most memorable things to do in Todos Santos. Surfing at Playa San Pedrito is a fun way to spend the day at the beach.
Hotel California
Local lore claims that the renowned song by The Eagles was inspired by the Hotel California in Todos Santos, Mexico. Despite the possibility that this is untrue, it remains one of the most visited destinations along the coast. At the hotel's restaurant, La Coronela, you may enjoy a meal and a beverage outside on the terrace. It is a well-liked location for small-town nightlife in downtown Todos Santos on the weekends when live musicians arrive to play.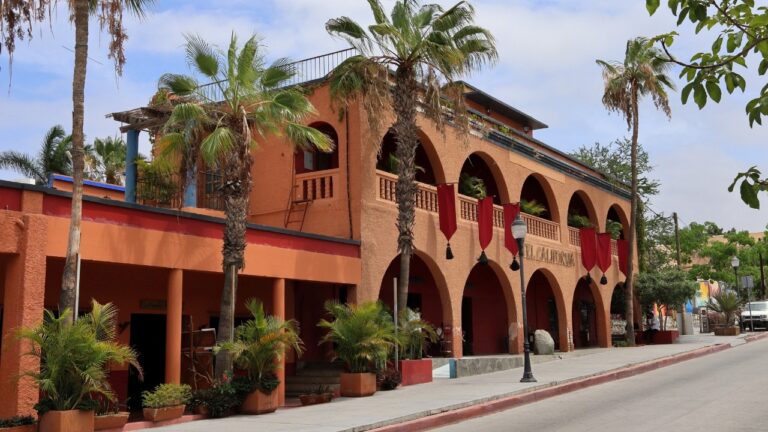 Restaurants in Todos Santos
You can get traditional Mexican food prepared using recipes that have been handed down through the years in small settlements close to Cabo San Lucas. You won't be dissatisfied if you choose to travel down a dusty road to Hierbabuena for dinner. Each meal is made with fresh ingredients from their kitchen garden and is bursting with Mexican flavors. The Italian owner and chef of Cafe Santa Fe, one of the greatest restaurants in the area, is known for making superb pasta dishes and grilling fresh fish and lobster. La Garra is another traditional favorite; it offers everything from chiles rellenos to scallop sashimi, and with live entertainment and sports on television, it's always a fantastic time.
Visit Todos Santos on your Cabo trip for something different and learn about another aspect of Mexico's allure.
------ADVERTISEMENT------
------ADVERTISEMENT------
------ADVERTISEMENT------
------ADVERTISEMENT------