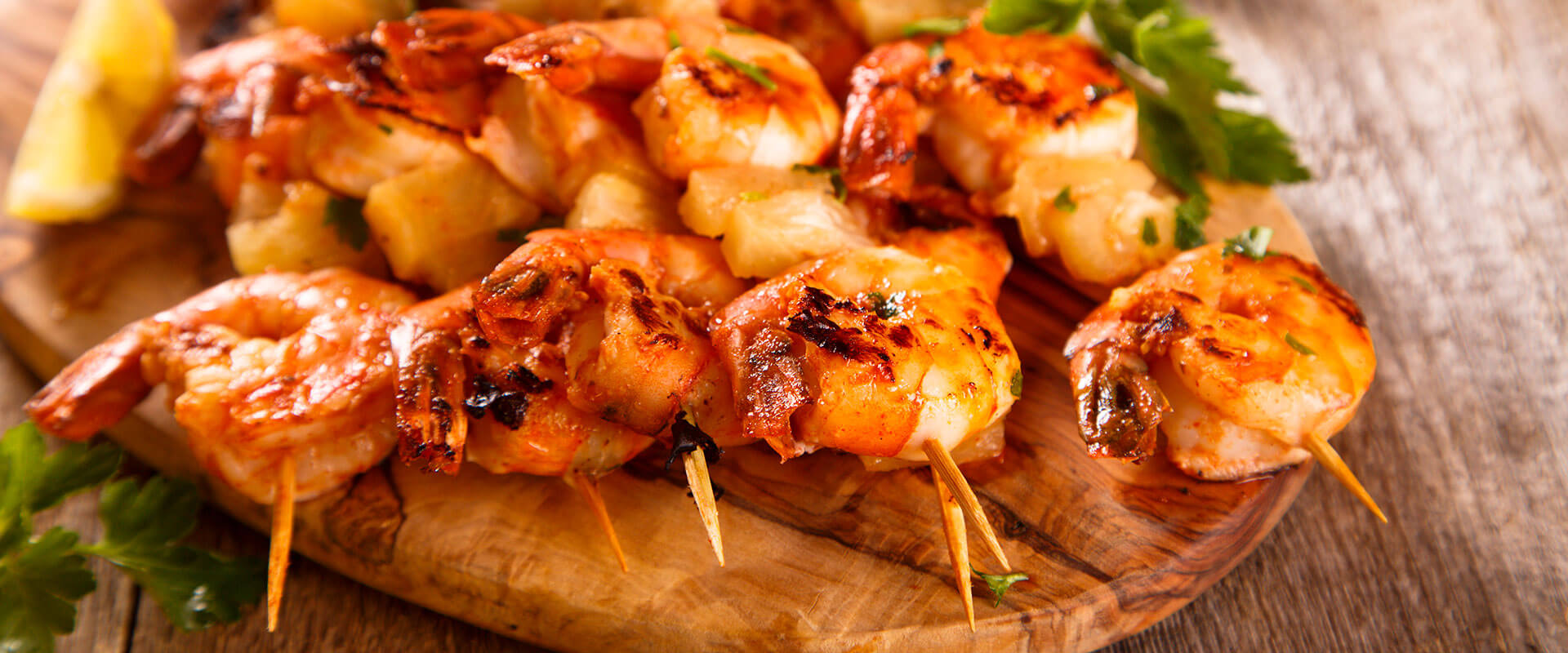 Are pregnant shrimp really pregnant?
One of the delicacies you can find in the coast of the Riviera Nayarit and Puerto Vallarta, are undoubtedly the colloquially called "pregnant shrimp or fish". Without a doubt, when you try them they will become your favorite dish.
Spicy fish meat, soaked in a lot of lime and cooked on the coals, that's the name of the "pregnant" fish. The vendors of this delicacy of the popular gastronomy stroll along the beaches offering this feast to tourists. It is almost de rigueur that everyone asks the reason for such a peculiar name.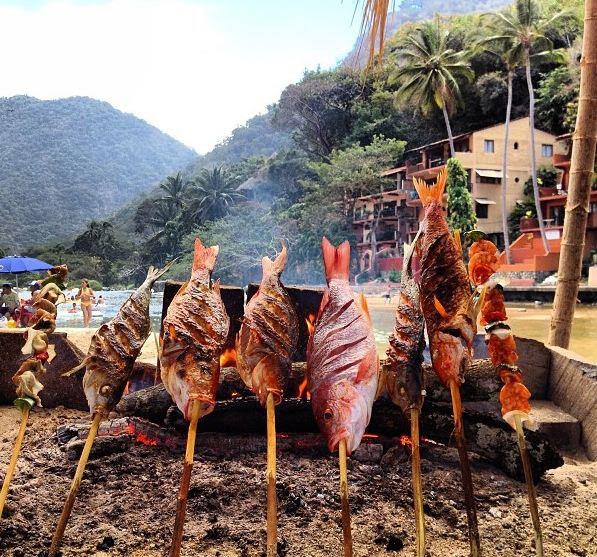 They are called "pescados embarazados", because they are fish pierced by a rod. They are also roasted, hence the name en- vara- asados. It is not known with certainty who started to prepare them. However, it is very clear is that it is a delicacy that has become an icon of these beaches.
Not only fish is made with this method. Shrimp is also used, which make the perfect match when accompanied with a cold beer. On the beaches of the Riviera Nayarit, dozens of fishermen put grills on the sand to grill the fish fresh from the sea, around this barbecue there is music and fun.
If you can't go to Puerto Vallarta or the Riviera Nayarit, prepare your "pregnant shrimp or fish" yourself. To make the sauce and varnish our seafood you only need to make a mixture of guajillo chili, garlic, matequilla and axiote. After adding the sauce, put them on sticks over the coals for at least 5 minutes.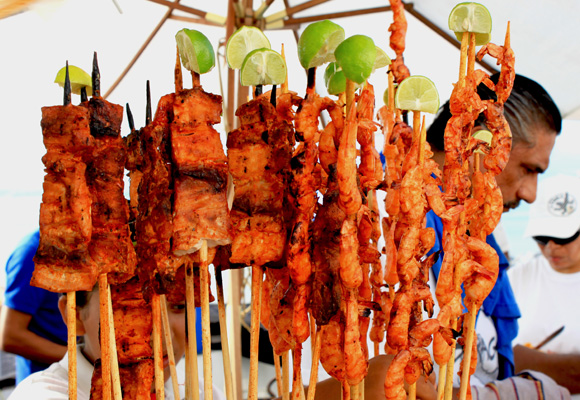 Even so, do not miss the great experience of enjoying them, in front of the wonderful beaches of Nayarit and Jalisco.
------ADVERTISEMENT------
------ADVERTISEMENT------
------ADVERTISEMENT------
------ADVERTISEMENT------