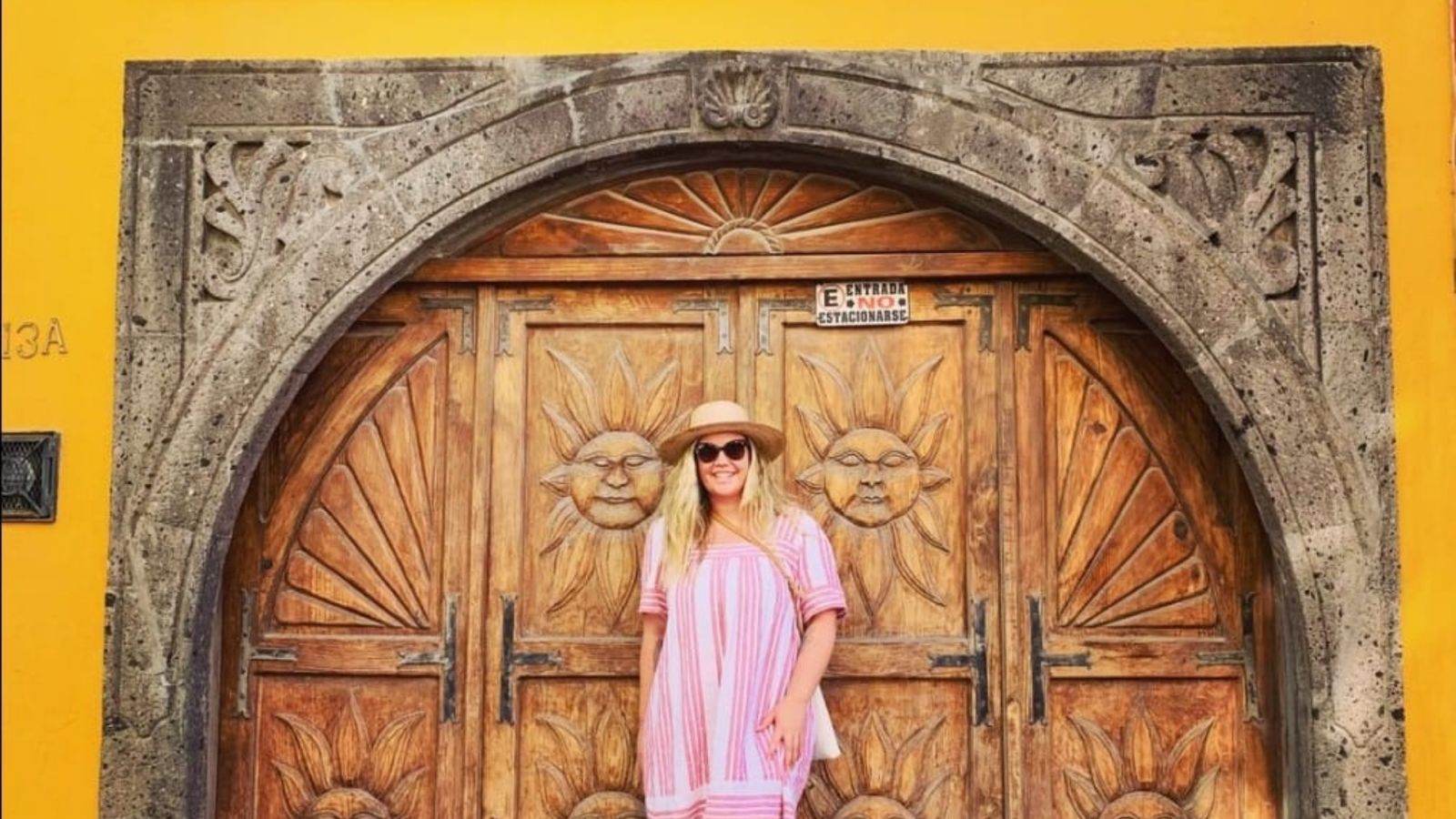 Empowering Women Entrepreneurs to Embrace the Messy Journey
Meet Karli, THE coach for coaches. I was so curious about this concept and fascinated by the story of such a zealous and energetic woman.
How it Started
It all started three years ago. Wait, it started before that. When Karli was 5, the world turned upside down with the traumatic event of her mother, Victoria, dying of cancer at 35. That event sparked something in Karli to start living her life differently. As an adult, Karli strives to live a life every day that makes her proud. One that says: "If today is my last day, I'll be happy with how I lived it and what I've accomplished."
How it Progressed
Three years ago, Karli found herself unhappy in her corporate job and started questioning her purpose in life. She was at university studying psychology but wasn't really excited about it. Between her corporate job and school not fulfilling her, she started asking herself a few questions. What made her happy? What did she enjoy doing? What did she enjoy giving? After lots of thinking and conversations with her closest friends, Karli leaped to enroll in a certification program for coaching.
Before she knew it, she was finished and trying to market herself and build her business. Like so many coaches, she realized that marketing yourself takes work. A level of vulnerability and fear comes with putting yourself out there. Realizing how difficult this was, Karli did what she knew and turned to a coach to help her with marketing and branding to get her business up and running. This was just what she needed to help launch her career.
Her coach pushed her to be bold with her marketing, to be relentless, and helped her manage the fear around, "What if Jenny from 12th grade sees this post". (This fear made me wince a little, haven't we all felt that way before!) It was this marketing that helped her sign her first paying client. To say she made it look easy is true. Of course, what we see on social media is only part of the story—it took hard work and much of it. Learning to handle the fear of putting herself out there is no small feat. Using discipline to create consistency around her marketing took time.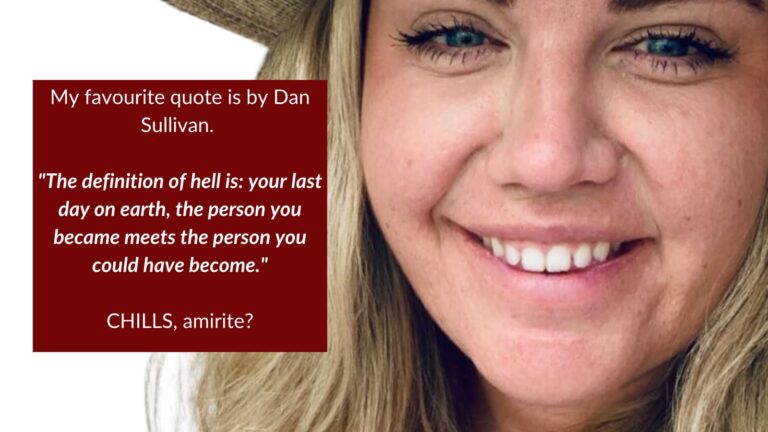 Her First Client
Listening to Karli recall the moment she received a message from her first paying client as a product of her hard work was full of excitement and pure joy. It wasn't someone she knew directly. That's what made this so exciting. You see, Karli had her marketing on autopilot at this point, and consistency was a norm. Her message was out there, and her followers loved her content so much that they started reposting her posts. This client reached out to her because of a re-post! If that's not a win, I don't know what is. She had nailed her target audience!
After successfully convincing her company to cover the coaching expenses, Karli's new client made an exciting decision; she quit her job soon after. During the coaching sessions with Karli, she discovered her desire for something more fulfilling. This revelation wasn't unique to just one client; a few others who underwent Karli's coaching also experienced a similar transformation. They, too, found their dream jobs with Karli's guidance.
How She Went from Coaching Clients to Coaching Coaches
Karli knew that if she needed help with marketing, so did others. The question she asked was, "How can you stand out in a world saturated with coaches?" That thought alone can be daunting. Many are overwhelmed by this before they get started. They often never take off because they couldn't figure out how to sign a client.
If you find yourself in a similar position, here are some questions Karli would encourage you to ask yourself:
What does my ideal client want/need?
What do I want to coach on knowing this information?
How can I get more specific in my messaging? I.e., "I help women in tech transition from university to their first paying tech job" vs. "I help women find their dream job."
"Always speak to the problem vs the solution," Karli suggests.
Other Tips and Tricks:
Here are some things she has learned to help her business take off and start making money.
Learn your values and how to communicate that.
Find your uniqueness in coaching and speak to those areas. This will help you attract your ideal client.
Put your offers out there repeatedly until you sign people, then do it again…and again.
Messy action wins over no action Every SINGLE time. Take action! Karli's message to those that use social as a marketing platform is to post, post, post. If you posted your offer once, it might as well be never. Consistently putting yourself and your offer out there is often vital to getting clients.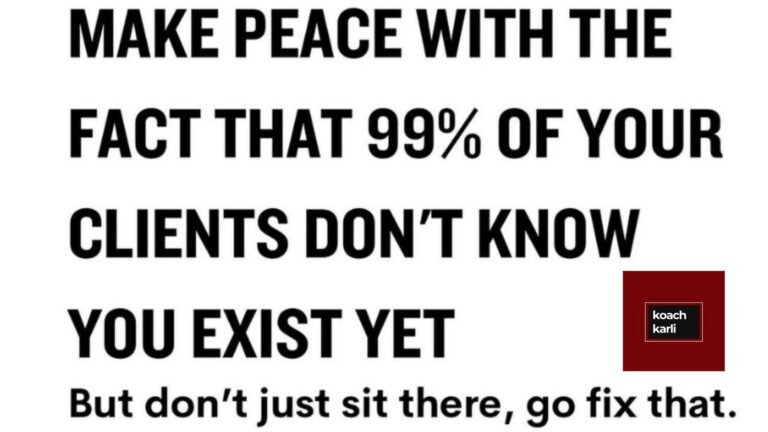 Motivation
Witnessing people accomplish their goals in a much shorter time than expected and seeing them reflect on their wins motivates her to get up and do it, even on the most challenging days.
Karli encourages anyone considering becoming a coach "to do it. If they feel this is their calling, don't shy away but follow your heart."
How did Karli End up in Puerto Vallarta?
Once she left her corporate job, she was chatting with a close friend that challenged her to go all in and relocate to another country. Karli loved the idea and quickly decided to go to Mexico, but landing in Puerto Vallarta was pure luck! She recounts pointing to a spot on the map and saying, "I'll go here." A few months later, she booked a one-way ticket and never looked back.
She loves the community that she has created here in Puerto Vallarta. She feels the magic that we all see and feel daily here in this beautiful city we so proudly call home. The mountains and ocean are familiar to her hometown in Vancouver. The friends and business connections she has made here have exceeded anything she has experienced, and she is very grateful to have landed in such a beautiful place. What she appreciates most is the community around natural healing, as well as the inclusivity and open-mindedness that Puerto Vallarta offers.
Conclusion
It's hard to be in Karli's presence and not be smiling. Her enthusiasm for what she does is contagious and inspiring. After spending a couple of hours with her, I left with respect for someone who has done what a lot are afraid to do. She is BOLD. She is BRAVE. She is BEAUTIFUL!
You can find her on Instagram @koachkarli How to Sign Your First Clients as a Life Coach: Get access to MAKE IT FUN, EASY & MESSY: How to Sign Your First Paying Client as a Life Coach MASTERCLASS REPLAY NOW https://www.koachkarli.com/
About the author: Meet Erin Neff, Founder of Women's Networking Puerto Vallarta and Life Transformation Coach. A transplant from Austin, Texas, Erin is passionate about creating space for women to collaborate and grow together to make a positive impact within us and our community. Her Life Coaching business started by helping salespeople make small changes that added up to big commissions. It has transformed into helping people make their dream life a reality through changing habits, healing trauma and having a vision that excites them to get out of bed.
------ADVERTISEMENT------
------ADVERTISEMENT------
------ADVERTISEMENT------
------ADVERTISEMENT------