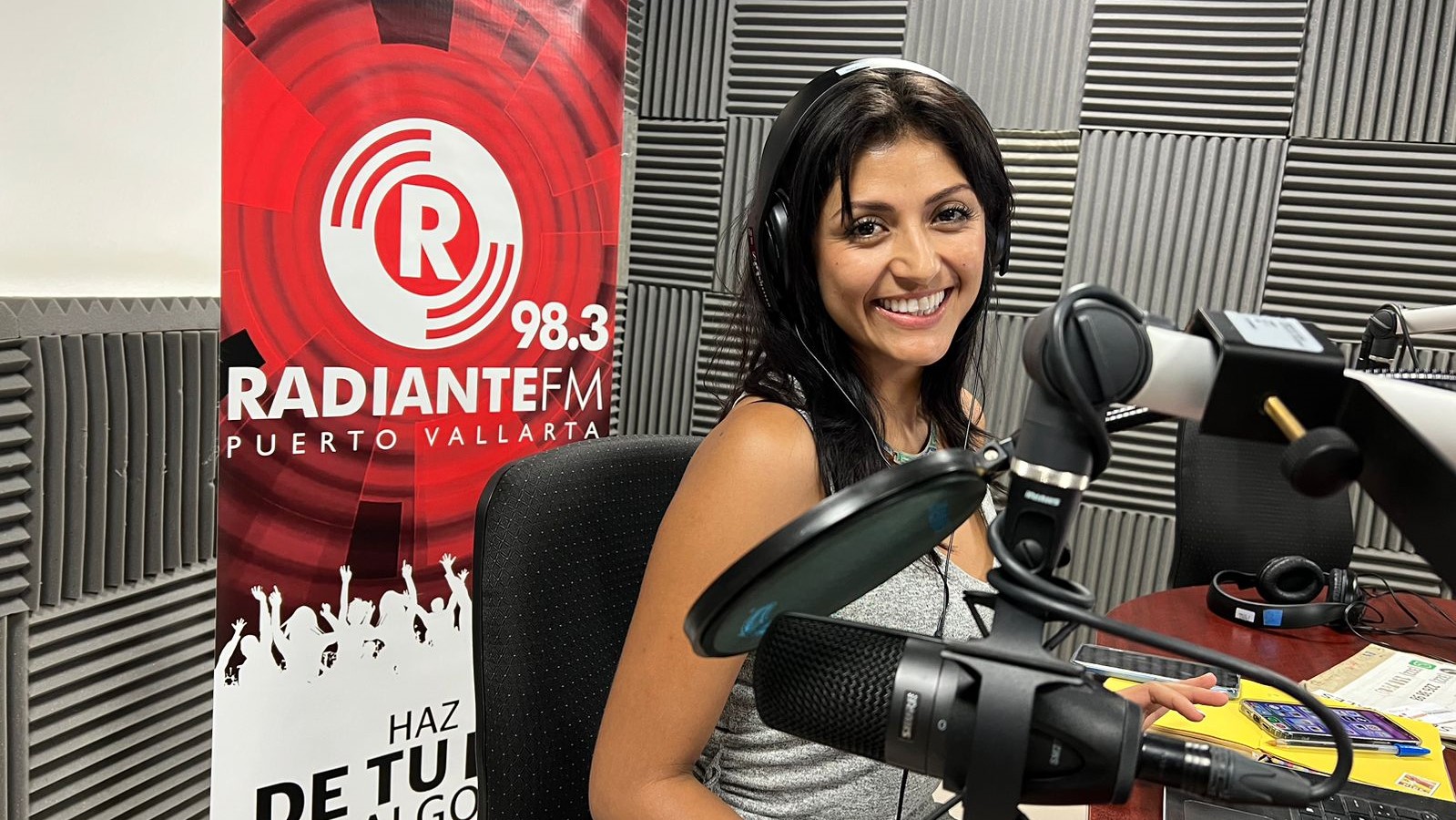 Jessy Ruiz launched Asphalt to great success
Jessy Ruiz launched her all-English radio show Asphalt on Saturday June 3 on Radiante FM, 98.3.
Her debut on CPS Media's radio station was a success. It came with rave reviews from the audience and great comments from collaborators and sponsors alike. Jessy was all proud and happy about it.
We talked to her the day before her debut. Our interview was divided in two parts: the first one was about her a professional profile. You can read it here:
Today, it's our turn to learn a bit more about her personal side.
TT: Now let me ask you a little bit of questions on a more personal side. You have told us a little bit about where you come from. You were born in Mexico City. Then you moved to Utah. Now you're back in Mexico.
Where are you going now personally, on a personal level?
JR: Well, on a personal level, I would like to get back into my marketing and communication career and grow with that. You know, because right now it's like after being a mom and everything, just getting started with that all over again.
I want to keep living here in Vallarta. I fell in love with it.
TT: We all do!
JR:  Yes, we all did at some time. And now we are all still in love with Vallarta. Yes, I love it! And I really want to help in any way I can. That's why on the show, I always have nonprofit organizations come in and talk about what they do and what they need, and if we can make it to whatever events they have, then we're there. I love helping the community.
I want to grow on a professional level, and I want to keep being on the radio.
TT: What kind of music do you listen to when you're at home?
JR: I listen to mostly eighties.
TT: You are too young to be listening to eighties!
JR: No, not at all! It's my thing. And then I also listen to classic rock, of course. I love it!
TT: Now tell me, what moves you? What has to happen so that you can say "oh, I feel moved"?
JR: I like people showing their own personal side, their artistic side. So, if I see a person that's very artistic and doesn't have to be famous, but they're really showing their true colors, that moves me.
I like art, in any way. It could be music, it could be theater, it could be sculpture or painting.
TT: Have you made any of that yourself?
JR: No, I haven't, I'm not that creative and I think that's why it moves me. And the dancing. I love seeing people, I mean, it makes me cry to see a performer dance really well. I think we're all missing a little bit more art in our lives.
TT: Jessy, thank you very much for this time and we are looking forward to your program.
JR: Thank you for this opportunity for me to showcase a little bit of me and I hope you'll listen to Asphalt, Vallarta's own local all English radio show.
TT: Please, remind us, days, times, and which station?
JR: Every Saturday from 11:00 am to 1:00 pm only on Radiante, 98.3 FM. You can also listen online on radiante.fm.
TT: Thank you very much, Jessy. Let me wish you a big, big success here.
UPDATE: Starting Saturday June 10, Asphalt will also be broadcast live on Tribune Travel's Facebook page. Do not miss out!
------ADVERTISEMENT------
------ADVERTISEMENT------
------ADVERTISEMENT------
------ADVERTISEMENT------