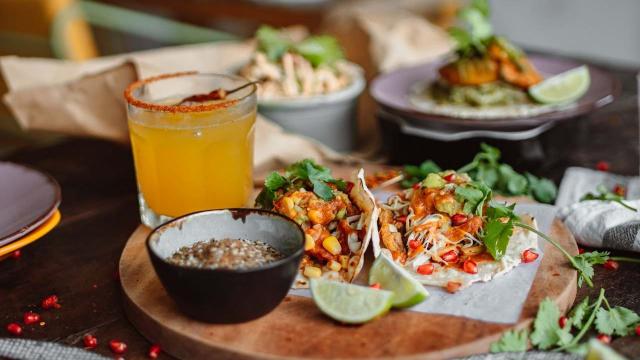 6 local typical dishes of Puerto Vallarta and Riviera Nayarit
Puerto Vallarta and Riviera Nayarit are two tourist destinations renowned for their paradisiacal beaches and breathtaking landscapes. However, these places not only offer a spectacular visual experience, but they are also a culinary paradise for lovers of good food.
Nestled in the heart of Mexico's Pacific coast, these destinations offer a gastronomic experience that goes through ancestral roots and innovative taste fusions, resulting in a rich diversity of unique and exquisite dishes.
From pre-Hispanic times to the present, the region has witnessed the influence of diverse civilizations in its local cuisine. Today, both haute cuisine restaurants and street stands are out to surprise even the most demanding palates.
The culinary history of Puerto Vallarta and Banderas Bay dates back to pre-Hispanic times, when a civilization with a strong agricultural and fishing base left its mark on the region. According to the research of Professor Eduardo Gómez Encarnación, there are traces of a civilization whose agricultural and fishing activity kept the natives well fed. These early culinary roots laid the foundations for the flourishing of a rich and diverse gastronomic offer that endures to this day.
The Jewels of Local Gastronomy: Typical Bay Dishes
Shrimp pozole
One of the most emblematic and appreciated dishes of the region is the "Pozole de camarón", or shrimp pozole, a variant of the traditional red pozole of Jalisco. In this exquisite delicacy, cooked and popped corn is fused with shrimp broth, guajillo and piquín peppers, onion, garlic, tomato, epazote, oregano, salt and, of course, shrimp. This culinary delight is reserved for special occasions and pays homage to the Nayarit roots present in the region.
Zarandeado fish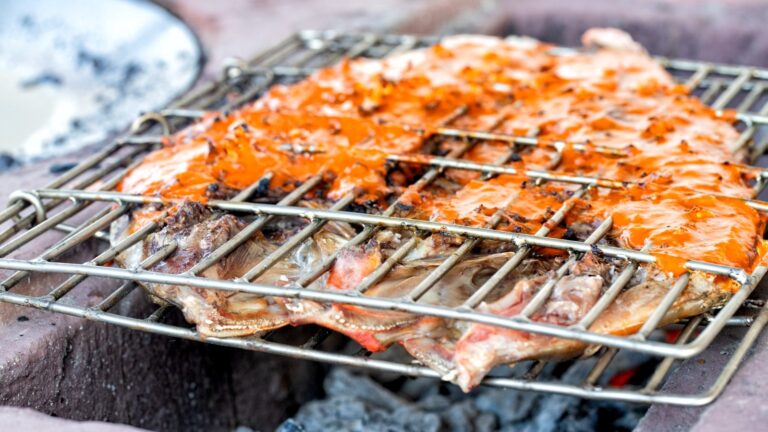 Another culinary jewel is the "Pescado Zarandeado", a fish grilling technique with a tradition of more than five centuries. Although its origin is in the island of Mexcaltitán, Nayarit, this dish has become a culinary emblem of Puerto Vallarta. The fish, seasoned with a marinade made with butter, tomato, guajillo and arbol chiles and garlic, is grilled, creating a unique taste experience that reflects the essence of the region.
"Embarazado" fish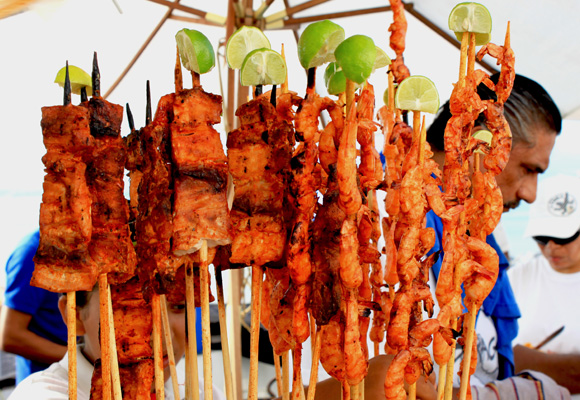 The mysteriously named "Pescado Embarazado", or "pregnant fish" is an ingenious play on words that describes pieces of dogfish or marlin bathed in a mixture of butter, garlic, achiote, orange or lime juice and guajillo chile. These morsels are grilled on a stick over a bed of charcoal on the sand of Los Muertos beach and served with the emblematic Huichol sauce. Sometimes, shrimp replaces the fish, maintaining the exquisiteness of this delicacy.
Ceviche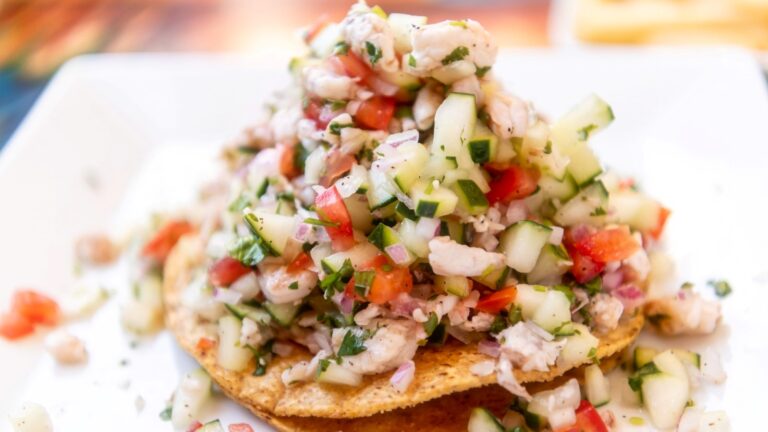 Although ceviche is not originally from the region, it has been adapted to the local flavors, creating the "Ceviche Vallartense". In this variant, the fish is ground and combined with lemon, carrot, cucumber, onion, cilantro and serrano chili, creating a refreshing and flavorful combination that represents the creativity and culinary evolution of Puerto Vallarta.
Cuala de coco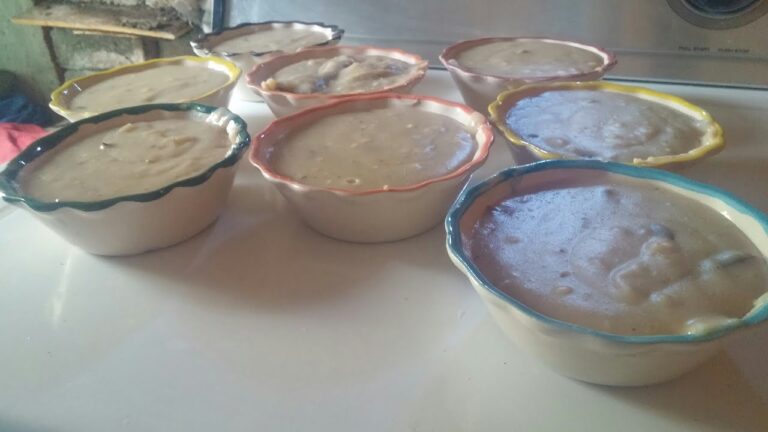 The typical dessert of Puerto Vallarta is the "Cuala de coco", made from coconut oil, corn dough and milk. Although sometimes scarce, this sweet pleasure is a real gem worth trying in the local markets and street food stalls.
Birria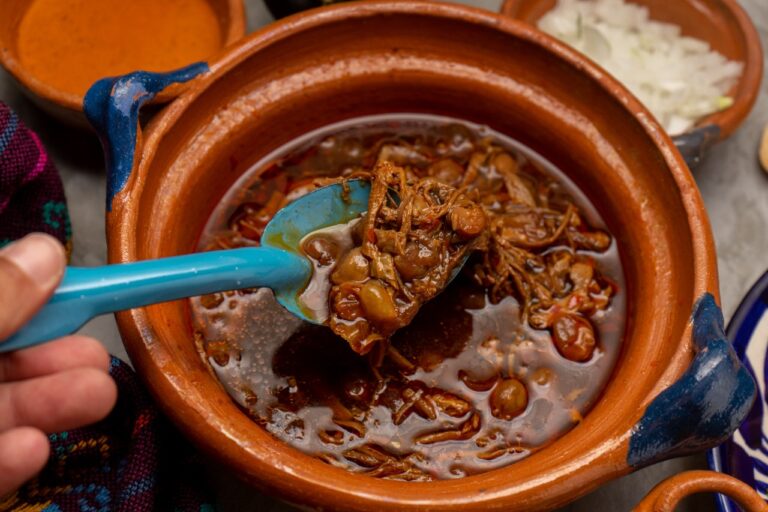 Last but not least, we find the "Birria", a dish with roots in Jalisco that has conquered the heart of Puerto Vallarta. Beef or goat meat is slowly cooked in a spicy marinade and served with warm tortillas, onion and cilantro, embodying a culinary tradition that has found its home in the local gastronomy, delighting locals and tourists alike.
Exploring the gastronomy of Puerto Vallarta and Riviera Nayarit is a time-transcending journey, from the ancient civilizations that populated the region to the modern culinary fusions that make it a contemporary gastronomic paradise.
With a rich history and a diverse selection of authentic dishes, this region offers a delicious glimpse into Mexico's culinary diversity. Whether enjoying a shrimp pozole for a special occasion or savoring a fish tossed in front of the sea, the cuisine of Puerto Vallarta and Riviera Nayarit is a feast that stimulates all the senses.
------ADVERTISEMENT------
------ADVERTISEMENT------
------ADVERTISEMENT------
------ADVERTISEMENT------