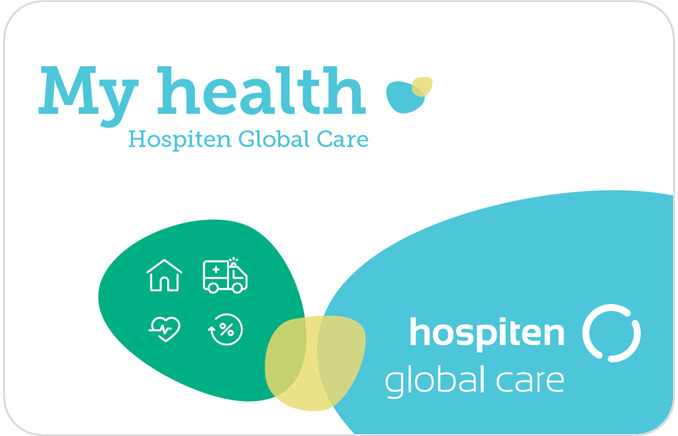 My Health Hospiten
Devised in May of 2018 to offer a 'security bubble' to ex pats in Vallarta full time or those who visit regularly and are dreaming of becoming snowbirds or eventually full time residents, My Health has been working extremely well for the numerous members who have used it.
The features below mean that those involved in My Health receive tailored attention in times of crisis, advice for those wanting to be pro-active with their health rather than re-active, and for anyone wanting assistance in between. All of our My Health doctors speak fluent English and are committed to knowing who you are, and details of your health prior to your need for their attention.
Hospiten continues to have regular information breakfasts at Hospiten to outline in detail all that the program offers. Often these breakfasts include talks from one of our specialists. In summary My Health benefits include….
Home Health Care -24/7 on-call assistance
Transportation to the hospital
Health Control Services
Consultations with Hospiten Doctors
Discharge planning and at-home assistance
You may also like: Hospiten Puerto Vallarta activates a free colon cancer screening campaign
In addition to the My Health program, which has its own reception area on floor 1 of Hospiten Vallarta, we also enjoy monthly social clubs for My Health members to meet each other and the Hospiten staff that attend to them in times of need.
The Hospiten My Health team and its members have also developed the first formal volunteer program in any hospital in Puerto Vallarta. Flyers are widely available around the hospital, and the aim is to offer well trained volunteers to support service users who want a book to read during their visit, need a phone charger, or family members who require a listening ear whilst their loved one lays in ICU.
The My Health staff and other Hospiten employees are here to assist you in any way we can!
For more information on My Health, simply give us a call on 322 226 2081 and ask to speak to My Health Coordinator or email us at myhealth@hospiten.com
------ADVERTISEMENT------
------ADVERTISEMENT------
------ADVERTISEMENT------
------ADVERTISEMENT------