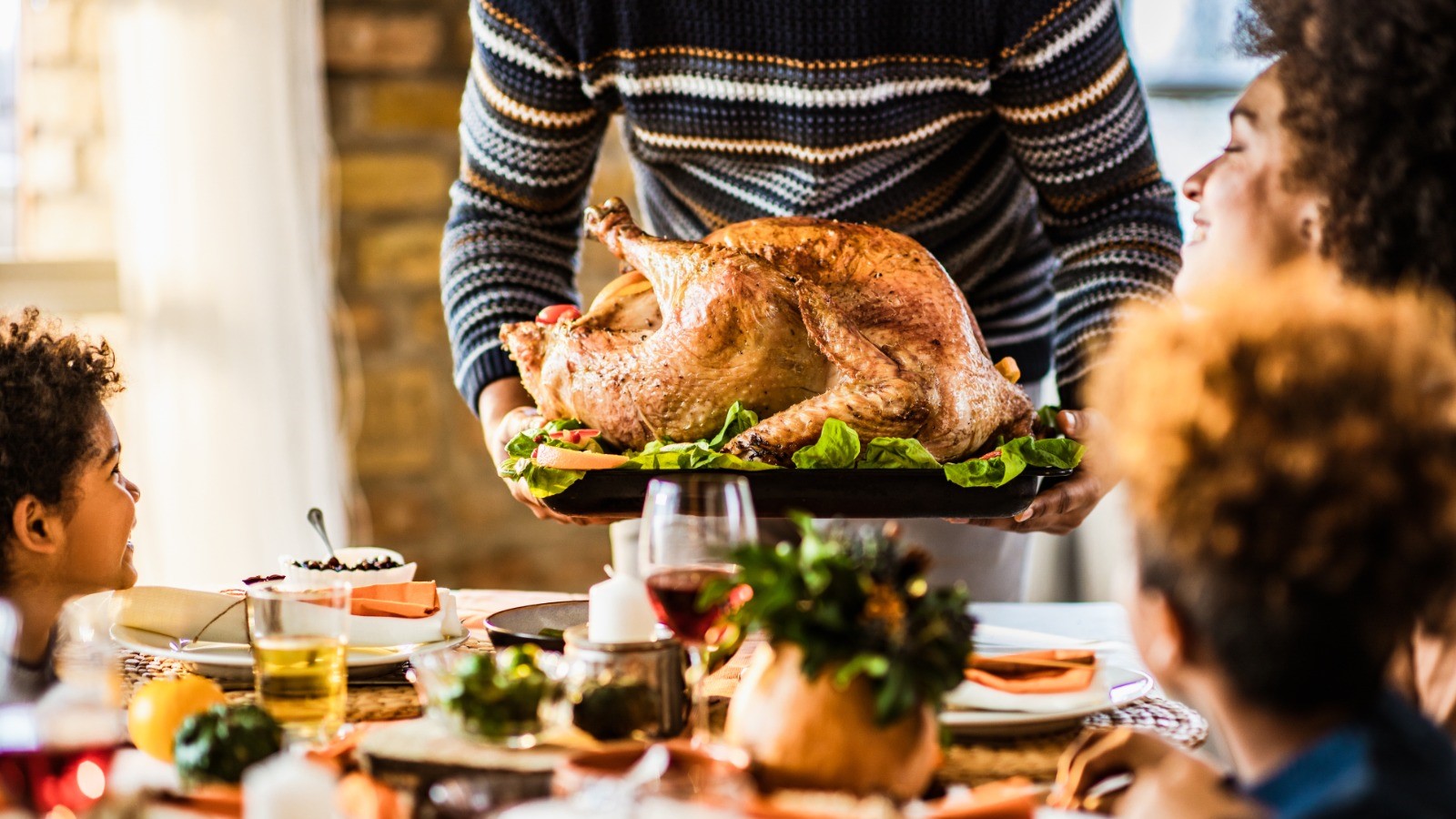 Thanksgiving Dinner Ideas for a Feast of Gratitude
We excitedly await the advent of Thanksgiving as autumn sets in and the foliage transforms into a gorgeous display of crimson and gold. This much-loved holiday is not only a time to give thanks, but also to savor the wonderful flavors, textures, and scents that grace our tables. Join us on a culinary journey as we celebrate the essence of Thanksgiving with a range of dishes going from basic appetizers to handmade pumpkin pie recipes. These traditional Thanksgiving dinner ideas exemplify the spirit of thanksgiving and leave everyone at the table feeling grateful.
Gratitude, Family, and Comfort
Thanksgiving is primarily a celebration of gratitude and an opportunity to reunite with loved ones. It provides a time to pause, reflect, and recognize the abundance in our life. Furthermore, the camaraderie of exchanging experiences, laughter, and affection creates an aura as soothing as the exquisite meals we provide.
Thanksgiving Appetizers Made Simple
Make sure to amaze your guests with delectable appetizers that will set the tone for the main event as you prepare for the ultimate Thanksgiving feast. Simple Thanksgiving appetizers are not only good but also quick to prepare, allowing you more time to focus on the turkey and side dishes.
Whether you choose traditional favorites like deviled eggs or more innovative options like Cranberry and Brie Bites or Butternut Squash Soup shooters, these quick Thanksgiving appetizers will have your guests excited for the feast to come.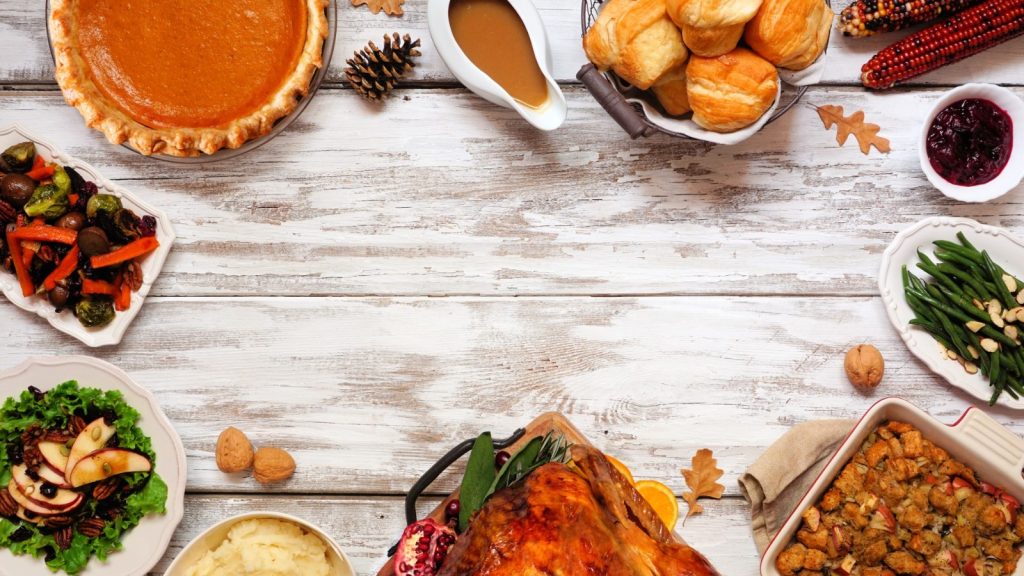 The Classic Turkey
The star of the show is the turkey, the main attraction of the Thanksgiving supper. It's a traditional dish with a classic flavor. It represents abundance when cooked to perfection and fills the kitchen with the seductive aroma of its crispy, golden skin and juicy meat.
Brining the turkey in a combination of butter, salt, herbs, and aromatic spices is the key to a perfectly roasted turkey. This not only adds wonderful taste to the meat but also keeps it juicy.
Thanksgiving Side Dishes to Try
A Thanksgiving feast would be incomplete without a selection of side dishes that complement the delicious turkey. Classics like creamy mashed potatoes, savory stuffing, and decadent green bean casserole offer a variety of tastes and textures.
We also enjoy experimenting with fresh takes on old favorites, such as sweet potato casserole with a crispy pecan topping and roasted Brussels sprouts with bacon and a tangy balsamic glaze.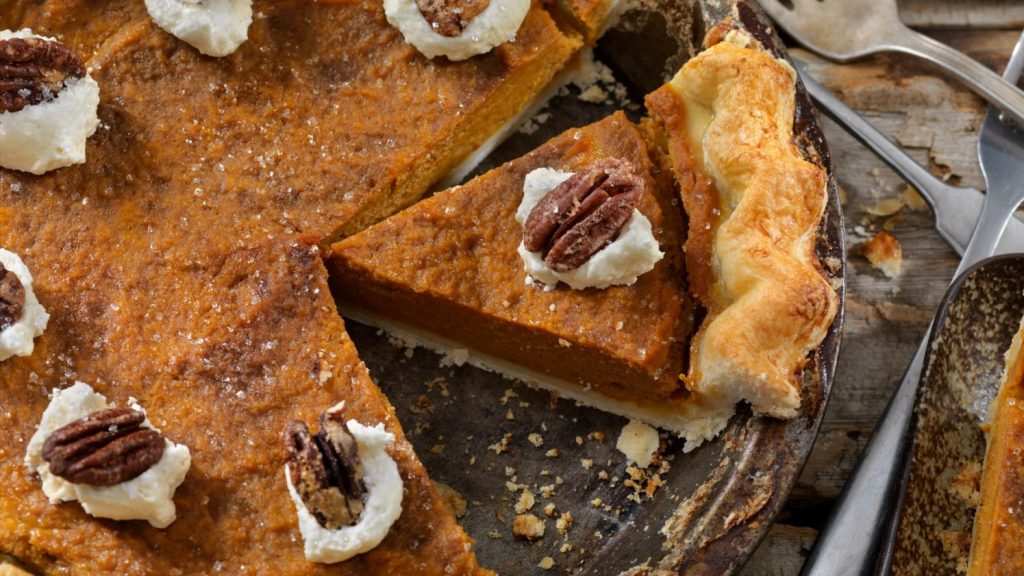 Spicy Gravy
Thanksgiving would not be the same without a generous helping of scrumptious gravy. This glossy mixture, made from the succulent juices of roasted turkey, unites all the exquisite ingredients. It's the perfect finishing touch, effortlessly merging the main course and side dishes into a delectable symphony of flavors.
A Sweet Ending: Thanksgiving Dessert Recipes and More
After you've finished your savory Thanksgiving side dishes, it's time to indulge in the sweet ending that is dessert. While a handmade pumpkin pie recipe is required, it is also worth exploring other delectable options such as pecan pie, apple crisp, or a delicious chocolate torte.
It is critical to provide a range of Thanksgiving dessert options to accommodate everyone's tastes and wants. It is thoughtful to add variants such as gluten-free crusts and vegan fillings for individuals with specific dietary needs or restrictions, ensuring that everyone may enjoy a heavenly slice of dessert.
Thanksgiving is more than simply a holiday; it's a time to celebrate thanks, family, and delicious food. The flavors, textures, and fragrances of these Thanksgiving dinner ideas generate unique memories that touch our hearts on this wonderful day. As you prepare to spend Thanksgiving with your loved ones, remember that the actual meaning of the holiday rests in the simple act of expressing thankfulness and sharing a meal. From our table to yours, we wish you a delicious and flavorful Thanksgiving!
------ADVERTISEMENT------
------ADVERTISEMENT------
------ADVERTISEMENT------
------ADVERTISEMENT------