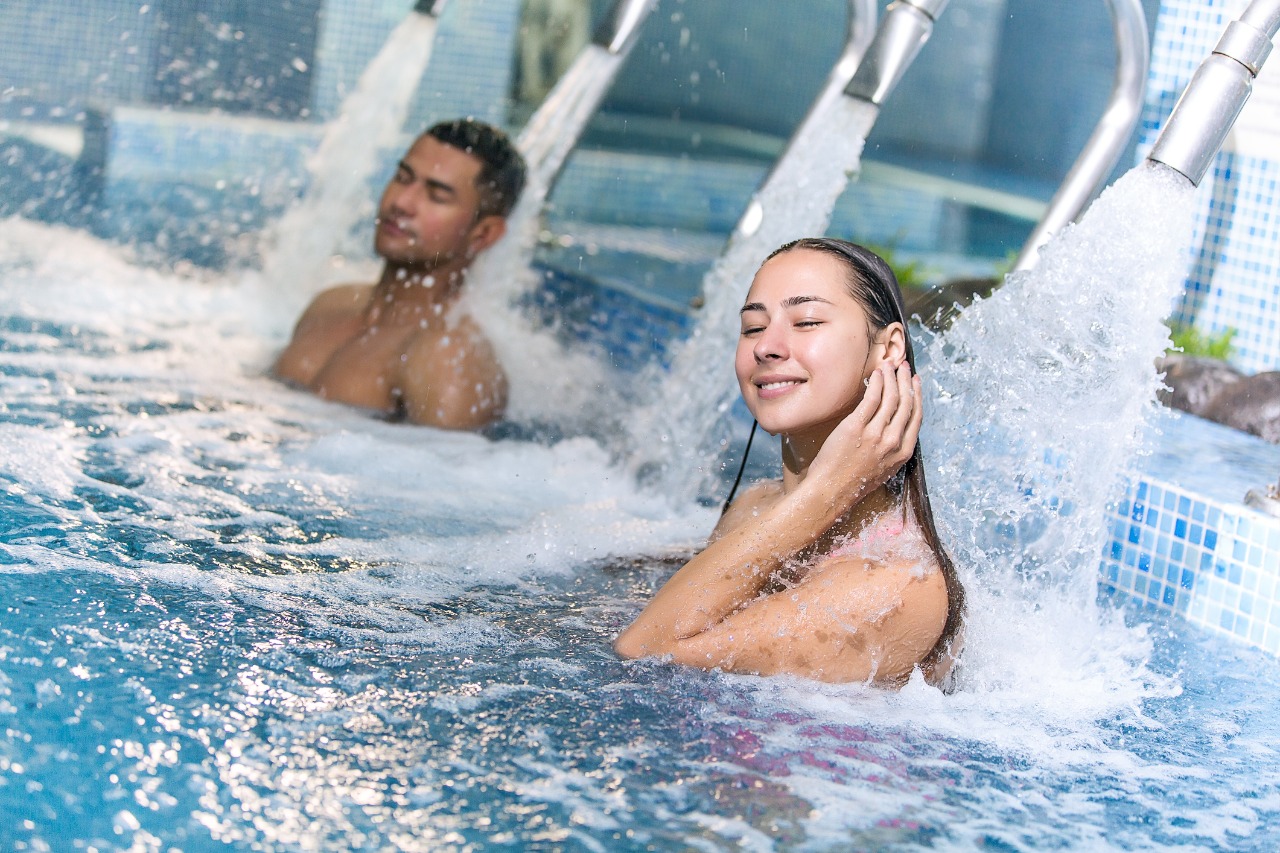 What is a Hydrotherapy Spa?
The tradition of hydrotherapy spa dates back to the ancient Roman baths. Back then, wealthy citizens would spend their days in saunas, warm springs, and cool pools. They had already discovered some of the benefits of hydrotherapy spa treatments. Nowaday, the reemergence of this practice gives us a way to unwind and pamper ourselves. The healing benefits of hydrotherapy treatments will naturally improve your physical and mental health. Thus, it should become an important part of your regular wellness regimen.
What is Hydrotherapy?
Hydrotherapy harnesses the power and combination of hot and cold water to heal the body. These spa treatments are set up as a circuit that moves participants between cold plunge pools, hot jacuzzis, warm saunas, and showers with high water pressure. The weightlessness of being in the water and alternating between different temperatures delivers a variety of physical and mental benefits to the body. Many people spend time in a hydrotherapy spa circuit before receiving other treatments.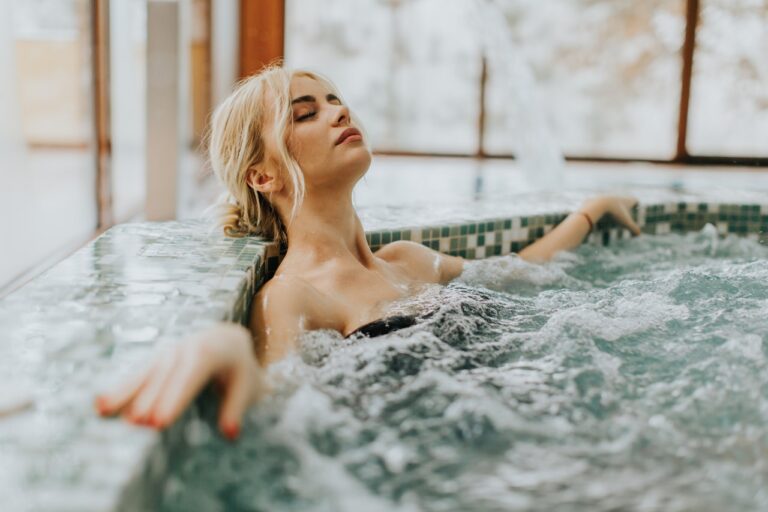 Hydrotherapy Spa Reduces Muscle and Joint Tension
Reduced muscle and joint pain are the first benefits of hydrotherapy spa experiences you'll notice. Floating in water takes the pressure off your body. Also, the warmth of the jacuzzi and sauna will reduce inflammation and pain. Allow the pressure of the shower to massage the muscles in your back and shoulders, and feel your body instantly release tension.
You may also like: My Top 7 Reasons to Visit a Spa
It Improves Circulation
When you look at what hydrotherapy is at a spa, you'll see that having both hot and cold treatments is an important part of the circuit. Cold water causes blood vessels to constrict. Then, when you move into warmer temperatures, the blood vessels dilate. This creates a pumping system and increases circulation, helping to transport nutrients and oxygen more efficiently throughout the body. This makes the benefits of hydrotherapy spa time truly extensive.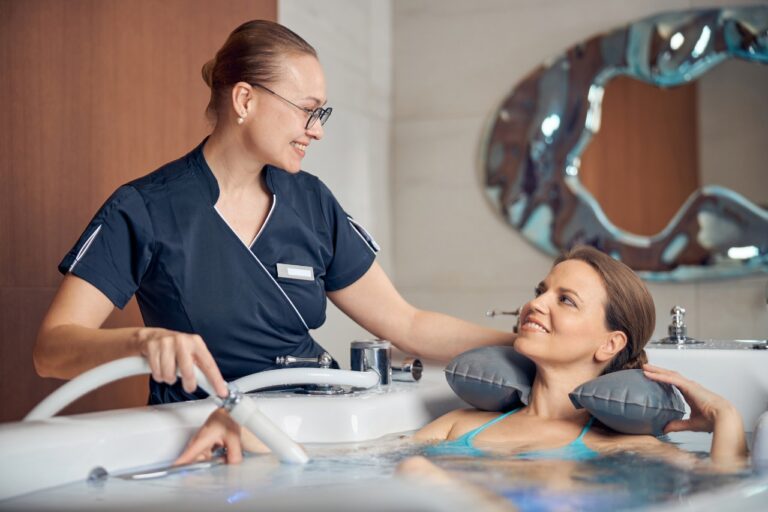 Encourages Detoxification
These hydrotherapy treatments that increase circulation help your body rid itself of toxins. Healthy circulation delivers nutrients to the cells. Thus, your blood is able to effectively carry away toxins, essentially cleaning out your body. Spending time in the hydrotherapy circuit before your other spa treatments will prepare your body to receive even more healing.
It Relieves Stress
Hydrotherapy treatments aren't just physically beneficial. For centuries, people have noticed the soothing effect of water. The weightlessness of floating and the calming sounds of it flowing ease the mind and bring peace. While it's no replacement for professional help, experiencing hydrotherapy at the best spas in Cancun or somewhere closer to home can help wash your stress away.
------ADVERTISEMENT------
------ADVERTISEMENT------
------ADVERTISEMENT------
------ADVERTISEMENT------