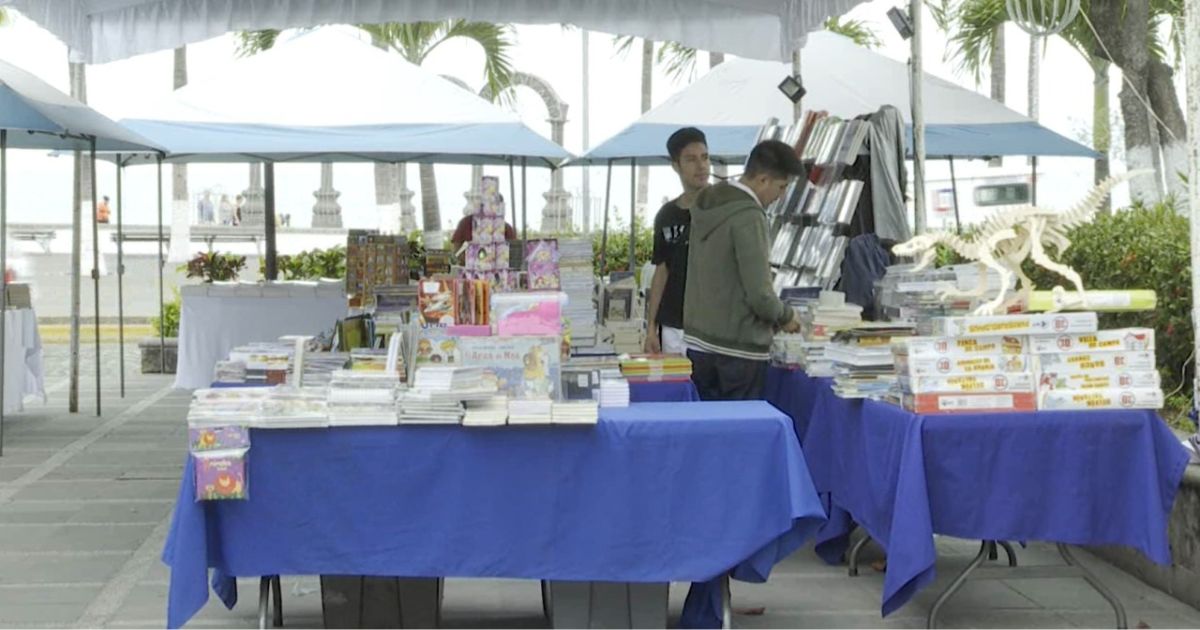 Book Fair launched at Puerto Vallarta's Main Square
The "VII Book Fair" will be held from January 19 to 28 in the main square and feature more than 50 publishers.
The event was officially launched this Thursday, January 19, at 11:00 am.
The cultural program will feature talks, work displays, poetry and narrative recitals, storytelling, and other events.
Although the inauguration was on Thursday, the fair will begin today Friday 20, at 6:00 pm, with a talk on the book 'Popol Vuh', by Aurelio Herrera Huanosto, coordinator of indigenous cultures of the IVC.
The "La maestra del amor" novel will be the focus of the "Reading Marathon" on Thursday, April 26, from 9:00 am to 1:00 pm.
There will also be a presentation of Lalo Quimixto's handmade book "Indigente," which has already been printed with the sponsorship of the Fundación Cultural Mecenas del Libro.
This fair will feature more than 50 publishers, which represents a 20% increase over the previous one. The fair will be open from 10:00 am to 5:00 pm, and admission will be free.
------ADVERTISEMENT------
------ADVERTISEMENT------
------ADVERTISEMENT------
------ADVERTISEMENT------