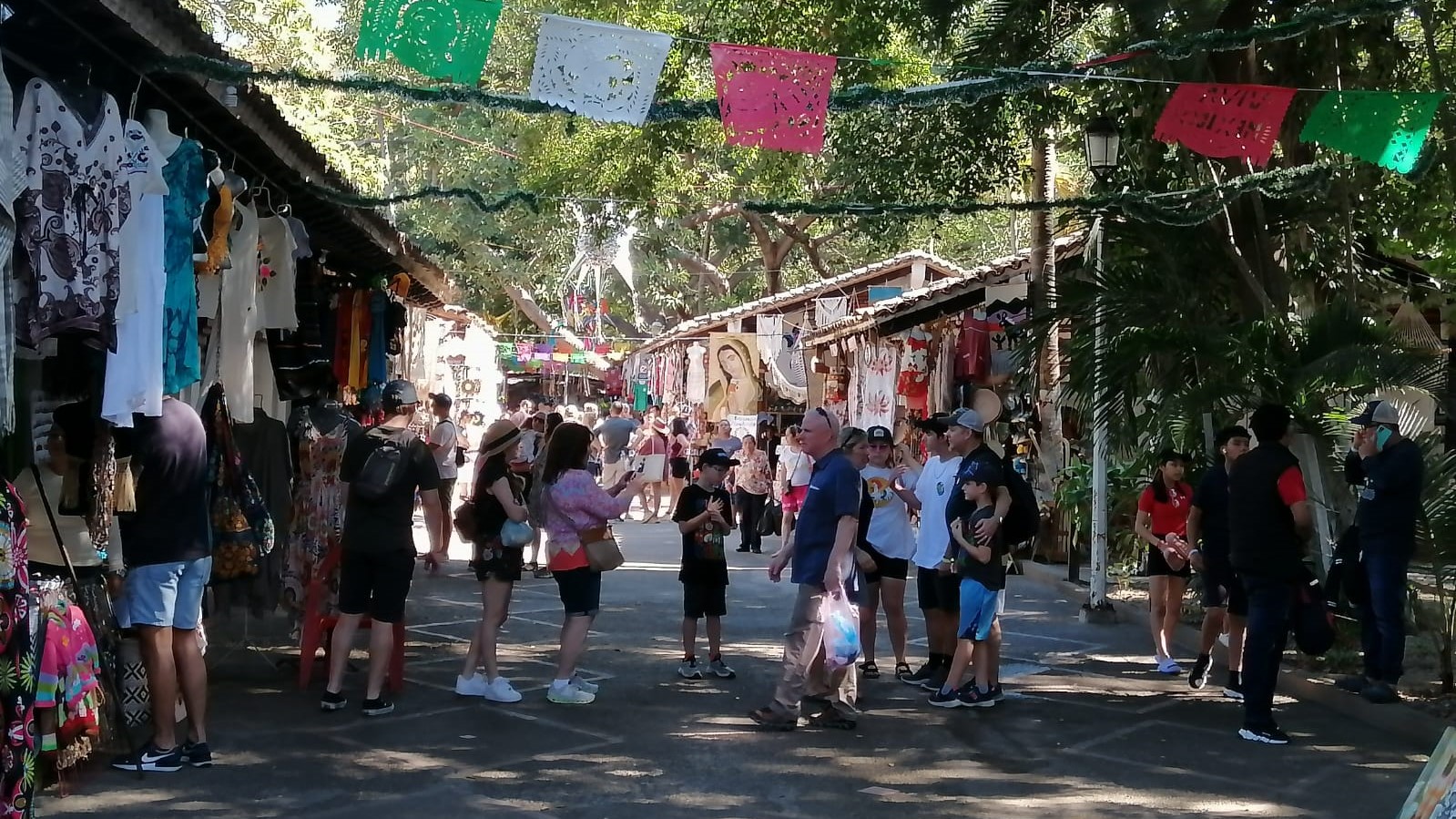 Cuale Island sees an increase in visitors
This year's end has seen a flurry of activity on the Cuale River Island promenade thanks to frequent visits from domestic and international tourists who stroll through the island, taking in the scenery and purchasing local handicrafts and trinkets.
The island's vendors said that throughout the month of December, tourists have been a constant presence, especially on the days when cruise ships dock. For example, on Tuesday, when three came, there were even more people touring the area.
This December has seen a very favorable, abrupt change, according to Tulio Becerra, a representative of the Shilon handicrafts shop, which has been operating on Cuale Island for 40 years.
According to the businessman, the winter tourist season started in November and has been developing during this final month of the year. He anticipates that it will continue until March.
He underlined that sales and visitor numbers had increased significantly since the beginning of the year.
According to the Municipal Tourism Board, Cuale Island is the city's second most popular promenade after the Malecon.
------ADVERTISEMENT------
------ADVERTISEMENT------
------ADVERTISEMENT------
------ADVERTISEMENT------