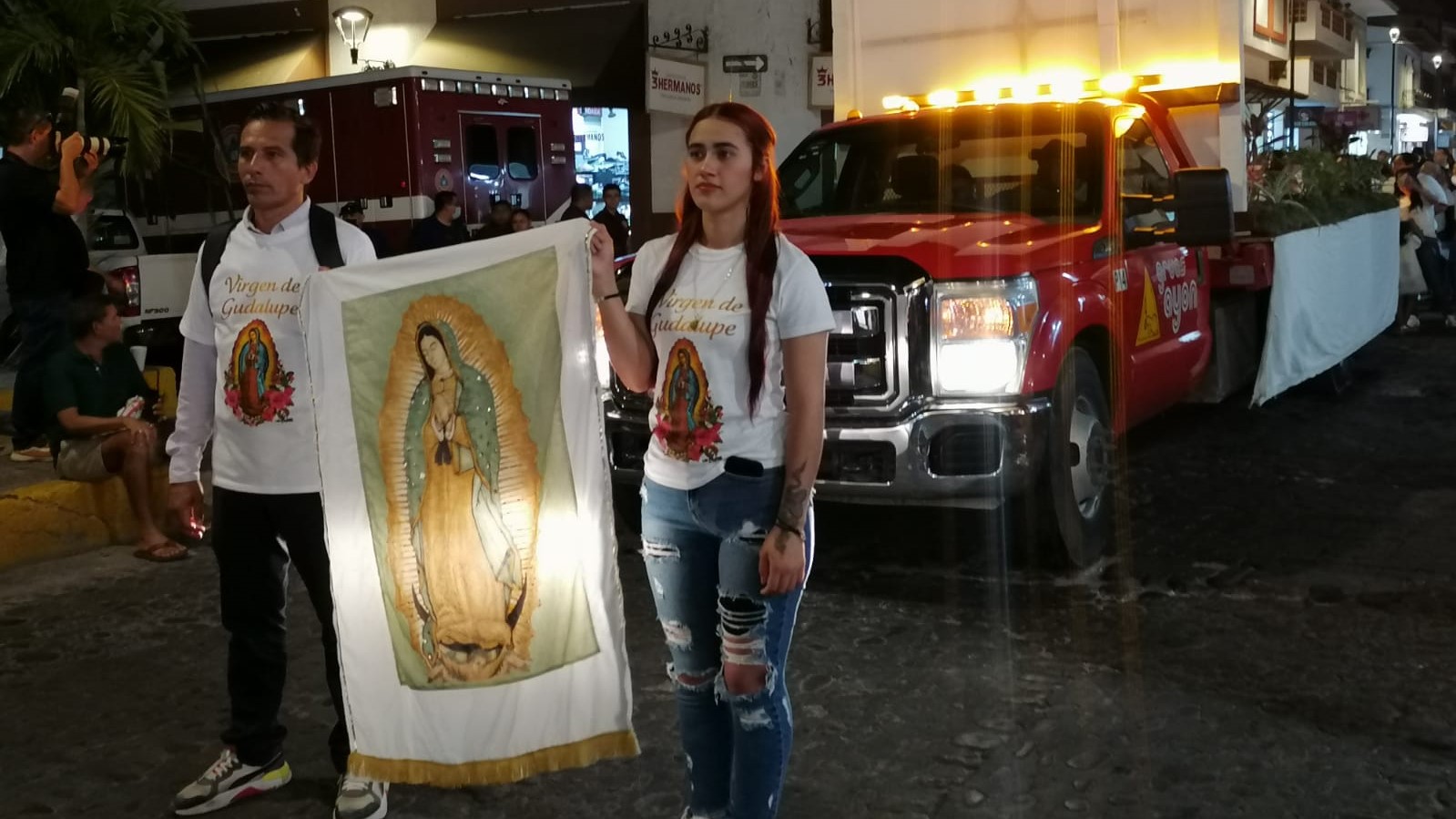 Pilgrimage program of Saturday December 3
The traditional pilgrimages in honor of the Virgin of Guadalupe continue this Saturday, December 3.
Here is the day's program.
Times are to reach the church. They will leave the starting point on the corner of Juarez and 31 de Octubre streets (the corner of Woolworth store) around 40 minutes earlier.
6:30 am               Dawn eucharist
8:00 am              Eucharist
9:45 am               Escuela Secundaria Técnica No. 3
9:55 am               Catequesis Infantil
10:00 am             Eucharist
11:00 am             Baptisms
12:00 noon        Eucharist
4:50 pm               Panadería la Chiquita
5:00 pm               Eucharist in Englsih
5:40 pm               Guardería Bolita, Guardería Tiger, Instituto de Educación y Cultura
5:50 pm               Essence Garden
5:55 pm               Motociclistas Unidos
6:00 pm               Hotel Maribel Resort
6:05 pm               Grupo Paga
6:10 pm               Estancia Infantil Mi Escuelita, Clínica Arkos
6:15 pm               Condominio Girasol Sur
6:15 pm               Familia Ríos Gallardo
6:20 pm               Grupo CPS Media, Tribuna de la Bahía
6:25 pm               Galería de Uñas
6:25 pm               Transportes Sánchez Barcelata
6:30 pm               Todi Jugos Artesanales
6:35 pm               Comunidad Parroquial La Divina Providencia
7:00 pm               Eucharist
7:40 pm               Cruceros Bahía Alegre
7:45 pm               Familia Pinzón Hurtado. Robles Galindo, Hurtado Rolón
7:45 pm               Paradise Memorial Park
7:50 pm               Industriales de la Masa y la Tortilla de Puerto Vallarta
7:55 pm               Guías Fundadores en Vallarta
8:00 pm               Familia Orozco Valderrama
8:00 pm               Farmacias PV y Farmacias PVR
8:05 pm               Familia Ruíz Santos
8:10 pm               Hotel Villa Varadero Nuevo Vallarta
8:15 pm               Familia Ruíz
8:20 pm               Destilería Buggyboard Sierra Vallejo
8:25 pm               Marival Group, Marival Resort, Marival Residences, Rancho Banderas, Trafic Tour,   Club Vacacional
8:30 pm               Panadería Espiga de Oro
8:45 pm               Comunidad Parroquial San José Obrero
9:00 pm               Grupo Pepsico Alimentos México
9:05 pm               Restaurant Fábrica del Hotcake
9:10 pm               Movimiento Familiar Cristiano
9:15 pm               Frenos y Clutch Medina
9:15 pm               Sepsa
9:20 pm               Grupo Octano
9:25 pm               Familia Yerena Flores
9:30 pm               Relojería Carmona
9:35 pm               Familia Reyes Ramos
9:40 pm               Autotransportes Medina de Puerto Vallarta
9:45 pm               Colonia El Cerro
10:00 pm            Sindicato C.T.M. Costa Norte
10:20 p.m.       Panadería Espiga de Oro
10:35 pm            RT Terracerías y Construcciones, Bisonte Concretos
10:45 pm            Familias Unidas PV y 2 JR
------ADVERTISEMENT------
------ADVERTISEMENT------
------ADVERTISEMENT------
------ADVERTISEMENT------