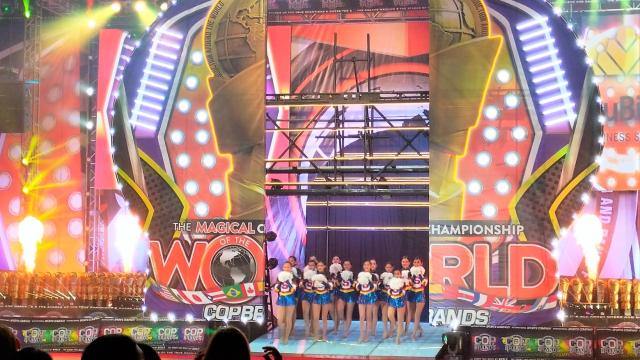 Puerto Vallarta Convention Center hosts Cheerleading Championship
The Puerto Vallarta International Convention Center once again hosted the "COP Brands" International Cheerleading Championship, an event that generated an economic impact of more than 40 million pesos, according to Mario Javier Barriga Moreno, director of this venue.
Barriga Moreno said that the competitions began on Thursday, May 18 ended on Saturday, May 20, with more than 2,000 cheerleaders from six countries divided into different age groups.
"This is the second time that this event has been held here with us, but this event was born in 1993 and is now celebrating 30 years of activity and for us it is very gratifying to see how each year it continues to evolve. This time they had to build additional bleachers and other sets for interaction, rest for the athletes, hydration and taking pictures, so it was a very good experience".
The competitions were private, so there was no public access. On the other hand, the CIC director announced that the venue will host the closing ceremony of the Festival al Calor del Mariachi and in June, a gala concert will be held where the singer Aída Cuevas will perform.
It is worth mentioning that this month the Puerto Vallarta International Convention Center will host five national and international events that will generate an economic impact of almost 76 million pesos.
With reporting by Brenda Beltrán for Tribuna de la Bahía
------ADVERTISEMENT------
------ADVERTISEMENT------
------ADVERTISEMENT------
------ADVERTISEMENT------