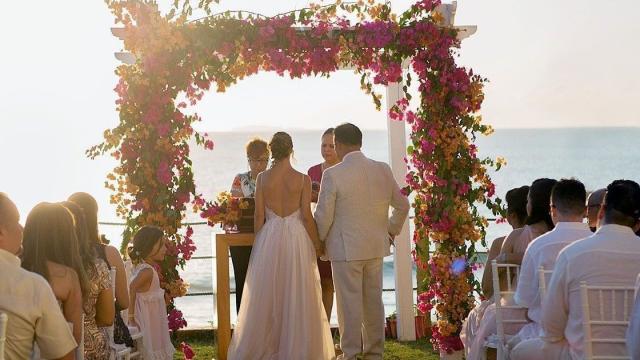 The tourist wedding season in Vallarta and Riviera Nayarit comes to a successful end  
As the month of May comes to an end, the tourist wedding season also symbolically ends, as the probability of rain has increased considerably, preventing weddings from taking place in open-air halls or on the beach, as preferred by most couples.
In this regard, Enrique Sinensio, General Manager of Casa Velas Boutique Hotel, said that the wedding season has been excellent in this destination and in this establishment, which is one of the most sought-after for its facilities.
Weddings are profitable for a wide chain of service providers, since the organizers have to provide all the details that couples expect to have an unforgettable celebration, such as flowers, candles, decorations, music, light and sound, and fireworks, just to mention some of the requirements.
Wedding planners in the city agree, mentioning that since the end of last year, there has been an extraordinary season, with weddings all week long and general benefits among service providers for this segment.
Regarding the upcoming summer season for Puerto Vallarta, the hotel executive mentioned that it is a challenge and an opportunity. He hopes that domestic travelers will continue to come to this destination, which has an increasing number of services for high-end tourism.
------ADVERTISEMENT------
------ADVERTISEMENT------
------ADVERTISEMENT------
------ADVERTISEMENT------