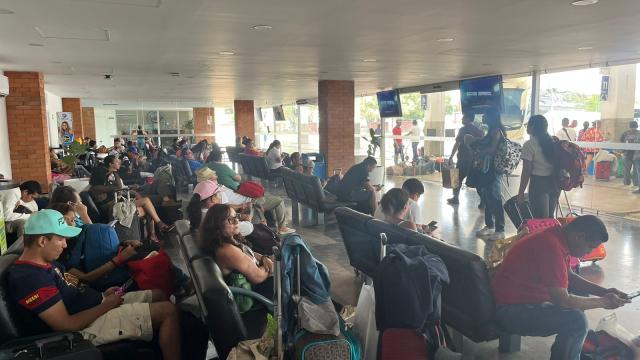 Vallarta reaches 88% hotel occupancy during long weekend
During this third long weekend of the year, Puerto Vallarta recorded an occupancy rate of 88%. This was announced by the Director of Tourism and Economic Development of the City, Christian Salvador Preciado Cázares; in addition, nearly 8 thousand tourists arrived by bus.
The city official said that according to preliminary data collected, from Monday, April 24th to Thursday, April 27th, hotel occupancy in Puerto Vallarta registered an average of 78%, while from Friday, April 28th to Sunday, April 30th, it was 88%.
This is due to the fact that the city hosted important events such as the Shore Fishing Tournament and the Mexico Open at Vidanta, where thousands of fans from different countries came to watch the golfers compete.
In terms of passenger arrivals, from Thursday to Sunday, almost 8,000 passengers arrived in Puerto Vallarta through the Puerto Vallarta Bus Terminal.
The Secretary of Tourism of Jalisco, Vanessa Perez Lamas, had announced last Friday that Puerto Vallarta could reach the best hotel occupancy in the country, as it did in the past weekends, surpassing other beach destinations such as Los Cabos and Cancun.
With reporting by Brenda Beltrán for Tribuna de la Bahía
------ADVERTISEMENT------
------ADVERTISEMENT------
------ADVERTISEMENT------
------ADVERTISEMENT------