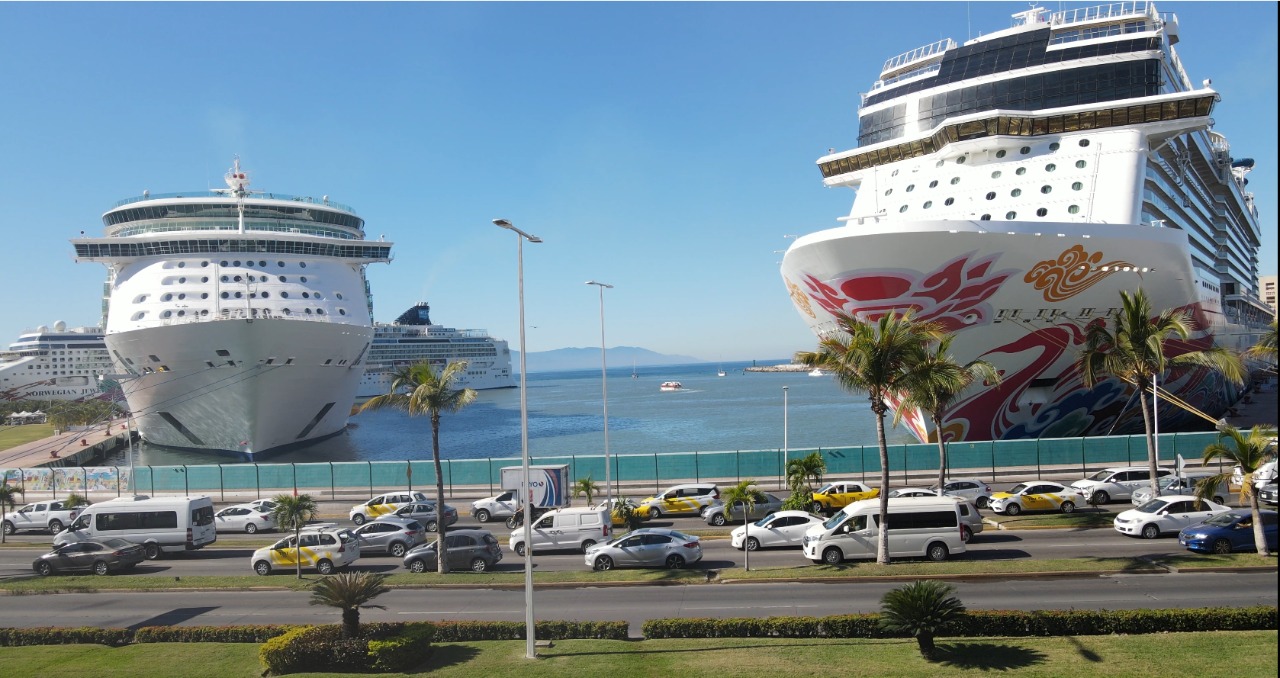 Vallarta receives first triple cruise ship arrival of 2023
Puerto Vallarta started 2023 with a triple arrival of cruise ships. This Tuesday, January 3, the ships Norwegian Jewel, Norwegian Joy and Navigator of the Seas arrived at the destination, carrying more than 10,600 passengers and almost 4,000 crew members, leaving an economic revenue of more than 25 million pesos.
Thirty arrivals, including doubles and triples, are anticipated this month, according to the National Port System of Puerto Vallarta's arrival timetable, which will significantly increase economic revenue. It is important to note that this destination welcomed 184 cruise ships and more than 400 000 passengers in 2022 and that more than 193 ships are anticipated in 2023.
Cruise ships Carnival Panorama and Konigsdam are anticipated to dock on January 4th. The MS Insignia and the Norwegian Joy will make a second double arrival on Monday, January 9. Double arrivals will occur on January 10 and 11, as well as on January 16, 17, 24, 25, and 31. There will be a second triple ship arrival on January 18.
As with all ship arrival procedures, the port community authorities were on hand to check the cruise ships and their passengers' ids in order to ensure the safety of the ship, the maritime-port community, and the local populace.
------ADVERTISEMENT------
------ADVERTISEMENT------
------ADVERTISEMENT------
------ADVERTISEMENT------