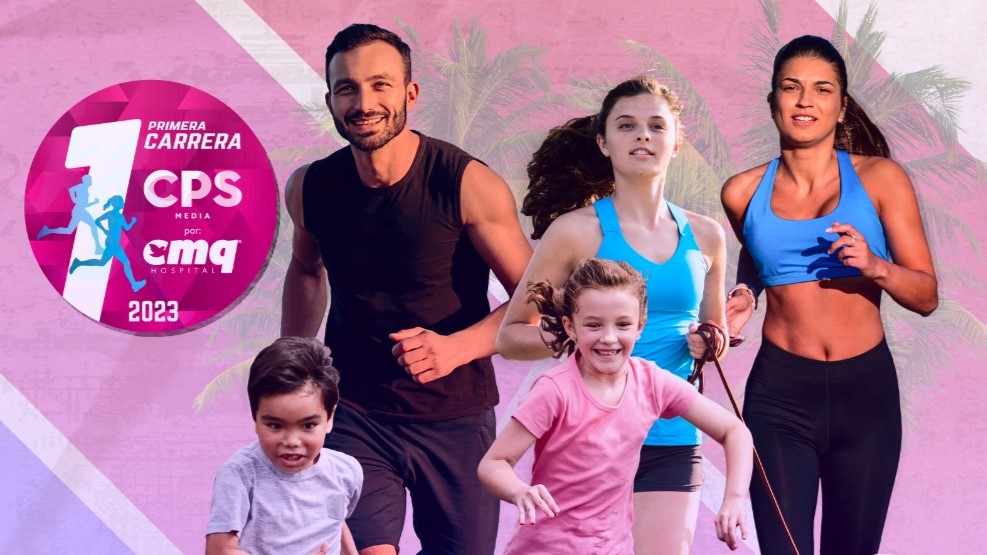 Join CPS Media and Hospital CMQ in the first recreational race with a cause
CPS Media and Hospital CMQ will organize the first Recreational Race with a Cause on October 29th, looking to boost family coexistence, promote physical activity, and support non-profit associations.
To participate, go to the CPS Media offices at 111 Proa Street in Marina Vallarta and donate three or more products worth $250 in adult diapers, wet wipes, moisturizing lotions, healing kits, and non-perishable foods, among other things. Everything collected will be donated to Puerto Vallarta's Centro de Atención Integral para el Adulto Mayor and the Puerto Vallarta Food Bank.
The event will take place at Marina Vallarta, beginning by the whale sculpture. It will go through the area's main streets until rounding back to the starting point. There will be two distances to go, 3 km and 5 km. You can walk, jog, or run. Participants will have the option to enter a gift raffle.
The event is scheduled for 7:00 a.m. Efrén Muñoz will lead a spirited warm-up with dance. There will also be vendor booths, entertainment, and different fun activities.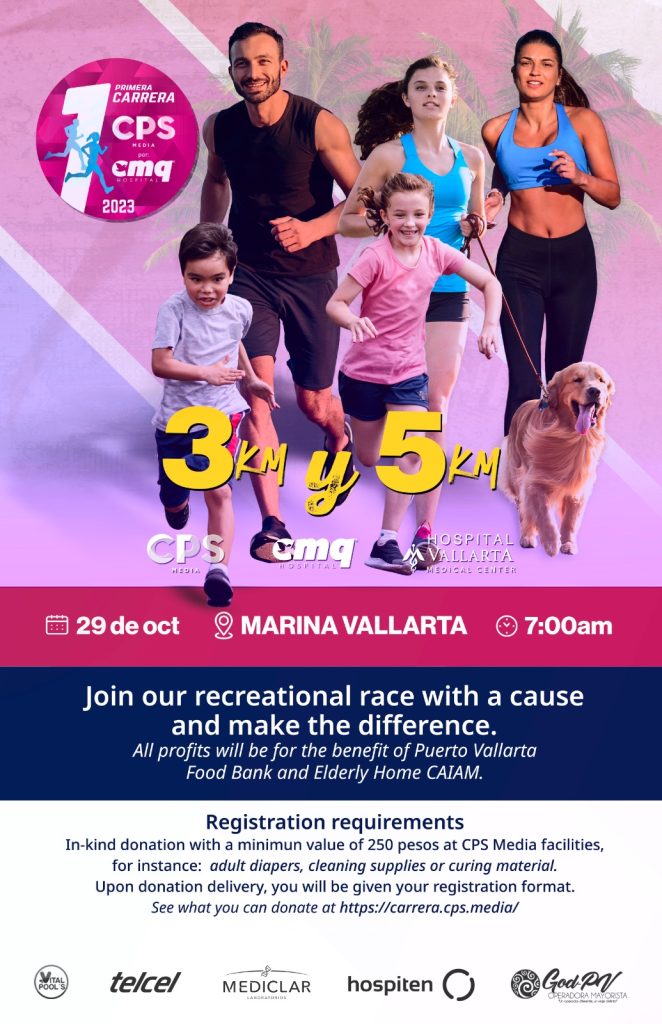 Fernando Ortiz, Radiante FM 98.3 programming coordinator, explains:
It is not a competitive race. Sure, there will be awards for the first places, but no monetary compensation. That's why there is neither a monetary registration fee. Rather, we wanted to create a friendly environment for families and groups of friends to come and have a good time. Also, we wanted to support a couple of non-profit organizations.
The event has a registration restriction of 500 people. In the next weeks, the Radiante FM 98.3 team will be present at several spots throughout the bay, including the Malecon on Friday 15th at 4:00 pm and the CMQ Premiere Hospital facilities on Tuesday 19th at 9:00 am, where you may bring your donation and register for the event.
More information on this event can be found at https://carrera.cps.media/.
Join CPS Media and Hospital CMQ's first recreational race with a cause, bring in your  donation, put on your sneakers and have fun with us!
------ADVERTISEMENT------
------ADVERTISEMENT------
------ADVERTISEMENT------
------ADVERTISEMENT------