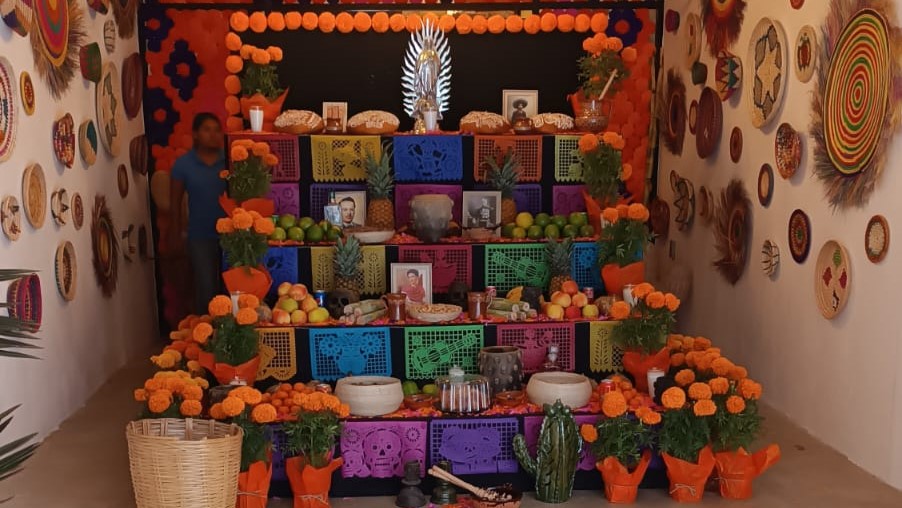 Day of the Dead Altars, everybody's tradition
Altares de Muertos, or Day of the Dead altars, are vibrant and poignant expressions of Mexican culture, blending indigenous beliefs with Catholic traditions. During the Día de los Muertos festivities, these elaborate altars honor departed loved ones and serve as a captivating fusion of symbolism, color, and heartfelt remembrance.
In Puerto Vallarta, you can find many altars all over town. However, there is one we want to share with you today, one made with traditions from the state of Oaxaca. I went to talk with Alberto Contreras, owner of Casa Oaxaca in Zona Romántica. This is what he told me:
Alberto, will you tell us what this is about?
My name is Alberto Contreras, and I am originally from the state of Oaxaca. We are currently showcasing our traditional Altar de Muertos, which is a very strong tradition that is still alive. These dates are very important to us. During this celebration, we welcome our deceased relatives who come to visit us.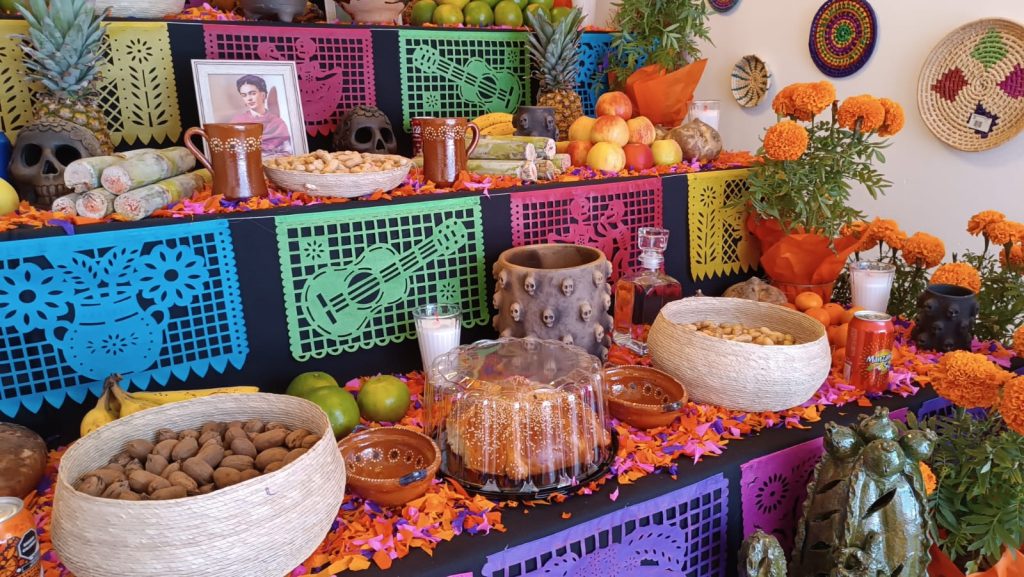 What special characteristics are there in this Altar de Muertos?
This offering is a traditional offering that includes several elements that are fundamental to us. We place four large breads, each representing an element: fire, earth, water, and air. We always place candles that represent light. Also, we also include the marigold flower, which represents the path where our deceased loved ones pass from the other world to this world in order to visit us.
We include the traditional mole, a typical Oaxacan dish characterized by being loved by all Oaxacans. It is a very traditional and essential dish that should not be missing from the altar. We also have traditional chocolate in bar form. We include seasonal fruits such as oranges, mandarins, apples, sugar cane, peanuts, and walnuts.
These are all the elements that this altar contains. It is the traditional and typical offering that we place on a Day of the Dead altar in Oaxaca.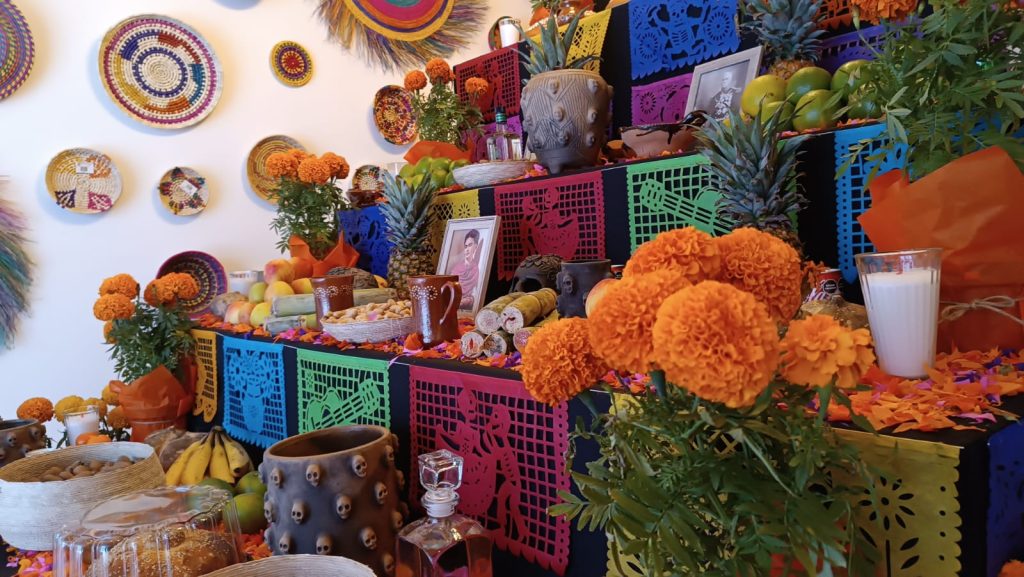 How long will this altar be up?
The altar will be set up until November 3rd.
Regularly it is a tradition that on the 3rd, the Day of the Dead altars are taken down, we put them up from the 28th, which is when the souls of the pets arrive and from then on we will go to the house, waiting for the little angels and our faithful departed who arrive today.
According to our traditions, they arrive at three o'clock in the afternoon and we already have to have the altar prepared with the food. They leave on November 2nd and that is when we accompany them to the cemetery to say goodbye and then on November 3rd the altar is removed.   That is the tradition we have.
How many years have you been setting up Day of the Dead Altars here in Vallarta?
Here in Vallarta I have been setting up the altar for 5 years.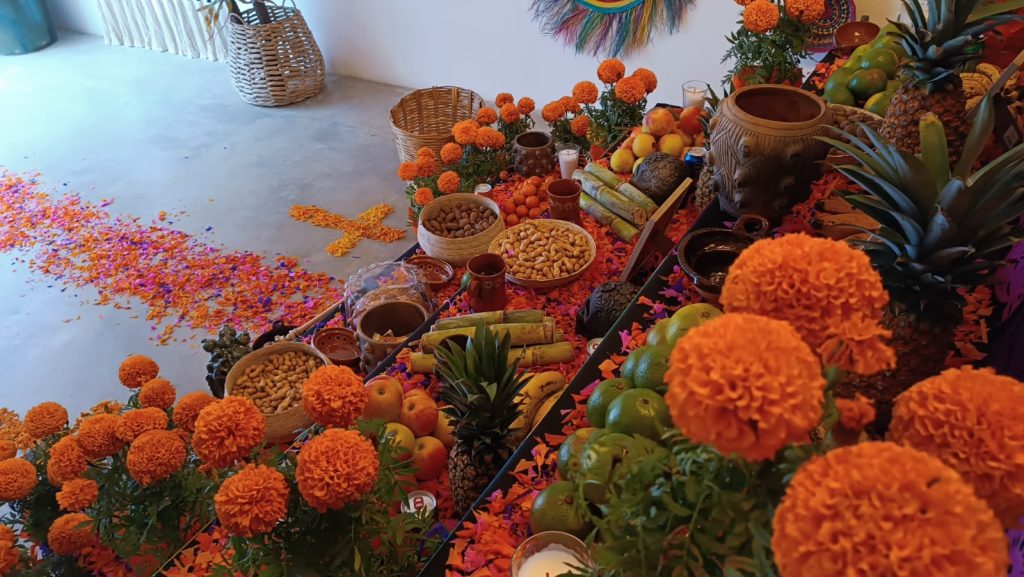 Is there anything else you would like our readers to know?
I would like to invite them to come to Calle Aquiles Serdán 377 in Colonia Emiliano Zapata . Visit the altar  to experience this tradition. It is very important for me to keep it alive because it is part of our essence as Mexicans and Oaxacans.
------ADVERTISEMENT------
------ADVERTISEMENT------
------ADVERTISEMENT------
------ADVERTISEMENT------