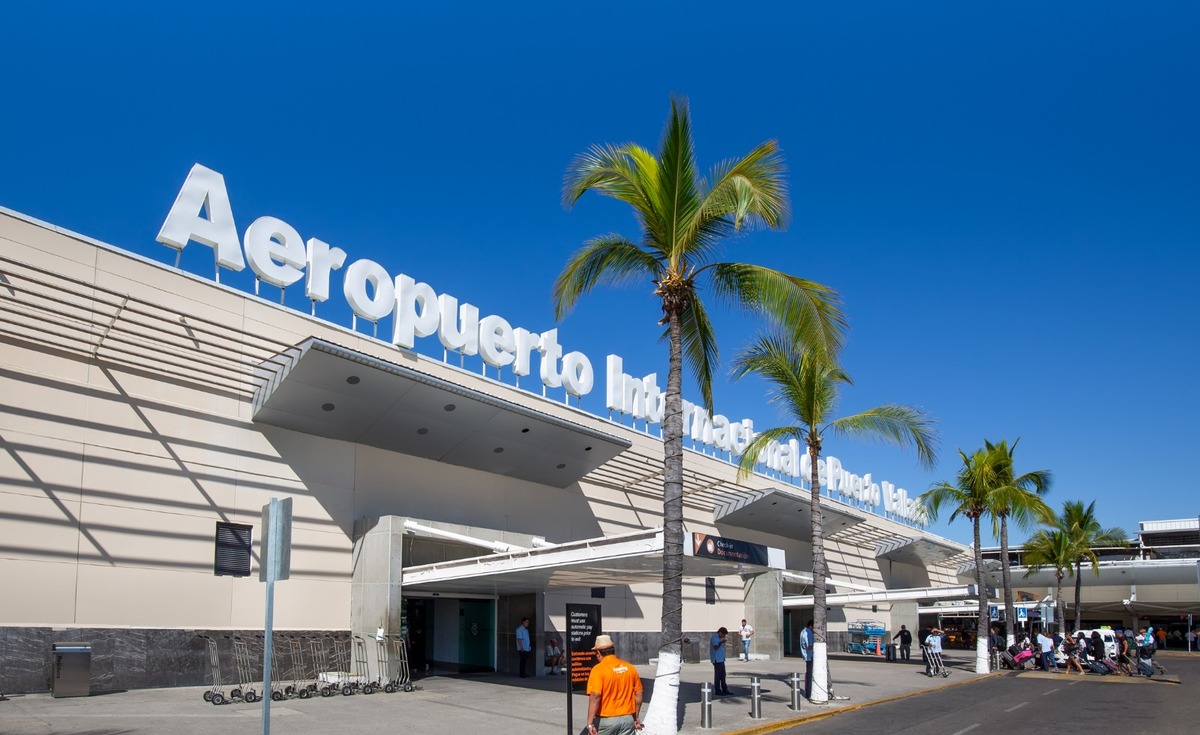 Getting around in Puerto Vallarta Airport
Thousands of passengers pass through the Puerto Vallarta Airport each day; for most of travelers, here is where their journey to paradise begins. You are probably dreaming of cool margaritas and jungle excursions as you book your tickets to Puerto Vallarta, not about navigating the airport. However, by reading this fast airport guide, you'll have smooth travels and get to the beach quickly and effortlessly.
Airport Location
It is important to know where you are when you get to the Puerto Vallarta International Airport. The Puerto Vallarta airport is located at the north end of the city and south of Nuevo Vallarta. There are several options for airport transportation here, and it is right off the Mexico 200 highway, near to the Marina Vallarta district.
Puerto Vallarta Airport Code
Enter the Puerto Vallarta airport code, PVR, to quickly and easily book flights. You can swiftly look up flights to Puerto Vallarta and check timetables as you go with this code since the PVR airport is the sole direct route to the Bay of Banderas.
Airline Arrivals and Departures
The Puerto Vallarta airport is not that large, and arrivals and departures are right next to one another, both on ground level, even though hundreds of flights land and take off there every day. Upon arriving, you will go through the gates slightly north of where you check in for departures at the southern end of the terminal.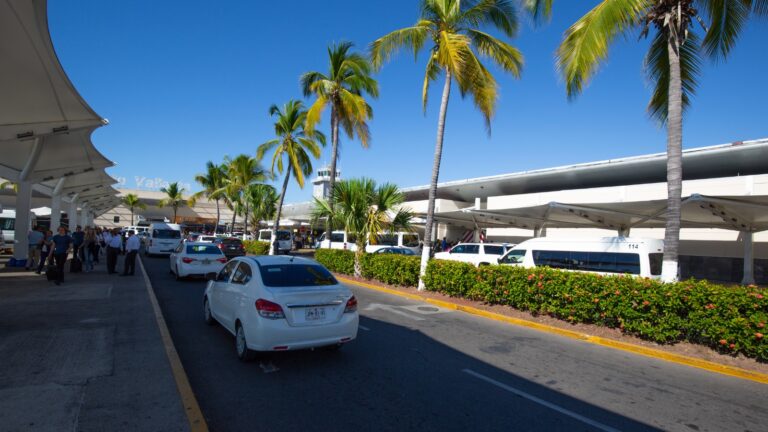 Airport Transportation
The Puerto Vallarta airport can be reached in a number of ways. Official airport transportation firms will offer you their services as soon as you land at airline arrivals, ranging from massive 15-passenger vans to private taxis. These solutions are efficient and practical, but they are frequently the more expensive choice. You will need to walk from the airport to the bus stop along the main road in order to catch an Uber. Although you could potentially use a public bus to go to Puerto Vallarta, we don't advise it if you are carryng a lot of luggage.
Shopping and Dining
Take some time to have a final lunch and purchase some mementos before departing from the PVR airport. Before your flight, you have a variety of alternatives for burgers, seafood, and subs. You may also stop in a store to pick up some chips and a drink to bring with you. High-end tequilas, cigars, and chocolates line the shelves of the duty-free stores. Everything is available, including silver jewelry and keychains.
Airport Tips
The following are a few more considerations for the PVR airport:
Stewards on flights to Puerto Vallarta will distribute immigration forms. You will go through immigration once you arrive at airline arrivals. They will keep a portion of the form and give you back the bottom portion. Keep this and give it to them before you go. You must pay a fine if you misplace it.
Arrive at least two hours prior to takeoff, but allow more time if possible during peak travel times when lines to check in might be lengthy.
Remember to pack all liquids in your checked bag or in a TSA-approved clear bag.
Tequila bottles and other bulky items can be purchased at the airport to prevent your checked suitcase from being overweight. Any last-minute shopping you complete can be carried on the aircraft.
Even though there is only one terminal at the Puerto Vallarta International Airport, becoming familiar with it will help you travel with less worries. You will have everything you need to escape to paradise, including knowledge of the Puerto Vallarta airport code and comfort with immigration.
------ADVERTISEMENT------
------ADVERTISEMENT------
------ADVERTISEMENT------
------ADVERTISEMENT------