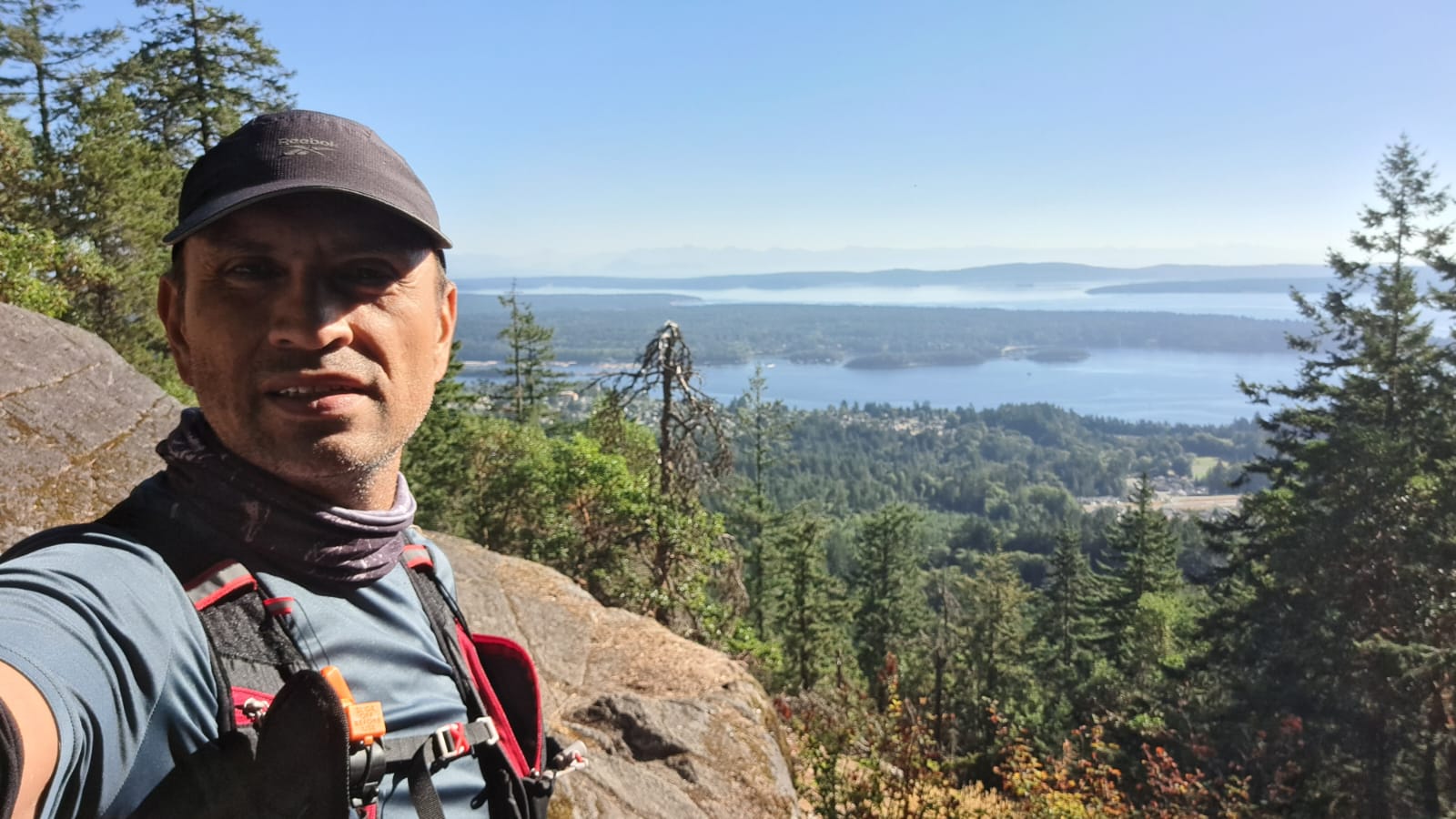 Amateur PV Hiking
Hiking the complete circuit to Heart Lake
I had to do it.  I got some bear gas and headed back up the mountain to complete the circuit around Stocking and Heart lakes.
I'm sure you'll remember that when I got to Stocking Lake I ran back down the mountain.  This time around, bear gas and a pair of trail poles promised less fear and a full circuit trail.  The circuit was granted but the fear did not disappear.  I explain.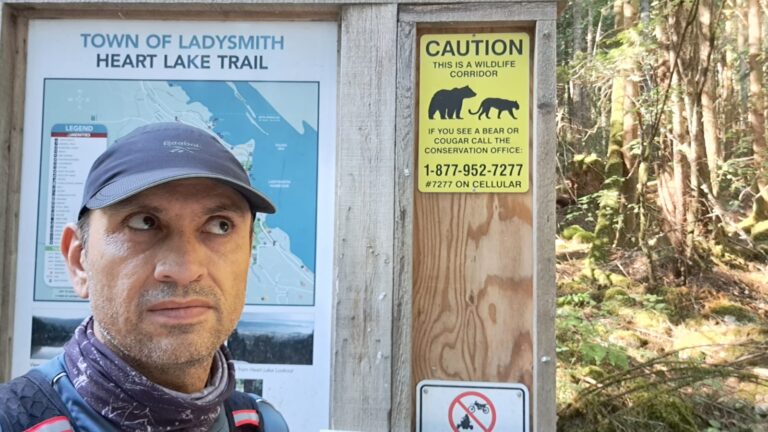 I returned to Stocking Lake.  And armed with fear… I mean, with courage, I entered a path next to the lake that, although very isolated, is unmistakable.  The loneliness there feels tremendous.  The sticks did not go to the ground, they stayed in my hands more defensively than pushing.
As I left Stocking Lake far behind and searched for the trail on my phone, I could see that Heart Lake was nearby.  I followed a couple of road marking posts and didn't hesitate until I noticed a strange change in my route.  I checked my digital map and noticed that I was something like 6 minutes off course.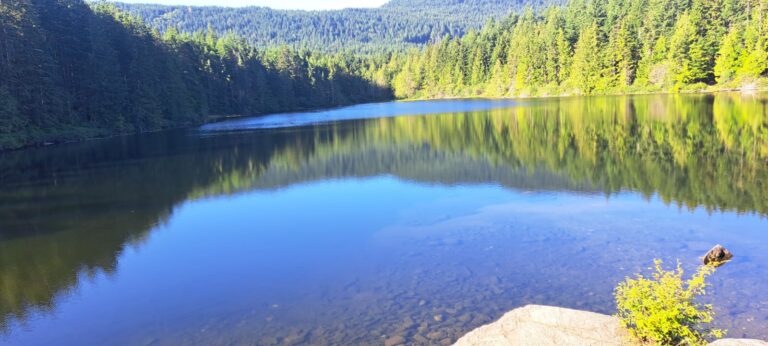 In these cases, all you can do is to go back and accept the wasted time.  I had been running whenever I could, but this time the anguish of having made a mistake quickened my pace and in my return to a trot I finally stumbled.  The pole in my right hand did its job and prevented the fall.
It was later that I found something hidden, a post with indications that can only be seen by going back down the road.  This signal sent me down a path covered with branches and cobwebs that I removed with my sticks and ended up skirting the longed-for Heart Lake.  From there I could see at the other end of the lake the rock that years ago would have been the goal reached by my wife and me.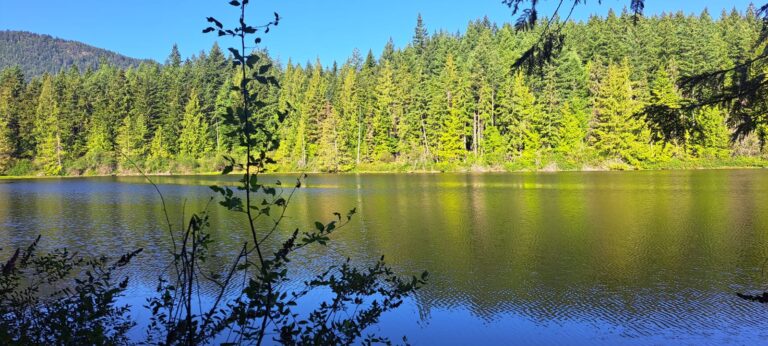 After going around the lake and reaching that rock, I rested, drank water and had a couple of snacks plus 5 minutes off, and set out to find the route down the road.  The poles guided me to another route back to Stocking for a minute, so I wasted no time and without much effort found the correct trail.
The descent from Heart Lake is very steep and slippery, but my hiking shoes did a good job.  Halfway down, I saw a path that I recognized as access to a viewpoint from where I took pictures just like years before.
------ADVERTISEMENT------
------ADVERTISEMENT------
------ADVERTISEMENT------
------ADVERTISEMENT------