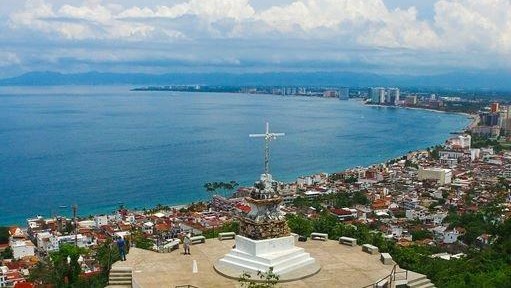 Amateur PV Hiking
Hiking to Mirador de La Cruz
Urban routes can also be fun. Some, even exhausting.
The most famous viewpoint in Puerto Vallarta is the Mirador del Cerro de La Cruz. Here, it is not possible to get lost, since this route is located on El Malecón, so we can just imagine the view that awaits us up there.
This time you just need to get to the Malecón and find Abasolo street. From there we will be able to see our destination up the street at the top of the hill, where a stairway structure is dominant next to the cross crowning the top. Now, our legs will do all the work as not so usually.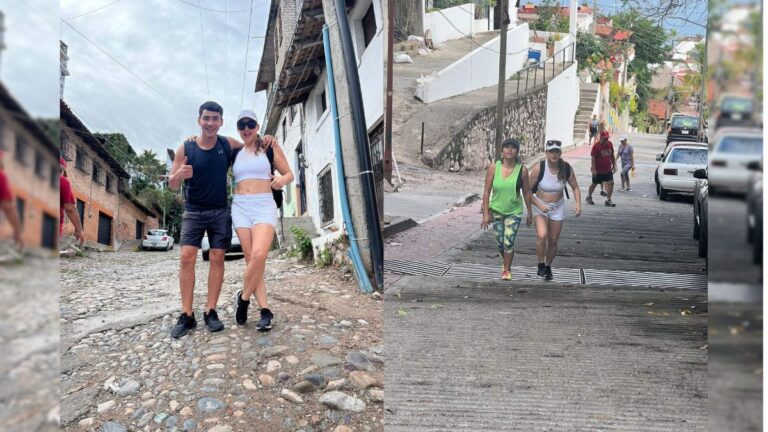 As we begin to walk up the street, after four small blocks that are not very steep, we will find two steps on each side where the sidewalks end. I suggest taking the one on the right side and when you finish going up, look for the same street we started on, after going around the trees when you reach Emilio Carranza street.
When returning to Abasolo street, we can walk on the stepped sidewalk or on the pavement since there is not much traffic because this is a very steep slope. After 180 meters, we will find ourselves at the bottom of the stairs that invite athletes to train legs and cardio and who will constantly cross paths with us.
Already at the top, we find a square with several levels, more stairs and the cross itself that we saw from El Malecón. But we're not done climbing yet. A structure with three floors and two levels with viewpoints awaits us with a challenging presence to complete our ascent. Already on the third level, the view is impressive and 360 degrees, as well. We can appreciate the entire bay and much of Puerto Vallarta. It's time for photos.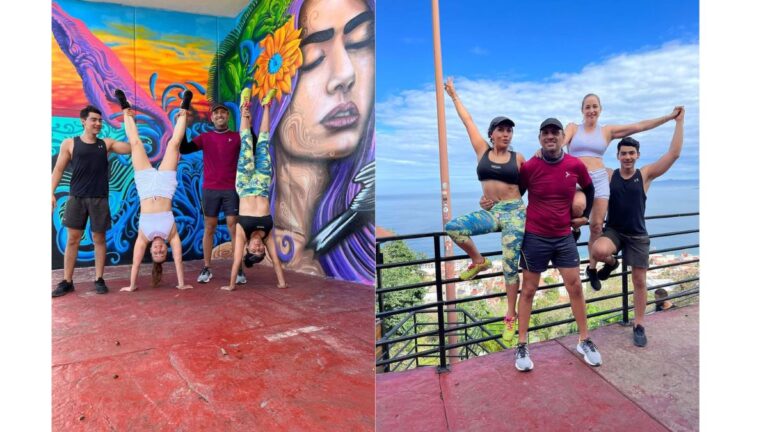 Currently, there is a cafeteria at the top, where we can have a snack and a well-deserved rest. Also, it may be the only place to escape the sun's rays if it's not cloudy. I prefer to bring my liquids and my snacks, to be able to better control what I consume. There are also bathrooms that I personally have never used but will surely do well for an 'emergency'.
If you want to see the sunset, don't worry about the night darkness, the square at the top has very good artificial lighting as well as the way back. Regarding the return, the path is the same, so be careful because the inclination on the way down can play a trick on you and take you to the ground. Go down calmly because, at the end of the descent, you will surely want to continue your walk along El Malecón, and perhaps have a drink to recover your breath and energy.
------ADVERTISEMENT------
------ADVERTISEMENT------
------ADVERTISEMENT------
------ADVERTISEMENT------