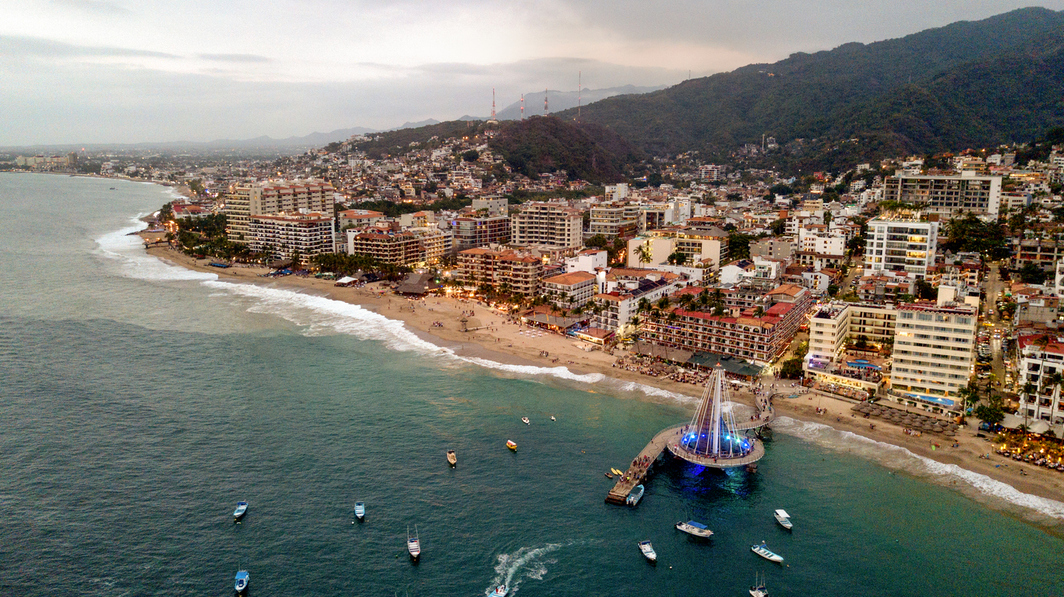 How to get to Puerto Vallarta in 2023
There is a ton of information available on how to get to Puerto Vallarta, a popular tourist destination. Although most online travel guides focus on cheap flights, there are other options, including driving, flying, or even taking a cruise ship.
Depending on your schedule, resources, and interest in traveling throughout Mexico, there are several ways to get to Puerto Vallarta, Jalisco. Puerto Vallarta receives a considerable arrival of travelers by air, land, and sea. If you come by land, you can benefit from the chance to stop at other places along the way, such as magical towns and some of Mexico's best beaches.
Traveling to Puerto Vallarta by Road
Where is Puerto Vallarta located? This is the first thing you need to know. The journey to Puerto Vallarta, Jalisco, from Guadalajara, the state's capital, takes five hours. Secondly, is driving to Puerto Vallarta safe? You can drive from Guadalajara to Puerto Vallarta with the peace of mind of knowing that the route is very safe.
From Mexico's bustling capital, Mexico City, travel an exciting 10-hour drive to Puerto Vallarta. We advise arriving in this metropolis for international visitors in order to start this unforgettable journey by renting a car. The most advantageous route, starting from Mexico City, is via the highway leading to Morelia, and then you just need to follow the clear signposts pointing towards Guadalajara.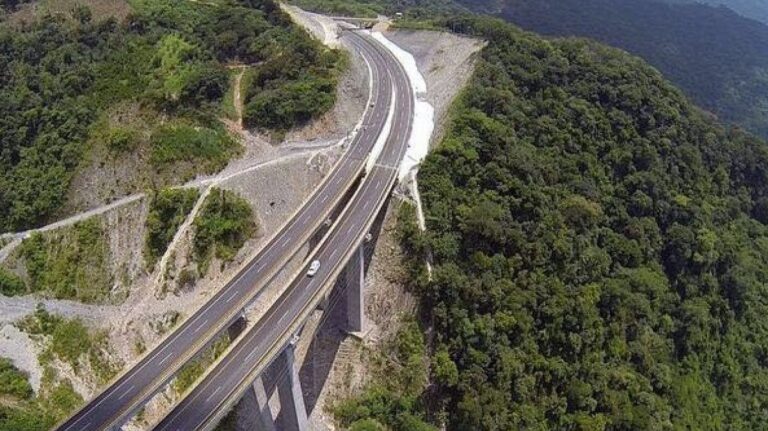 You have two options for an exhilarating road trip from Guadalajara to Puerto Vallarta along two scenic routes. The first one takes you along the Pacific coast, following Federal road 200 after a drive along the highway to Compostela. As you travel along this picturesque stretch, make sure to pause and bask in the glory of some of Mexico's most stunning beaches.
Alternatively, take the road less traveled via Mascota, where despite some winding sections and less-than-perfect road conditions, the journey is safe and navigable. Traverse the Sierra Madre Occidental and be enchanted by the breathtaking vistas of the surrounding landscape. Along the way, discover the charm of the Magical Towns of Mascota, Talpa de Allende, and San Sebastián del Oeste, each with their unique history and allure. Don't miss the opportunity to stop and take in the sights.
If you want to travel by bus, you can get your tickets online or directly at the Guadalajara central bus station. The most sought-after lines are:
    ETN
    Primera Plus
    Futura
    Vallarta Plus
Traveling to Puerto Vallarta by Plane
American Airlines, Air Canada, Delta Airlines, Alaska Airlines, United Airlines, Westjet, Air Transat, Frontier Airlines, Sunwing Airlines, and Sun Country Airlines are just a few of the international carriers that currently offer flights to this well-liked beach destination in Mexico.
Some of them offer direct flights from the United States and Canada to Puerto Vallarta. They all arrive at the Puerto Vallarta International Airport. To get the best and cheapest flights to Puerto Vallarta, we advise booking in advance as prices vary depending on the season.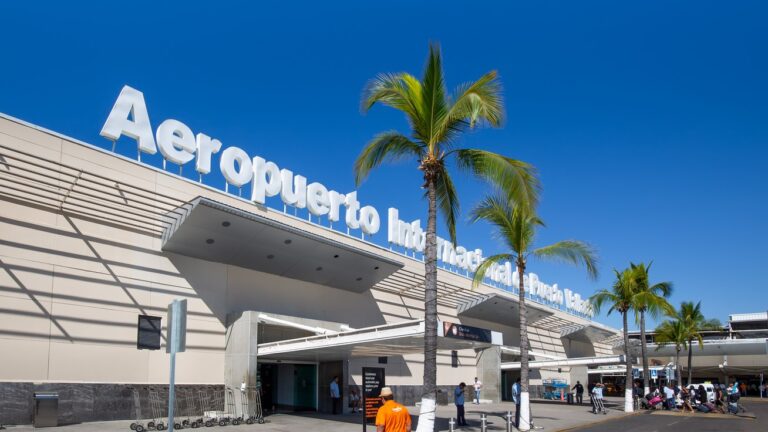 The domestic carriers are Aeromexico, Viva Aerobus, Volaris, and TAR. The last three are low-cost airlines, with the conditions it entails, while Aeromexico is typically a little more expensive.
We offer you the complete arrivals and departures timetable of Puerto Vallarta's airport at https://tribune.travel/flights/puerto-vallarta
Traveling to Puerto Vallarta by Cruise Ship
If you are looking for a unique and exciting way to reach your destination, why not consider setting sail on the open seas? A number of top-notch cruise companies offer voyages that make a stop in this enchanting port, allowing you to explore all the sights and sounds it has to offer.
From the luxurious Discovery Princess to the sleek Celebrity Solstice, there are plenty of options to choose from. Other fantastic ships that call at this port include the Norwegian Joy, the Royal Princess, the Carnival Panorama, the Navigator of the Seas, the Emerald Princess, and the Zaandam. Don't miss out on the chance to experience the magic of this destination from the comfort and style of a cruise ship!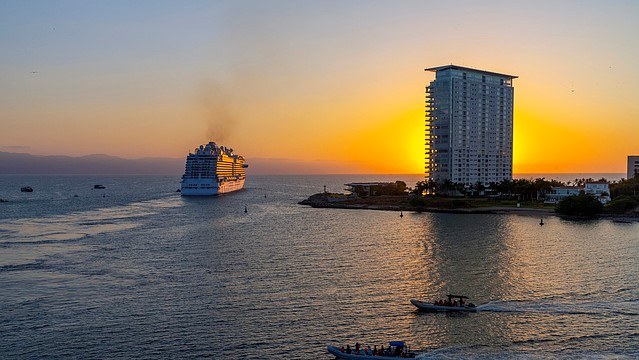 When cruise ships make a port stop, passengers typically have the opportunity to explore the surrounding areas for a day of sightseeing and shopping. If you are planning to disembark in Puerto Vallarta, you may have some concerns about safety. The good news is that this charming city is considered one of the safest in Mexico. You can feel confident that Puerto Vallarta is a welcoming and secure destination. In fact, the only danger you may face is falling so deeply in love with this enchanting town that you will never want to leave!
Now you know everything there is to know for you to make a decision. Would you rather come to Puerto Vallarta by land, air or sea? Whatever your choice, this enchanting town will… well, enchant you!
------ADVERTISEMENT------
------ADVERTISEMENT------
------ADVERTISEMENT------
------ADVERTISEMENT------