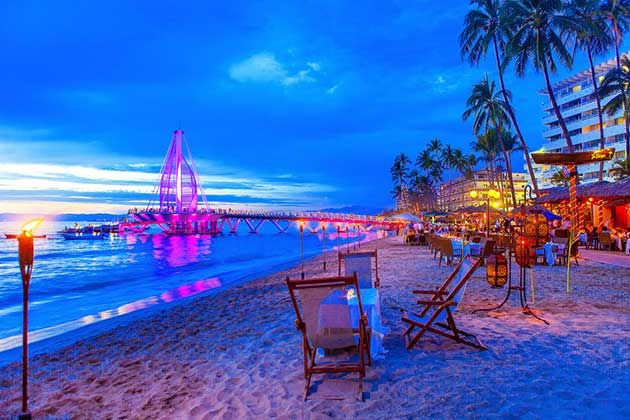 Playa Los Muertos: Discover the Charms of Puerto Vallarta's Gem
Nestled on the beautiful shores of Puerto Vallarta, Mexico, Playa Los Muertos stands as one of the most popular and beloved beaches in the area. With its breathtaking views, warm golden sands, and a plethora of activities, this beach has become a true haven for locals and tourists alike. Let's dive into what makes Playa Los Muertos so special.
One of the striking features of Playa Los Muertos is the vibrant and lively atmosphere that permeates its shores. Visitors are welcomed by a kaleidoscope of colors, as beach umbrellas and loungers dot the coastline, creating an inviting space to relax and soak up the sun. The beach's popularity is evident, as it buzzes with a diverse crowd of beachgoers from all walks of life.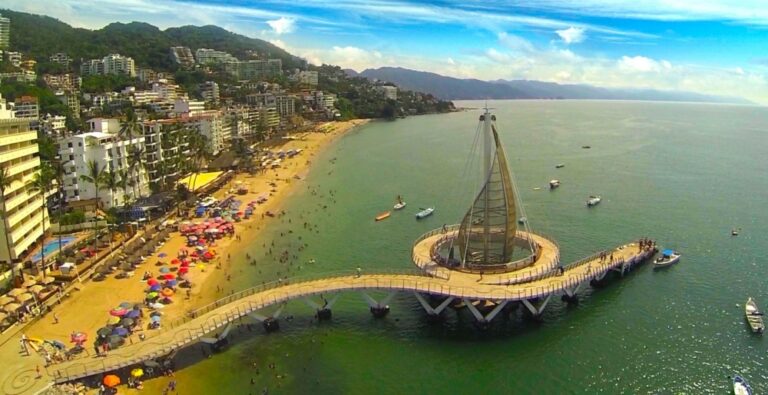 As you stroll along the shoreline, you'll encounter an array of eateries that offer a tantalizing selection of local delicacies and international cuisine. From fresh seafood dishes that showcase the region's bountiful marine life to authentic Mexican tacos bursting with flavor, there is something to satisfy every palate. Indulging in a beachfront dining experience while savoring a refreshing cocktail as the waves gently crash nearby is an absolute must-do at Playa Los Muertos.
One unique aspect that sets Playa Los Muertos apart is its reputation as a gay-friendly beach. The nearby neighborhood of Zona Romantica has long been a hub for the LGBTQ+ community, and its influence spills onto the beach as well. Gay beachgoers flock to this area, creating an inclusive and welcoming atmosphere. Playa Los Muertos proudly hosts a vibrant gay market where visitors can find an eclectic range of handmade crafts, clothing, and souvenirs. This market not only showcases the creativity of local artists but also fosters a sense of community and acceptance.
For those seeking an unforgettable experience, visiting during Gay Pride in 2023 is a highlight not to be missed. Puerto Vallarta has become renowned for its annual Gay Pride celebration, attracting visitors from around the world. The beach becomes a vibrant epicenter of festivities, with colorful parades, lively parties, and a joyful celebration of diversity. Gay Pride at Playa Los Muertos is a testament to Puerto Vallarta's commitment to equality, love, and acceptance.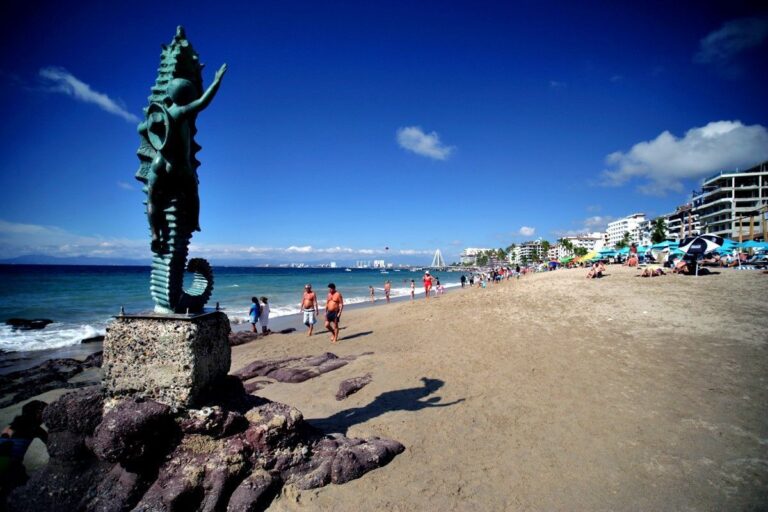 Beyond the festivities, Playa Los Muertos offers a multitude of activities for every beach enthusiast. The warm and clear waters invite you to take a refreshing swim, or perhaps try your hand at paddleboarding or kayaking. Adventure seekers can explore the underwater world through snorkeling or scuba diving, discovering a dazzling array of marine life and vibrant coral reefs.
If relaxation is your aim, treat yourself to a beachside massage or indulge in a tranquil yoga session as the sound of the ocean serves as your soundtrack. The beach is also an excellent spot for people-watching, as you observe the colorful array of characters passing by.
In the evening, Playa Los Muertos takes on a new ambiance. The beachfront transforms into a lively hub of activity, with beachside bars and clubs coming to life. Live music fills the air, and you can dance the night away under the stars. Whether you prefer a cozy beach bonfire gathering or an energetic dance party, the beach has something for everyone.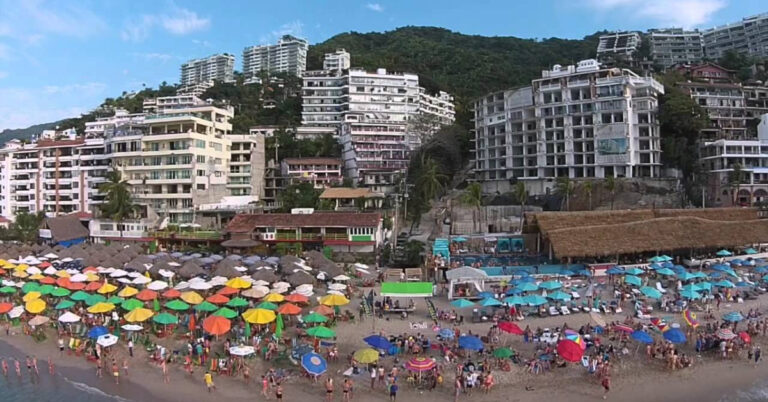 Playa Los Muertos in Puerto Vallarta is more than just a beautiful beach; it is a vibrant and inclusive destination that embraces diversity and celebrates life. From its popularity among locals and tourists to its mouthwatering eateries and gay-friendly atmosphere, this beach is a testament to the warmth and charm of Puerto Vallarta. Whether you're seeking relaxation, adventure, or a vibrant celebration, Playa Los Muertos offers an unforgettable experience that will leave you longing to return to its golden shores time and time again.
------ADVERTISEMENT------
------ADVERTISEMENT------
------ADVERTISEMENT------
------ADVERTISEMENT------