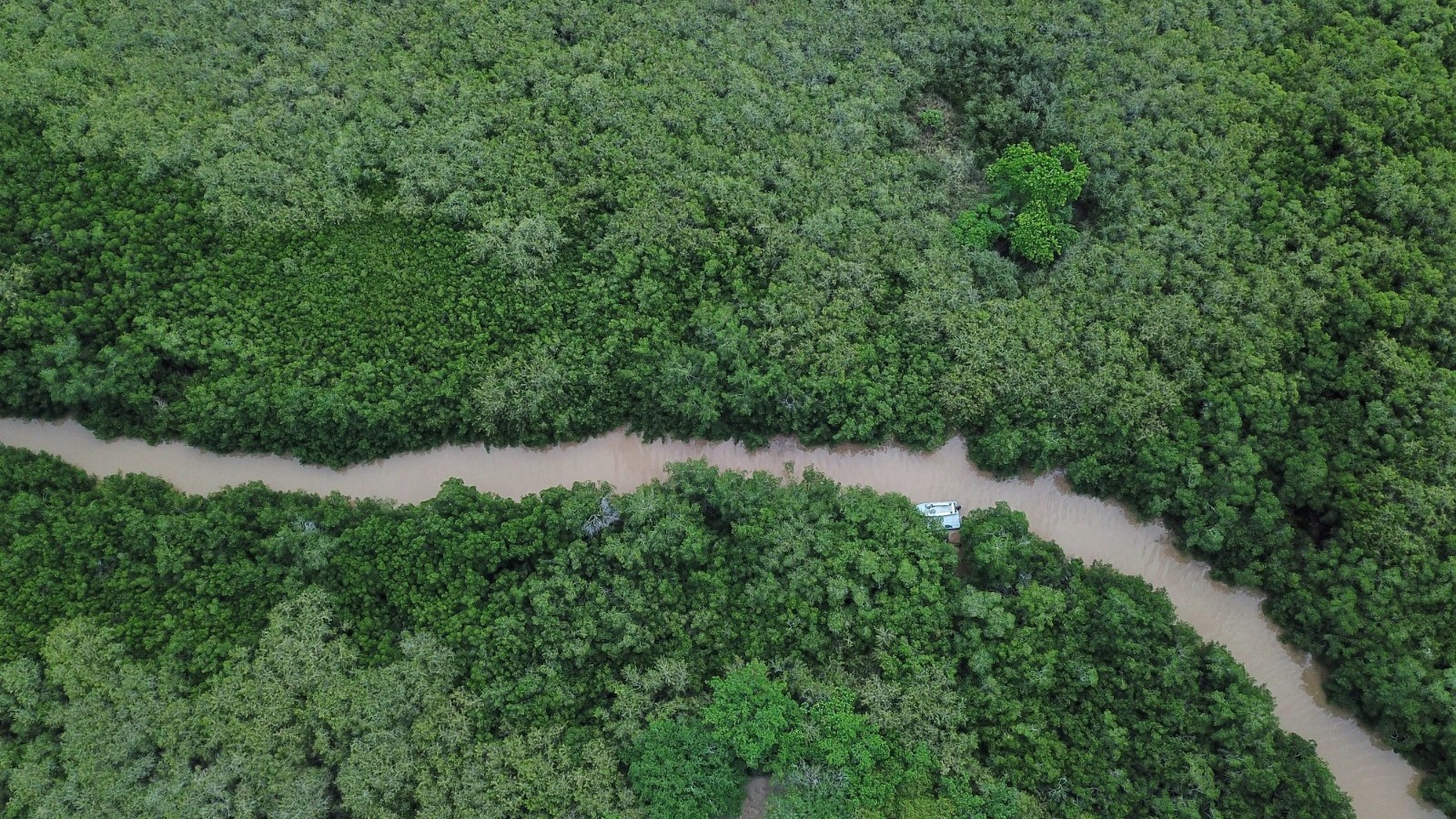 World Wetlands Day: Let's Protect El Salado Estuary
Mexico ranks second among countries in terms of the number of Ramsar sites, with just over 8 million 657,57 hectares or 142 bodies of this type; Jalisco contributes nearly 10% of this number, with 13 areas totaling 156,000 hectares.
Ramsar Sites
The Ramsar sites denomination comes from the convention held in 1971 in that Iranian city, where a treaty was signed to protect wetlands and take action for their conservation.
As part of the commemoration of World Wetlands Day, Jaime Torres Guerrero, biologist and director of the El Salado Estuary in Puerto Vallarta, explained that the importance of these areas lies not only in water catchment or job creation, but also in the mitigation of several natural phenomena and the fact that they are water storage and purification areas.
They are places of biodiversity, they buffer floods, that is to say, in the coastal zone, they protect communities from the effects of waves, rainfall and storms, they mitigate and adapt areas to the effects of climate change, they are places of water supply, they provide water storage, even for human consumption.
He also stated that these areas can promote employment by implementing recreational services, such as the El Salado Estuary, one of the most important wetlands in Jalisco, where different activities, such as wildlife observation within the urban area, particularly aquatic and bird watching, can be carried out in accordance with Mexican regulations.
About El Salado Estuary
The El Salado polygon was expanded from 168 to 208.2 hectares in March 2020. 135 of these are mangrove and marsh vegetation, plus two remnants of medium subcaducifolia forest bordered by successions of aquatic and underwater vegetation elements, thorn forest, and secondary vegetation. In these ecosystems have been found 99 bird species, 46 plant species, 10 mammals, and 29 amphibians and reptiles.
El Salado's waters are fresh and saline, making it suitable for the development of many species in highly healthy conditions; many fish lay their eggs here because of the security provided by the estuary and the amount of nutrients contained in its waters. When they reach maturity, they migrate to Banderas Bay, where they contribute to the abundance of vegetation and animals.
Its habitat components are beneficial to migratory birds as well as the development of mammals' and reptiles' life cycles. The nutrients in the El Salado Estuary provide a food source for all of the animals that live in Banderas Bay, and it also serves as an important hydrological regulator, protecting the city from flooding.
Renovation works are underway with the goal of resuming the schools and tourists visits. The new pier facilities is still a pending task.
Wetlands protection in Mexico
Mexico has several protection schemes for wetlands in place, including laws and official standards. Amongst other regulations, they detail that all water bodies with fauna and flora species are priority conservation sites.
With this in mind, Torres Guerrero stressed the importance of the authorities' role to "declare them, protect them, take care of them and set up particular management plans designed to deliver results for both the ecology and the human populations in the surrounding area."
For more informatin, visit the website esteroelsalado.com
Reporting by Estefanía Meré and CPS Media
------ADVERTISEMENT------
------ADVERTISEMENT------
------ADVERTISEMENT------
------ADVERTISEMENT------