Restaurants
Riviera Nayarit
All types of food you can find in Puerto Vallarta, from taco stands to fine gourmet dining, are easy to spot in our Tribune Travel guide.
626 Café
Deli
Lázaro Cardenas 74, Zona Dorada, Bucerías
Adauto's on the Beach
International
Del Pacífico 11 A, Bucerías
Bambú Restaurante
Mexican
Estaciones 1099, Los Arroyos Verdes, Bucerías
Columba
Seafood
Marlin 14, La Cruz de Huanacaxtle
D Stock Gourmet
Deli
Paseo Cocoteros 53, Marival Residences, Nuevo Vallarta
Don Pedro's
Mediterranean
Marlin 2, Sayulita
El Barracuda
Seafood
Blvd. Nayarit 708, Nuevo Vallarta
El Brujo
International
Pacífico 15-A, Bucerías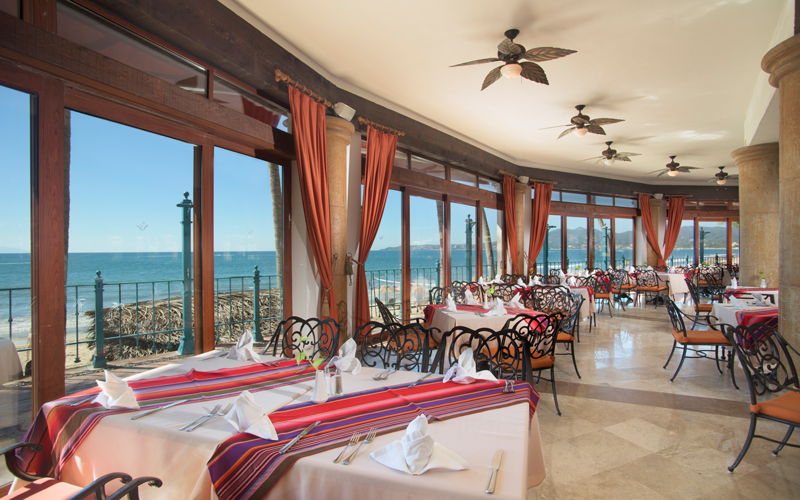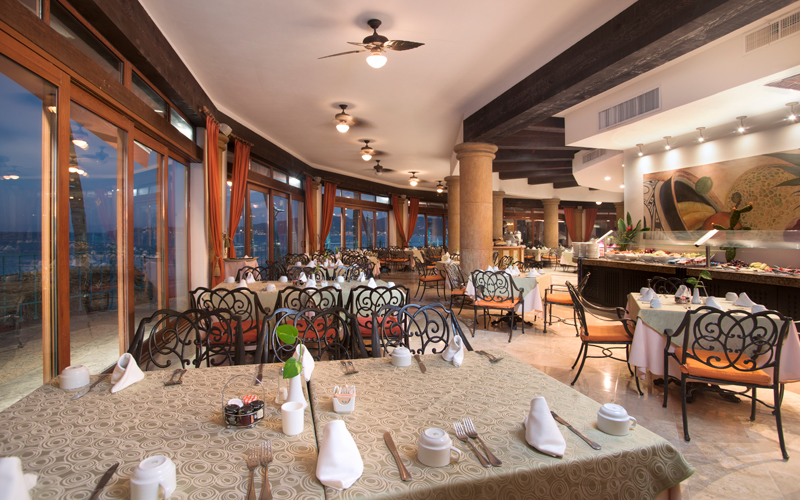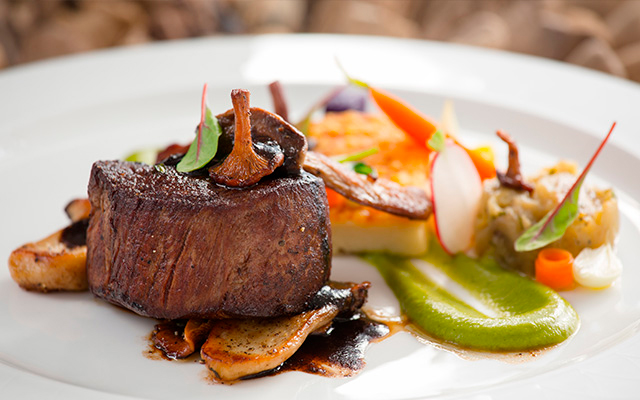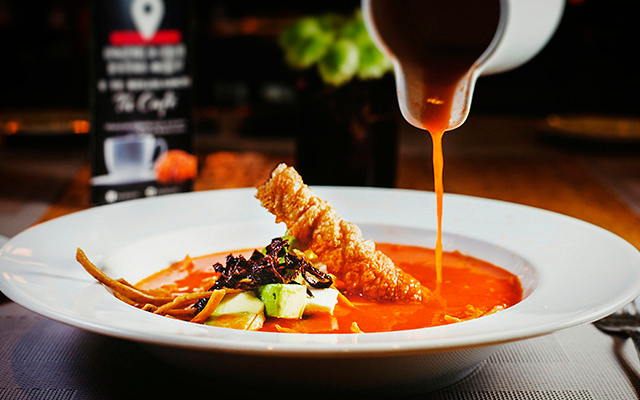 El Patrón
Mexican
Hotel Villa del Palmar Flamingos, Nuevo Vallarta
Work Hours
Monday - 7 am - 10:30 pm
Tuesday - 7 am - 10:30 pm
Wednesday - 7 am - 10:30 pm
Thursday - 7 am - 10:30 pm
Friday - 7 am - 10:30 pm
Saturday - 7 am - 10:30 pm
Sunday - 7 am - 10:30 pm
Impressively located overlooking Banderas Bay, restaurant El Patron offers contemporary presentations of traditional Mexican cuisine. This is truly a sensorial experience, where you can appreciate the flavors, sounds, sights and smells of a heavenly culinary experience.
Breakfast is served as a buffet or a'la carte, while lunch and dinner offer exquisite a'la carte options.
Encore
International
Lázaro Cárdenas 51, Zona Dorada, Bucerías
Epazote
Mexican
Hotel Grand Luxxe, Nuevo Vallarta
Estudio-café
Comfort Food
Paseo de la Marina, Marina Nuevo Vallarta
Fajita Republic
Tex-Mex
Paseo de los Cocoteros lote 8, Nuevo Vallarta
Frascati Bar & Grill
Italian
Malecón de La Marina, local 1 B
Frida
Mexican Haute Cuisine
Hotel Grand Velas, Nuevo Vallarta
Karen's Place
International
Lázaro Cárdenas esq. Juárez, Bucerías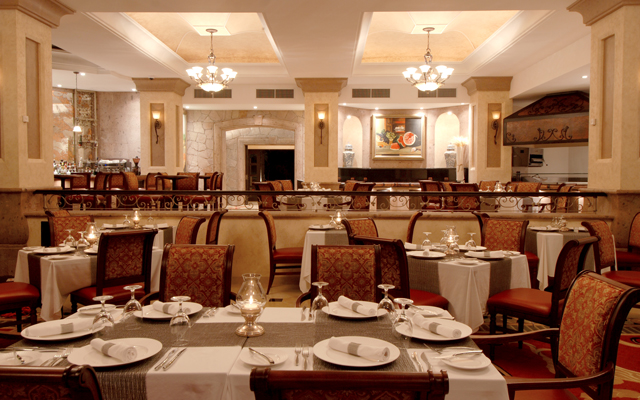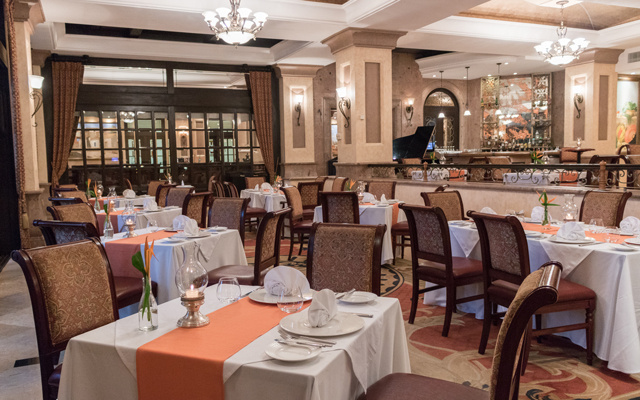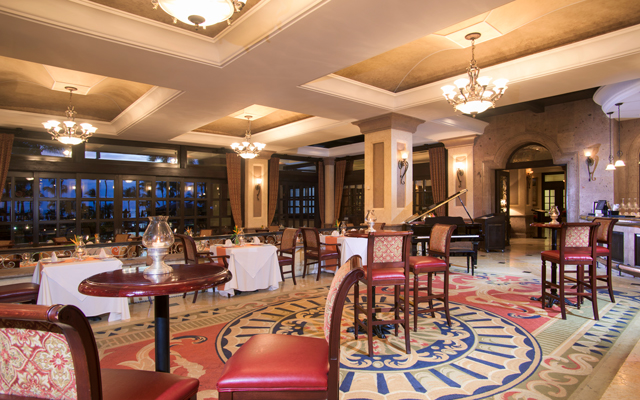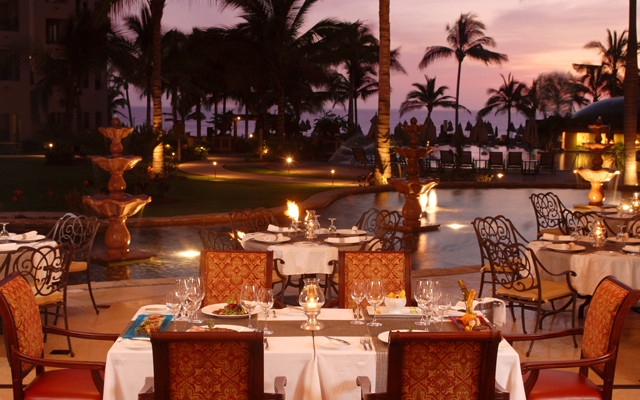 La Casona
Steaks
Villa La Estancia, Nuevo Vallarta
Take your pick of indoor or outdoor dining at La Casona, the eclectic Mexican steakhouse at Villa La Estancia Riviera Nayarit, which boasts a variety of exquisite flavors and an extensive selection of Prime Cuts, such as Kobe beef and New York Strips.
As one of the best fine dining restaurants in Nuevo Vallarta, La Casona is known for its wide variety of eggs benedict and other breakfast favorites in the morning and its scrumptious dinner platters in the evening.
As if the mouthwatering cuisine wasn't enough, La Casona also lays claim to some of the best seats in the house, which feature the breathtaking scenery of Banderas Bay that stretches beyond our beautiful fountains and resort grounds.
La Palma at Vallarta Gardens
International
Hotel Vallarta Gardens, La Cruz de Huanacaxtle
La Parrilla de Villa
Steaks
Blvd. Nuevo Vallarta 220, Nuevo Vallarta
La Peska
Seafood
Malecón de La Marina local 1 B, La Cruz de Huanacaxtle
La Trattoria
Italian
Hotel Villa del Palmar Flamingos, Nuevo Vallarta
Lucca
Italian
Hotel Grand Velas, Nuevo Vallarta
Manta Café
Deli
Playa los Picos 761, Bucerías
Mar Etxea Gastrobar
Spanish
Paseo de la Marina 1 local 16, Nuevo Vallarta
Mariscos Tino's Laguna
Seafood
Boulevard Nayarit 393, Nuevo Valllarta
Matsuri – Koi
Japanese
Carr. Federal 200. 140 local 12, Plaza Los Amores, Bucerías
Mezzogiorno
Italian
Av. Del Pacífico 33, Bucerías
Mmugazz Art & Cuisine Bistro
International
Lázaro Cardenas 74, Zona Dorada, Bucerías
Mr. Cream
Breakfast
Blvd. Las Palmas 3 local 29, Nuevo Vallarta
Nicksan
Japanese
Paseo Cocoteros 53, Marival Residences, Nuevo Vallarta
Nopalitos
Mexican
Paradise Plaza locales K8 y K9, Nuevo Vallarta
Ocean´s Restaurant
Seafood
Av. Del Pacifico 202, Bucerías
Ocho Tostadas
Seafood
Morelos 20, Fracc. Náutico Turístico, Nuevo Vallarta
Oso's Oyster Bar Mercado del Mar 4, La Cruz de Huanacaxtle
Seafood
Mercado del Mar 4, La Cruz de Huanacaxtle
Panino's
Deli
Carr. Federal 200 140 locales 1 y 2 Plaza Los Amores, Bucerías
Piaf French
French
Hotel Grand Velas, Nuevo Vallarta
Pinocchio Restaurante & Pizzería
Italian
Nayarit 810 local 15, Plaza Bahía, Nuevo Vallarta
Porto Bello
Italian
Centro Comercial Nuevo Vallarta local 4, Nuevo Vallarta
Raixes
International
Matlali Hotel, La Cruz de Huanacaxtle
Rincón de Buenos Aires
Argentinian
Blvd. Nayarit 250, Nuevo Vallarta
Saiya
Asian
Cuauhtémoc 50 A, Bucerías
Sandrina's
Mediterranean
Lázaro Cárdenas 33, Zona Dorada, Bucerías
Sonora al Sur
Steaks
Blvd. Nuevo Vallarta 64, Nuevo Vallarta
Sushi Roll
Japanese
Blvd. Nuevo Vallarta 200, Nuevo Vallarta
Taco Break
Steak Tacos
Paseo de las Moras, Nuevo Vallarta
Titi's
Seafood
Niños Héroes 52, Jarretaderas
Tortas Ahogadas Jalisco
Tortas
Héroe de Nacozari 149 A, Bucerías
Tuna Blanca
Haute Mexican Cuisine
El Anclote 5, Punta de Mita