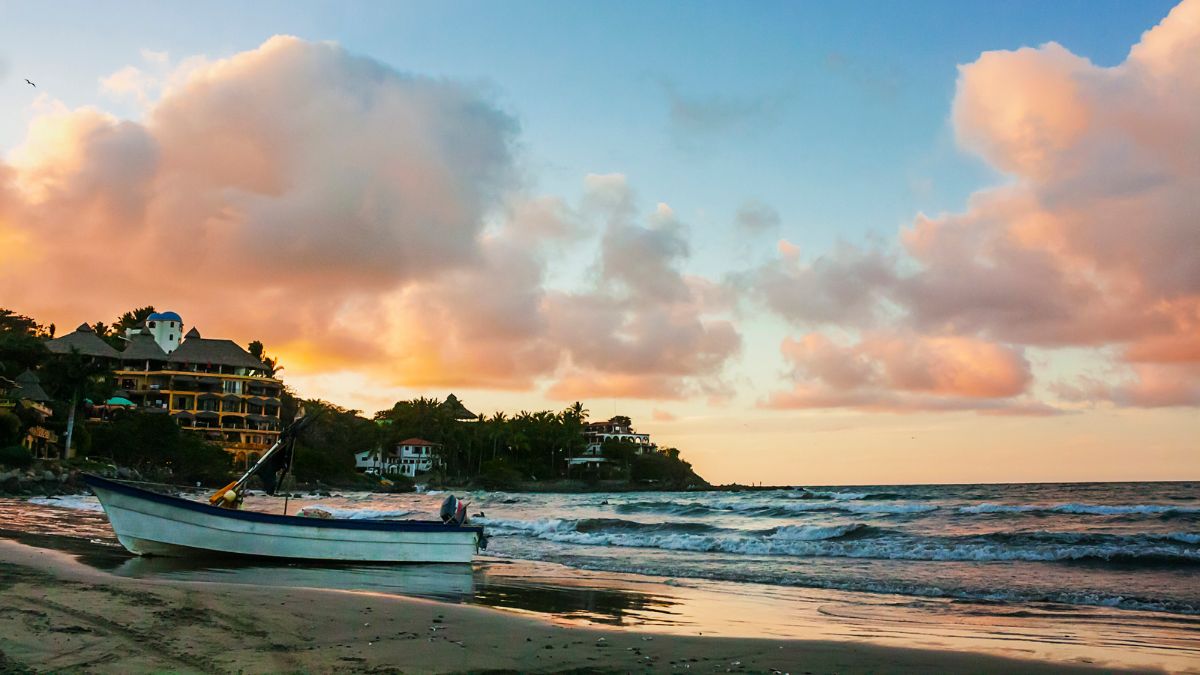 Nayarit Beaches, the Best Surfing in Mexico
Few places in Mexico can match the stunning Riviera Nayarit when it comes to surfing. This coastal haven, known for its magnificent tropical beaches and softly crashing waves, is a surfer's heaven. You need look no further than the magnificent Nayarit beaches if you're looking for the ideal fusion of adventure, natural beauty, and thrill.
You can find everything you need to ride the blue waves and fully immerse yourself in the beauty of the Bay of Banderas and beyond, from remote local hangouts to top-notch Mexico surf resorts. Come along as we look into the top locations that make surfing in Mexico a dream for surfers of all abilities.
Sayulita: The place to begin
Sayulita stands out as one of the best Nayarit beaches for learning for those just starting out in the exhilarating world of surf in Mexico. Although more experienced surfers can find bigger waves to test their abilities, this vibrant coastal gem offers a wide variety of surf schools and qualified instructors ready to lead you through the thrilling experience of surfing in Mexico.
Learn how to ride the waves and experience the rush of adrenaline as you overcome the swells. Sayulita offers much more than just some of the best surfing in Mexico. This quaint village, considered a "Pueblo Mágico" by the federal government, has a thriving tapestry of heritage and culture.
After your surf lesson, explore the local boutique stores, look around the local art galleries, and indulge in delectable cuisine. Enjoy these unique Riviera Nayarit activities while embracing the beauty of Mexican culture.
La Lancha: A spot of private peace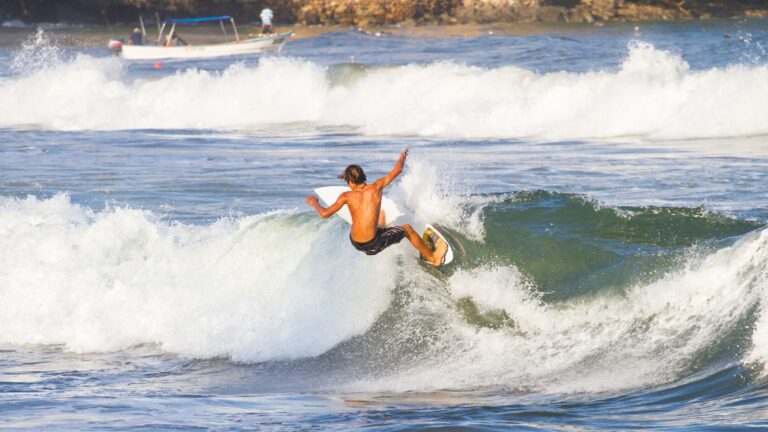 La Lancha, tucked away between La Cruz de Huanacaxtle and Punta de Mita, is one of the Riviera Nayarit's best-kept secrets for surfing. Your exploration of this remote beach, which is off the beaten path, is awaiting. Only a short jungle hike will get you there, so the journey itself turns into an adventure.
La Lancha offers smaller waves for beginners and more difficult breaks for experienced surfers, so it can accommodate surfers of all skill levels. Hire a surf guide to help you make the most of your experience and become familiar with this section of coastline so you can ride Mexico's waves like a pro.
You will not find any Mexico surf resorts, eateries, or convenience stores on this remote beach, so prepare yourself for a day of nothing but surfing in Mexico even though it does offer some of the best surfing in the country.
Burros Beach: The site of legends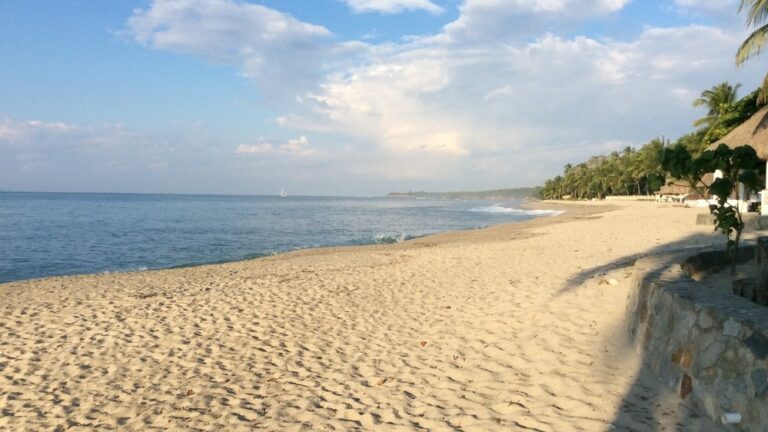 Burros Beach is regarded by locals as the best beach in Nayarit for an unrivaled surfing experience in Mexico. Similar to La Lancha, getting to this surfers' paradise requires a jungle hike, upping the excitement of your journey. Here, the surf break is quick and reliable, offering great conditions all year long.
One of the more secluded beaches in Riviera Nayarit, you should be prepared to spend the entire day there by bringing plenty of water, sunscreen, snacks, and perhaps even an umbrella. The benefits, though, are extraordinary. The thrill of surfing Mexico's magnificent coastline will make the effort worthwhile as you float in the turquoise waters and ride the crashing waves.
San Pancho: A charming surf town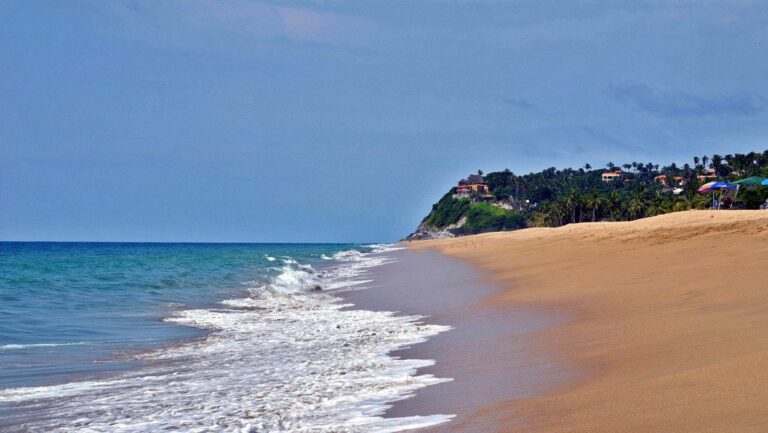 Another gem for surfing in Mexico is San Pancho, which is situated along the Riviera Nayarit about 15 minutes north of Sayulita. If the waves are good and you are an experienced surfer, it is a nice place to surf with uncrowded breaks. Sometimes the waves are large and break close to the shore, moving quickly.
However, the town's bohemian appeal, thriving art scene, and charming cafes add to its allure. After a thrilling surf session in Mexico, unwind on the lovely beach and take in the relaxed atmosphere. Surfers can find both adventure and peace in San Pancho, a captivating location.
For the best surfing in Mexico, these unique spots provide the ideal fusion of seclusion, epic surf breaks, and breathtaking natural beauty. These Nayarit beaches have it all, whether you're a beginner taking your first surf lesson or an experienced rider looking for the perfect wave. Feel your worries vanish as you paddle out into the vast sea or relax on the sun-kissed shores.
Take a surf Mexico adventure to the amazing beaches of Riviera Nayarit and experience a vacation like no other. Immerse yourself in the vibrant surf scene and the mesmerizing beauty of Mexico's coastline as you let the rhythmic waves carry you away.
Riviera Nayarit has it all, whether you're looking for an exhilarating adventure or a peaceful connection with nature. So grab your board, embrace your sense of adventure, and get ready for an incredible experience as you discover Mexico's top surfing along the alluring Nayarit coastline.
------ADVERTISEMENT------
------ADVERTISEMENT------
------ADVERTISEMENT------
------ADVERTISEMENT------