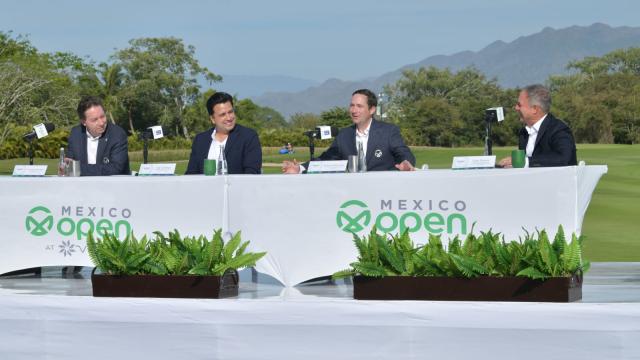 The second edition of the Mexico Open at Vidanta kicks off
In the presence of Benjamín Salinas Sada, Vice President of the Board of Directors of Grupo Salinas; John Norris, Senior Vice President of Tournament Business Affairs of the PGA Tour; Iván Chávez, Executive Vice President of Grupo Vidanta; Fernando Lemmen Meyer, President of the Mexican Golf Federation; Rodrigo Suárez Guilli, President of the Mexico Open At Vidanta, the activities of the Mexico Open At Vidanta were started on Tuesday afternoon, April 25th at the Vidanta Vallarta Golf Course.
This tournament is organized by Grupo Salinas and is part of a select group of tournaments on the PGA Tour calendar. The action begins on April 27th and runs through April 30th at Vidanta Vallarta.
Just like last year, 144 PGA Tour professionals will compete for $7.3 million in prize money and 500 FedExCup points for the winner.
Regarding the tournament, Salinas Sada mentioned:
For the second year, we decided to bring the best golf tournament to Vidanta Vallarta, we are very excited to continue betting on golf in Mexico. We also want to show the world the greatness of our Mexico.
Vidanta Vallarta will be a spectacular venue for the second year in a row and will project the beauty of the Mexican Pacific in this historic tournament that will gather the best golfers, including the #1 in the world and champion of the first edition, Jon Rahm.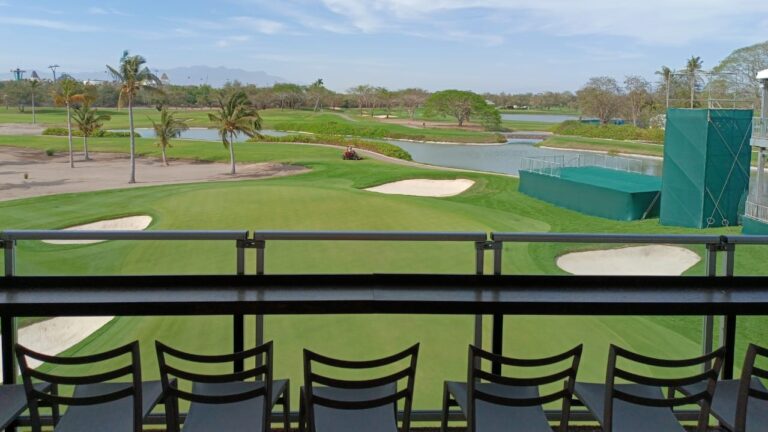 The opening ceremony was also attended by the Secretary of Tourism of Jalisco, Vanessa Perez Lamas, and special guests.
Unbeatable conditions, adequate location and other factors make Vidanta Vallarta one of the best golf courses in the world, with a very good infrastructure and where more than 30 thousand spectators are expected.
The executive director of the tournament, Rodrigo Suárez Guilli, mentioned that they love to support national golf and they are excited about the participation of 7 Mexican players. All this makes them want to continue organizing this event.
He invites the public to enjoy 4 days of golf. There will be music, food, drinks and a great family atmosphere. Activities begin at 8:00 a.m. and end at 7:00 p.m.
Tickets are on sale through Ticketmaster.com. To see the game roles, visit their social networks: Mexico Open at Vidanta.
------ADVERTISEMENT------
------ADVERTISEMENT------
------ADVERTISEMENT------
------ADVERTISEMENT------