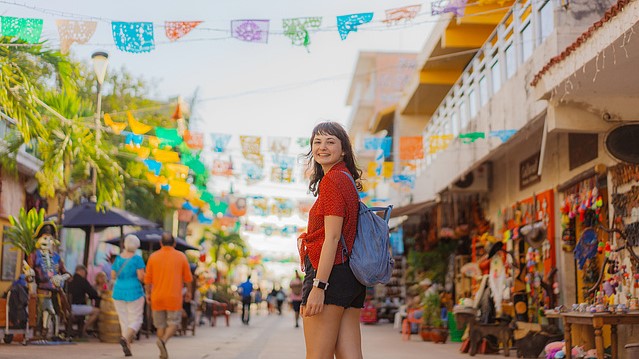 Enjoy your family vacations in Playa del Carmen
Playa del Carmen is undoubtedly a destination for those looking for a party, just like Cancun. But there is also plenty to do for those who prefer a more relaxed getaway, such as families seeking a sunny, warm destination.
Many of the same qualities that you look for in a vacation destination are present in Playa del Carmen and Cancun. It has wonderful beaches, excellent all-inclusive resorts, lovely weather, and access to a wide variety of excursions and day trips. But Cancun has a more urban beach vibe than a traditional beach town, whereas Playa del Carmen has a much more relaxed beach vibe.
Family Friendly Hotels in Playa Del Carmen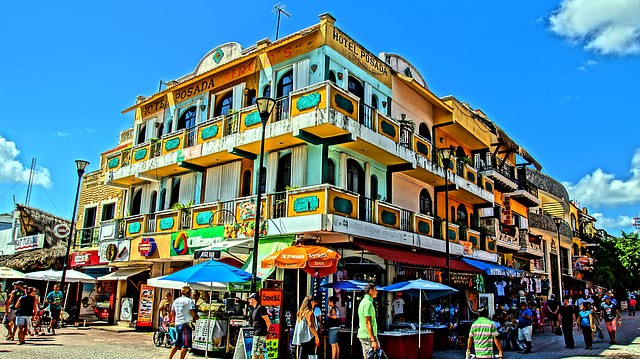 In Playa del Carmen, there is no shortage of family-friendly lodging options, many of which are found in the city center. The resorts in this area provide quick access to a wide beach, the city's public transportation system, and all of Playa del Carmen's top sights, eateries, and shops.
You can anticipate fun kid's and teen clubs, family-friendly and adult-only pools, and regular family activities at many of the family-friendly hotels in Playa del Carmen.
You may also like: 5 best souvenirs markets in Cancun
Going out in Playa del Carmen
Playa del Carmen is a little simpler to navigate than Cancun, especially if you are taking the whole family. The majority of Playa del Carmen's attractions, including the well-known 5th Avenue or Quinta Avenida, can be reached on foot rather than having to hop into a taxi, board a bus, or pay more to reserve a larger vehicle. It is simple to find everything because of the city's grid-like layout and design.
Where is Playa Del Carmen?
You and your family will be in close proximity to a lot of other worthwhile places to visit thanks to Playa del Carmen's location. Spending a day on the island is a fantastic option because, depending on where you are staying, it is only a short walk or ride to the Cozumel Ferry. In addition, Playa del Carmen is just over an hour from Cancun, 35 minutes from Puerto Morelos, and a little over an hour from Tulum.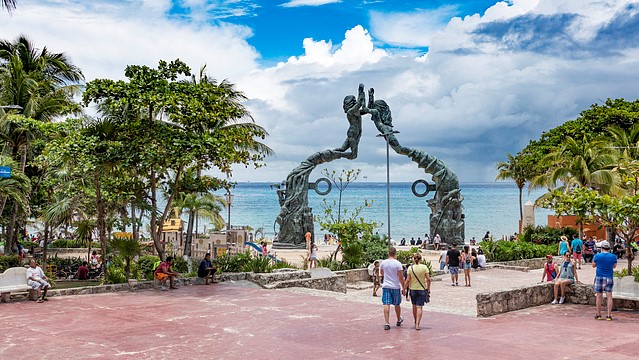 Playa Del Carmen Tours
Due to Playa del Carmen's central location in the Riviera Maya, tours to a variety of incredible family-friendly destinations are readily available. You can take day trips to places with a rich cultural history, such as Chichén Itzá, the Coba Ruins, Valladolid, and Tulum. Alternatively, you can go on thrilling adventure tours that will let you and your family swim in cenotes and underground rivers, ride through the jungle on ziplines, and snorkel with vibrant fish and underwater artifacts.
Family fun in Playa Del Carmen
The entire family can enjoy a variety of entertaining activities in Playa del Carmen. You can find 30 different species of tropical birds at the Xaman Ha Aviary. You can explore 50 optical illusions at the 3D Museum of Wonders with your family, and you can spend hours of fun at the Xplor Theme Park. Both attarctions are close to Playa del Carmen's main tourist hub.
Playa del Carmen is not only home to fantastic attractions, but also to a number of amazing parks, such as the beachfront Parque Fundadores, where kids can play on a playground themed after a pirate ship and where the whole family can watch live Mayan dance performances.
The Mexican Caribbean is a popular destination for American spring breakers, but Playa del Carmen is more of a family destination. And that emphasis on families is yet another reason to take a family vacation to Playa del Carmen.
------ADVERTISEMENT------
------ADVERTISEMENT------
------ADVERTISEMENT------
------ADVERTISEMENT------