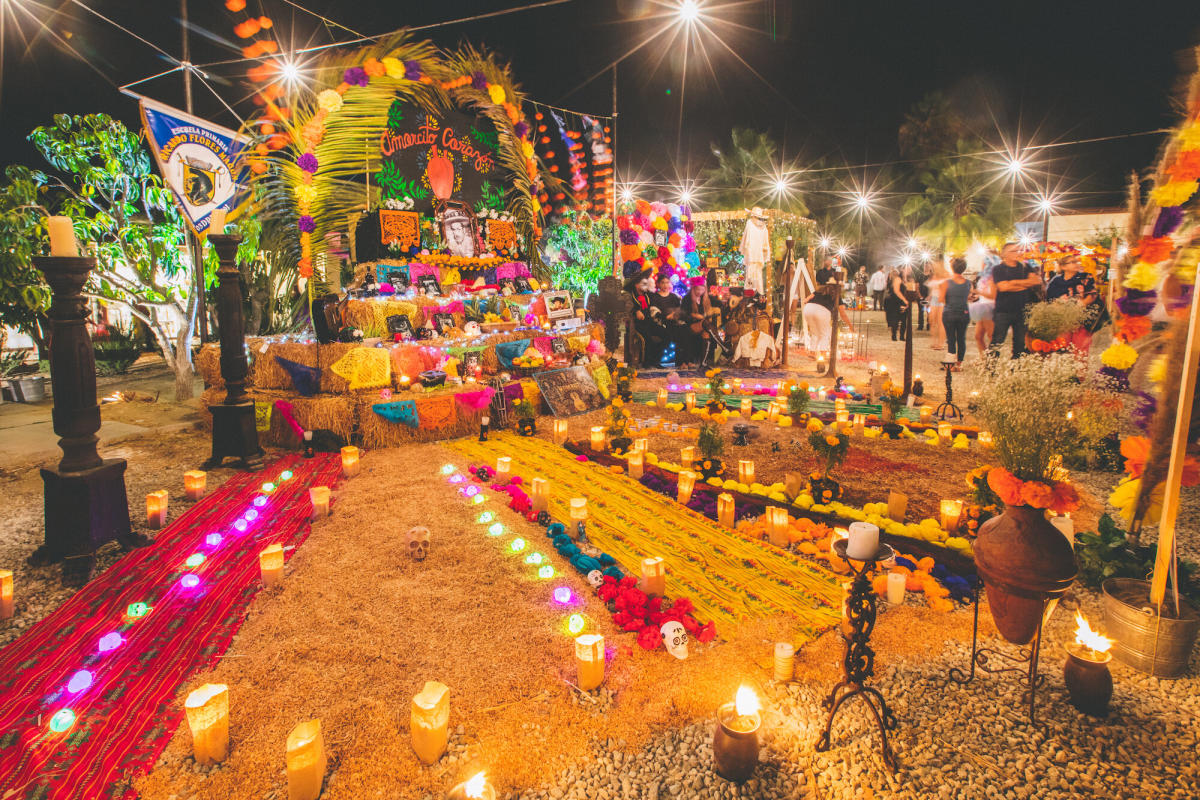 Halloween and Day of the Dead: two festivities intertwining in Los Cabos
Day of the Dead holiday, one of the most significant and emblematic occasions for Mexicans, is approaching. Each state now tells and lives it differently because it is one of the most iconic national customs.
The enormous ofrenda in the Zócalo of Mexico City, the traditions of the island of Janitzio in Michoacán, the celebration of light and life in Chignahuapan, Puebla, and the enchanted neighborhood of Mixquic in Mexico City are all recognized symbols both domestically and abroad. Nowadays, there are distinct traditions to celebrate in every part of Mexico, but what about the beach? The Day of the Dead is observed in this type of paradise in a special way, but only in the presence of the warm sun, gentle beach, and vast sea.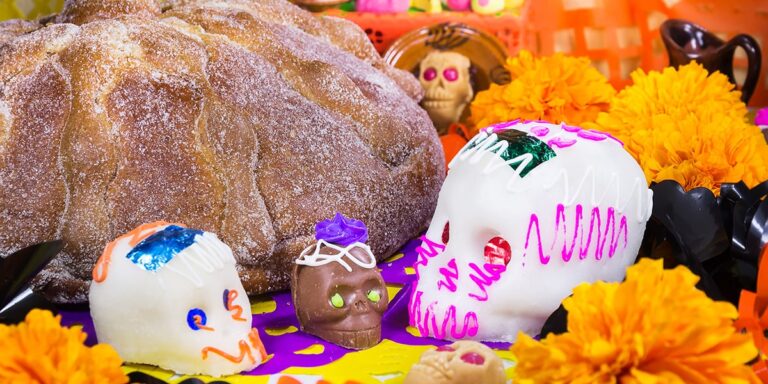 A perfect example is the cosmopolitan region of Baja California Sur, which combines Halloween and the Day of the Dead to give visitors a procession that is rich in color, culture, history, and mysticism.
Related: Day of the Dead celebrations kick off in Puerto Valllarta
Additionally, due to the availability of nearby nightclubs and hotels, Cabo San Lucas hosts a parade of costumes that marches through the resort. Here, you can admire some very elaborate costumes that are prepared to take home the top prize in one of the many contests that are held and infuse the festive atmosphere with magic. The inhabitants of Baja California enjoy celebrating Halloween every year by dressing up and parading through the downtown and marina areas in their best costumes.
Additionally, the nautical festival "Altars at Sea," which has been hosted annually since 2021, offers a chance to experience the traditional elements of Day of the Dead. The second iteration of this tradition will take place this year on November 1 and 2 in Cabo San Lucas Bay. Several vessels, each carrying an offering, will fill the bay with light, adding a unique and different twist to the custom.
As a result, Los Cabos is the perfect place to celebrate this season because it combines both Mexican and foreign traditions to suit all preferences.
------ADVERTISEMENT------
------ADVERTISEMENT------
------ADVERTISEMENT------
------ADVERTISEMENT------