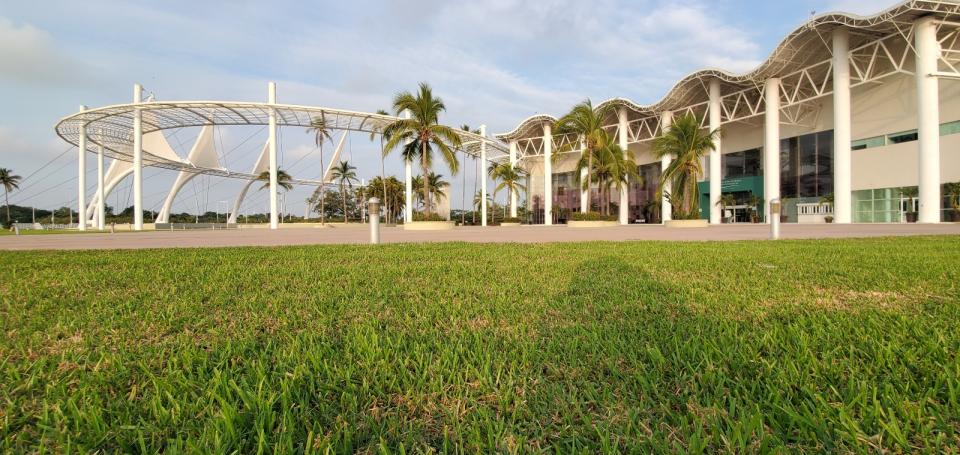 The Daily Briefing – February 24, 2023
Puerto Vallarta News
36 million pesos to be invested for Convention Center remodeling
According to the Secretary of Tourism of Jalisco, 36 million pesos will be invested this year for renovations within the International Convention Center of Puerto Vallarta, primarily in air conditioning and the completion of a REDi in this precinct.
They will also inaugurate in the coming months a workspace that is part of the Jalisco Network of Innovation and Entrepreneurship Centers (REDi) project, which has already had an investment of 11 million pesos.
Furthermore, the CIC will receive another 25 million pesos for area renovation and air conditioning, for a total of 36 million pesos this year, as it seeks to attract more events, with a focus on concerts.
More about Puerto Vallarta: Tips to go whale watching in Puerto Vallarta
High demand makes travelers book trips in advance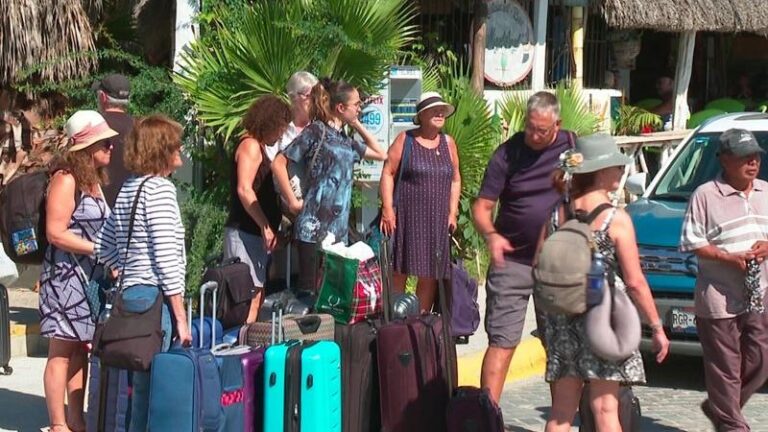 Recent tourism indicators show that the tendency of travelers to make reservations at least 90 days in advance has returned, owing to the high demand to visit Puerto Vallarta and the Riviera Nayarit this year, according to Ruth Ibarra Hernandez, general director of the Nayarit Tourism Promotion Trust.
The Nayarit representative emphasized the importance of having allies and commercial partners from this region visit the recent Gala Riviera Nayarit-Puerto Vallarta 2023 edition.
The tourism official said that she has worked directly with consulates and embassies and established new alliances to further promote and publicize this destination, which continues to enjoy the preference of travelers from the United States and Canada for the rest of the year.
Los Cabos News
Tourism developments should also care for Natural Protected Areas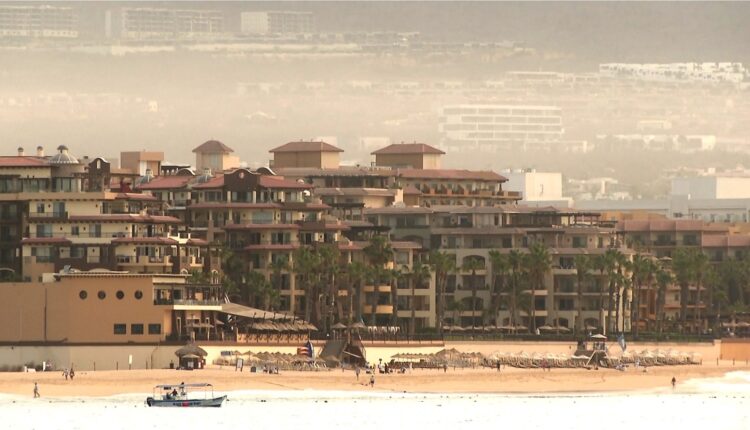 In Baja California Sur, Oaxaca, and Quintana Roo, the Fondo Nacional de Fomento al Turismo (Fonatur) has around 10,000 hectares allocated. The federal government is considering designating them as Natural Protected Areas (NPA) to prevent them from being sold to private individuals in the future.
Businessmen across the country have expressed concern that this initiative may have an impact on investments in the country, particularly in the fastest-growing tourist areas such as Los Cabos.
The executive president of the Los Cabos Hotel Association, Lilzi Orc Fregoso, stated that there must be a balance between development and Natural Protected Areas.
Hoteliers commented that the initiative needed to be publicized, primarily because Los Cabos is known for having tourist developments within natural ecosystems, which have become a tourist attraction for its visitors.
More about Los Cabos: 4 unmissable experiences in Los Cabos in 2023
Suspension of whale shark swimming approved
Following the announcement by the National Commission of Natural Protected Areas (CONANP) that whale shark watching and swimming activities in La Paz would be suspended due to a lack of whale sharks in Zone 1 of the Refuge Area, where this tourist activity is practiced, authorized Tourism Service Providers declared their agreement with the suspension of activities to see the world's largest fish.
Currently, the Whale Shark Program in the Bay of La Paz, directed by CONANP and supported by authorized tourism service providers, conducts tours in Zone 1 of the Shelter Area to count the number of whale sharks present in order to provide information on the abundance and distribution of these fish and to keep track of environmental conditions.
Cancun News
Cancun is the most popular destination for young Americans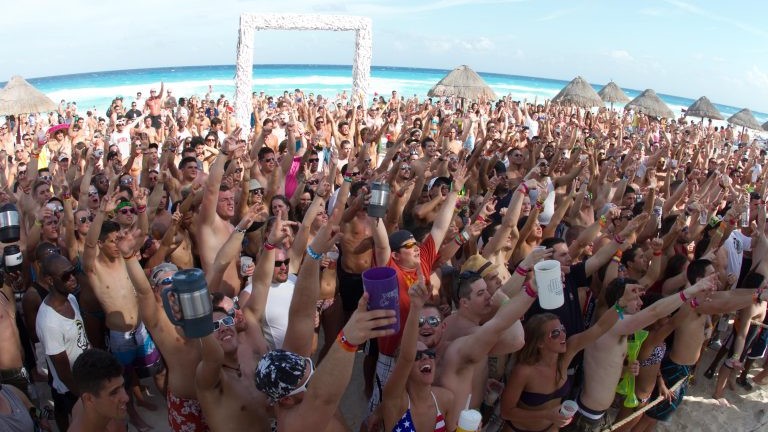 According to the most recent estimates, Cancun will welcome approximately 30,000 international tourists during the month of March this year. These tourist numbers will arrive right in the middle of Cancun's infamous spring break holiday season, making Cancun a popular spring break destination for young Americans.
Because students at universities and colleges across the United States do not all have the same week off, spring break typically lasts from the end of February to the beginning of April. This means that popular beach destinations such as Cancun will see an influx of spring breakers at any time during the 6–7-week period in late winter and early spring. The busiest spring break period in Cancun this year is expected to be from March 4th to March 25th.
More about Cancún: 5 best souvenirs markets in Cancun
 New Foreign Affairs Office open in Cancun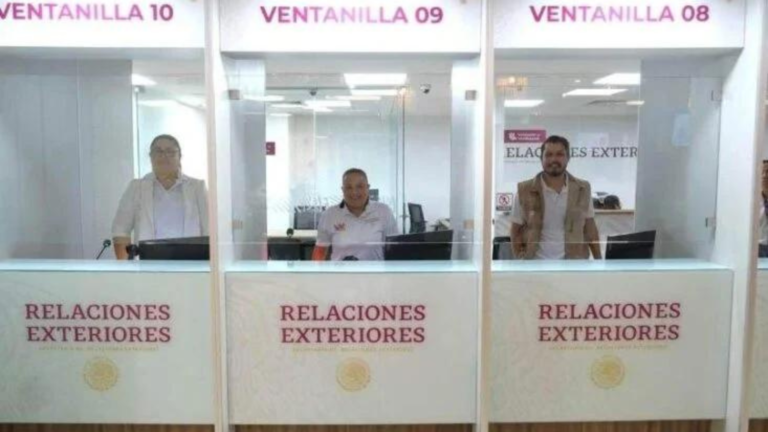 The new SRE (Ministry of Foreign Affairs) Office in the Cancun Hotel Zone was inaugurated on Thursday by government officials.
The new facilities provide services that the previous passport office did not. The new SRE office will modify data, provide protection services through Mexican consulates in other countries, and assist in the search for lost or missing individuals in other countries. The naturalization procedures, however, will no longer be handled in that office.
The new SRE office will be open from 8:00 a.m. to 8:00 p.m. Monday through Sunday, increasing service time by more than 400%. The new office is slightly more than 800 square meters in size and cost 22 million pesos.
Click here to find out about the upcoming events at your favorite destinations.
The most sought-after spots to dine, shop, chill out on the beach and much more are in our Tribune Travel Guide.
------ADVERTISEMENT------
------ADVERTISEMENT------
------ADVERTISEMENT------
------ADVERTISEMENT------